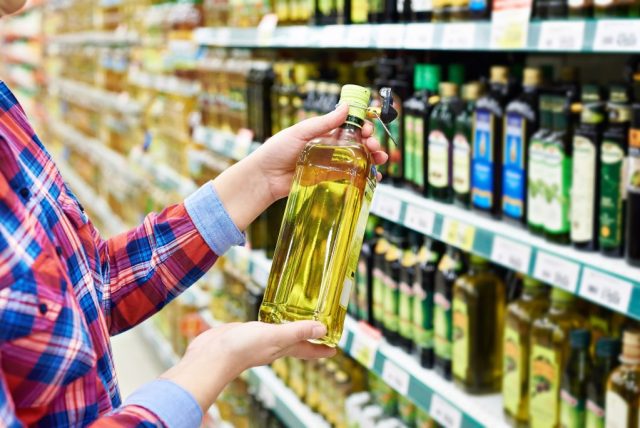 As prices of vital commodities continue to rise on the international market, a crisis of edible oil, particularly soybean oil, has reached Bangladesh's markets, with retailers and wholesalers stockpiling up and refiners halting deliveries. Many customers have returned from stores without purchasing the necessary components since businesses' shelves have been empty for several days. The tragic point is Bangladesh's Oil Prices Went Beyond Control.
Unfortunately, traders looking to make a fast buck are causing similar scenarios in wholesale outlets. For example, a 5-litre bottle could cost up to Tk 850, whereas the government-set rate is Tk 795. According to The World Bank Commodities Price Data, the average soybean oil price was $1,596 per tonne in February, up from $1,470 the previous month. The report says that in January-March of last year, the quarterly average soybean oil price was $1,169 per tonne. Besides, palm oil, olive oil, sunflower oil and others oil's prices have also increased.
Shafiqul Islam, a scavenger who earns an average of Tk 200 per day to feed his five-member family, stated that he has to buy loose palm oil because soybean oil is expensive to him. He added, "To buy half a litre of soybean oil, I'll have to spend half of my daily wage and make sacrifices on other necessities."
In a letter to the commerce ministry on February 27, 2022, edible oil refiners reported soybean oil prices in the international market ranged between $1,700 and $1,725 per tonne. Because Bangladesh produces only a tiny amount of oilseeds, it must rely on the global market to supply 90% of its edible oil consumption.
Md. Monir Hossain, owner of Monir Enterprise at the Karwan Bazar kitchen market, said, "The demand for loose edible oil has surged so dramatically that we are having trouble providing to our regular customers." Biswajit Saha, head of corporate and regulatory relations at City Group, a major importer and processor, maintained that his company did not restrict supply amounts. "Every day, we provide 2,000 tons of edible oil," he stated.
"We have set a rule of one bottle per customer to stop panic-buying and to serve a larger number of customers due to a shortage in soybean oil supply compared to the recent increased demand in the market," Sabbir Hasan Nasir, executive director of ACI logistics and operator of Shwapno, said. Manufacturers have also restricted deliveries due to rising demand and losses caused by current market prices. "On March 3, 2022, we were unable to offer soybean oil in 30 of our stores," he claimed.
To read more Economical News, Please Click Here!