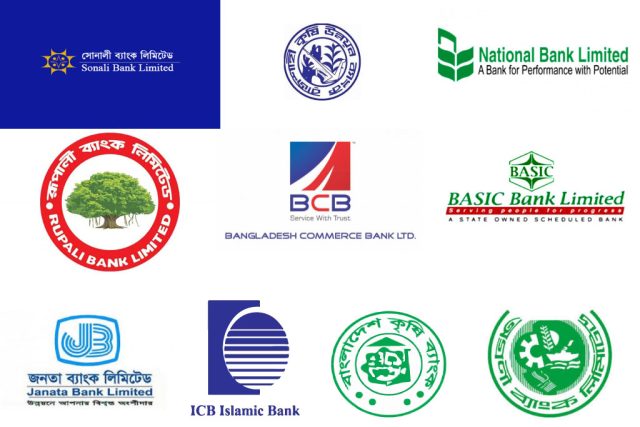 Bangladesh's banking sector has not improved despite various concessions to combat the COVID-19 pandemic. On the other hand, many have stopped repaying their loans because of the discounts. Due to the pandemic, the banks cannot take strong steps to recover the loan. As a result, ten public and private banks of the country are in capital deficit at the end of December 2021, and also, the amount of deficit has increased for some. The article is about Capital Shortage at 10 Banks.
The ten banks are: state-owned Banks, it means, Krishi Bank, Rajshahi Krishi Unnayan Bank, Agrani Bank, Basic Bank Limited, Janata Bank, Rupali Bank, and Sonali Bank. Among the private sector banks, Bangladesh Commerce Bank Limited, ICB Islamic Bank, and National Bank are in capital deficit. According to Basel III, these banks do not have the minimum required capital.
Meanwhile, the International Monetary Fund (IMF) has said about the overall situation of the banking sector in Bangladesh, which was weak even before the COVID pandemic and now it has increased the risk more. Concerned people say that just as Bangladesh Bank has given concessions to the customers to repay their loans to deal with the pandemic's effects, the banks have also been given concessions in calculating these loans. For this reason, no one is becoming a new defaulter. Even so, owning one is still beyond the average person's reach.
Banks say state-owned banks have yet to recover from various financial scandals. The government has not provided the amount of money that has been laundered from the banks. For this, they have been in a capital deficit for a long time. Among them, Hallmark Group, Janata Bank's AnonTex and Crescent Group, Rupali Bank Madar Bazar Branch (Sylhet), and Madaripur Group have aggravated the crisis of Sonali Bank. However, Basic Bank is in trouble due to the former chairman Sheikh Abdul Hai and the deficit of Agrani Bank has been due to the loan scams of some groups in Chittagong.
The two government-specialized banks are in deficit due to low-interest rate loans with high-interest funds. But, again, there have been irregularities in loans. Alongside, the National Bank has run out of money due to the non-repayment of loans by anonymous directors of some banks. In addition, ICB Islamic Bank and Commerce Bank have run out of money due to money laundering by previous owners and some customers.
Of the ten banks with the capital deficit at the end of 2021, Bangladesh Krishi Bank had a capital deficit of Tk 12,426 crore, and Rajshahi Krishi Unnayan Bank had a shortage of Tk 1,065 crore. Agrani Bank has a deficit of Tk 3,877 crore; Basic Bank has a deficit of Tk 2,529 crore; Janata Bank has a deficit of Tk 4,256 crore, Rupali Bank has a deficit of Tk 3,037 crore, and Sonali Bank has a deficit of Tk 3,629 crore.
Mr. Anisur Rahman, Managing Director of Basic Bank, said, "A large part of the bank's loans are in default, and many deposits have been taken at high-interest rates, due to which the capital deficit is increasing. So we have asked the government for low-interest funds, which will improve the situation. In addition, we have now started to make a profit every month." Among the private sector banks, Bangladesh Commerce Bank had a deficit of Tk 1,088 crore at the end of 2021. Besides, Tk 1,661 crore from ICB Islamic Bank and Tk 457 crore from National Bank.
To read more article from Finance, Please Click Here!