Engr. Jakaria Jalal
Head of Division, Sales
Bashundhara LP Gas Ltd.
Many graduates with an engineering background now have business positions, often in high-ranking positions. The InCAP met with one BUET engineer who has achieved success in the corporate world. The man is a Techno-management expert with immense industrial exposure, energy specialist, and proficiency in LPG, LNG, Natural Gas & Industrial Gases applications, and market analysis in Bangladesh. He is also a writer on Energy in Local and International Dailies and Magazines. In addition, he is a guest lecturer at Bangladesh Public and Private Universities. He is Engr. Jakaria Jalal, Head of Sales Division of Bashundhara LP Gas Ltd.
Mr. Jakaria Jalal graduated from Bangladesh University of Engineering & Technology (BUET) and then pursued his Masters of Business Administration from IBA, Dhaka University. To follow his desired path, he also achieved a Master of Science in Economics from North South University. Indeed, this BUETian made things interesting, he has all studied MBA and Economics instead of staying with engineering for their master's degrees, and his career in Sales Operation is skyrocketing. To him, still, a long way to go.
It is time to take a tour of his journey with the exclusive interview with Mr. Jakaria Jalal. So please don't miss a single word. Happy Reading!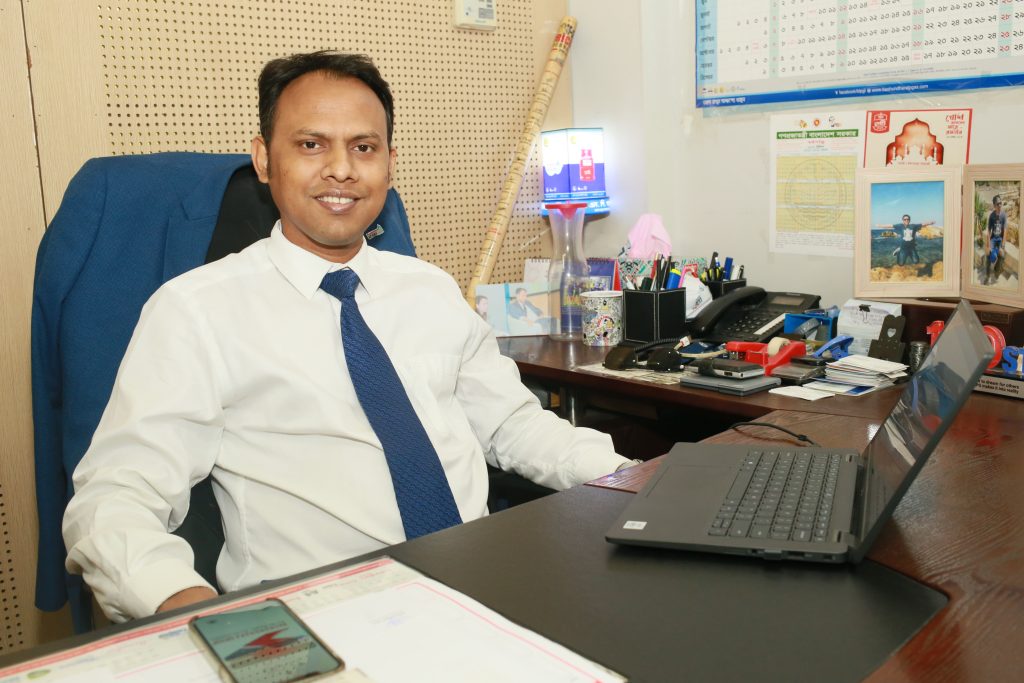 The InCAP: Despite having a solid background in Chemical Engineering, you are in a different field- The sales Division. Do you think such a major shift is pulling you from tapping your maximum potential?
Engr. Jakaria Jalal: I knew from the beginning that I had to be an engineer or a doctor or a lawyer or a professor to deliver my parents' dream they always had for me. So I made good on my parents' dreams and enrolled at the Bangladesh University of Engineering & Technology (BUET) in 2000 to study chemical engineering and build a career around it. You are studying chemical engineering, and a chemical engineer can become anyone they want.
I believe profession comes from passion; profession does not come from the academy only. Any person can go to any profession with their passion. We choose the academy for the social and peer pressure or parental pressure. So, this major shift is not pulling my potential but throwing me to my passion. That's why I forced myself into a Sales position. I make sales of technical products. So, my technical things are helping to go up. A non-tech person may take time to understand this field; in this case, I got the advantage of my career for my engineering degree. So, my educational background assists me in every way.
To be in a great post, one has to have a clear idea about sales and marketing, the product, and the finance. If engineering and a commercial angle can be brought into the mix, a winning combination can be found.
Coming to your personal achievements: what are the traits you cherish, and why do you think these are perfect for success in the sales and marketing fields?
When I started my sales career back in 2008, in Linde Bangladesh Ltd (Formerly BOC Bangladesh Ltd), as a Customer Relation Officer, I got a Country Excellence Award there. Then I got the Regional Excellence Award and was selected as a KEB employee. These are my little achievements. Following these, I became responsible National Sales Manager at LAUGFS Gas Bangladesh Ltd. Later; I headed to the planning department at Bashundhara LP Gas Ltd.
In 2019, I got the chance to take over the Sales team, and now I am looking after one of the biggest LPG companies in Bangladesh. This company got the Best Business award, Super Brand Award, Global Economics Award, etc. All positive changes have happened in the last 3 to 4 years, and we have worked as a part of these changes. However, still, miles to go.
Accordingly, I have followed traits: Hard Work, Ethics, Respect, and Discipline are the four traits that have no boundary, and these will help anyone be successful.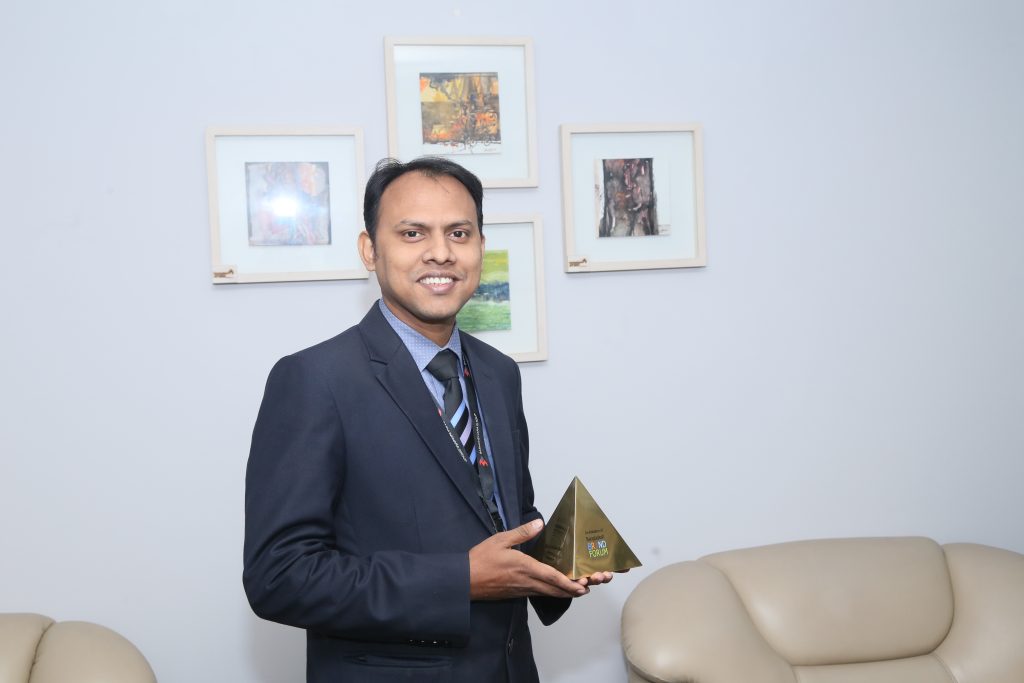 What advice would you give to future candidates who are interested in making their career in the sales division?
First and foremost, people must have the capacity to be social and build a good relationship with customers. Now, a question may arise, how to build a good relationship with customers. You have to have your own success stories so that customers can trust you. Success stories come from hard work. Work hard, fix goals, plan ahead, achieve, and meet success, then your confidence will automatically boost up, then your relationship with customers will grow, and then sales will increase. Each is connected with the other. Thus, to succeed in a sales career, everyone has to have a goal and follow it accordingly.
Your Skill Set:
Hard Skills or Soft skills, people must have a helping attitude with humbleness. And secondly, do additional do more.
Mr. Jakaria, you have achieved a Master of Science in Economics, Masters of Business Administration, and Bachelor in Engineering. Now you are working as Head of Sales Operation. Indeed, it's a sharp turn! How are all degrees helping you now?
Back in 2008, my plan was something big. I planned to be a Head of Sales. If I wanted to contribute nationally, my option was that I needed to have some academic knowledge from different backgrounds. My achieved degrees helped me to set myself there. As I wanted to contribute nationally in a big position, I have been preparing myself with these education degrees to contribute in any part anytime.
To enroll in a sales career, an MBA is needed. So I pursued an MBA. In addition, I have admitted myself to North South University to pursue a Master of Sciences in Economics in 2019. I have seen upcoming days that the private sector will lead the corporate sectors within the next 10 or 15 years, and North-South University can be one of them in this sector. So, if I can become an alumnus of those particular cases, it will help me to work well with upcoming forces in the private sector. I want to find myself strengthened. So saying that, after 10 to 15 years, if there are 50 members from private universities out of 100, I should be familiar with their mentality. So, the team management would help me. That's why I have been admitted to North South University. I always plan 10-15 years ahead. This is how it helps me in every way.
However, my bachelor's degree in Engineering is my root. So when I go for a board meeting or something like that, if someone is going to show me any project, I can relate quickly. So it also helps me.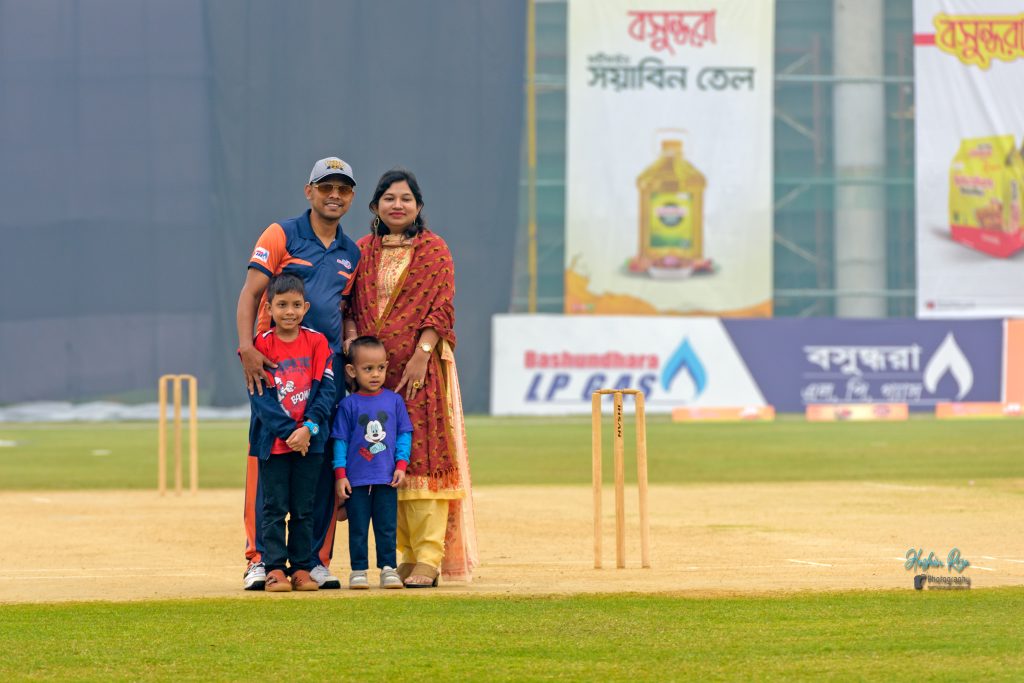 Childhood Dream:
I wanted to be a doctor when I was a kid.
Please share your experiences from the foreign courses you have attained.
To develop myself, I did professional short courses at the Massachusetts Institute of Technology (MIT), Indian Institute Of Management–Ahmedabad. I also did a course in Japan and I have also been selected as a Global Young Leadership from International Young Award Assembly. I have fulfilled my dream. And more yet to be fulfilled!
Despite many challenges, the renowned LPG brand kept its quality intact; what challenges did the management face to pace with the obstacles?
The biggest challenge of Bashundhara Management is to be the number one brand in Bangladesh. And it became the number one brand with its high efforts. It made us unique through continuous investment, biggest plans, logistics capacity, international vessels, mother vessels, and the number of cylinders. We also dealt with one of the most popular Bangladeshi actresses, Brand Ambassador Joya Ahsan. We are lucky enough to work with this organization because the organization is investment hungry, growth seeker. They are hungry to ensure a sustainable future. Indeed this organization is lucky for me.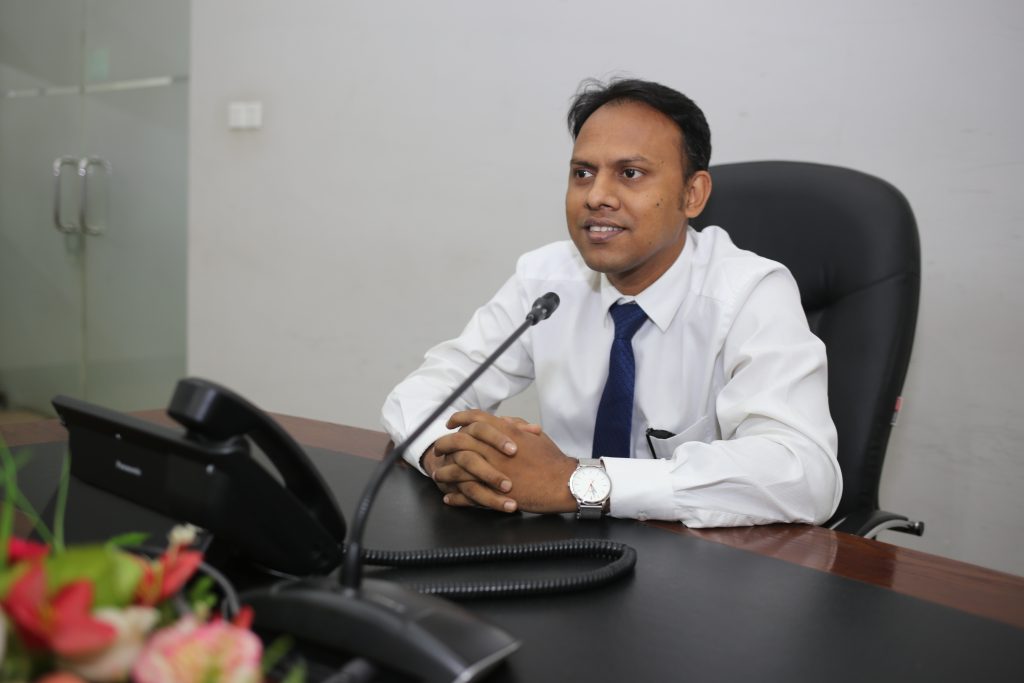 To date, Bashundhara LPG has bagged multiple international awards, representing the brand thriving in the market. Would you please share your experience in upbringing to this stage?
This organization is looking for investment, and they are adamant about ensuring their growth is an intake, and they are investing continuously. These strategies make them unique and get recognition internationally. It is helping the organization to be recognized internationally. Being the first Bangladeshi private company, it invented membership from the World LPG Association. To share my experience, I would flourish this experience as the most thrilling experience not only because this brand is growing but also for the achievement it is receiving worldwide.
Mr. Jakaria Jalal, Bashundhara LPG has marked the historic ship-to-ship transfer of LPG using its own ownership of two VLGC ships- BLPG Challenger and BLPG Warriors to lighterage vessels. Tell us the journey behind such an achievement.
BLPG Challenger and BLPG Warriors are our mother vessels we started importing bulk LPG in October 2020. I must say that this initiative brought a revolution to the Bangladesh LPG industry. Earlier, we used to perform 100 STS bringing the small ships to the large ones, whereas a majority in the industry never imagined doing STS. There are very few VLCG vessels in the world. The 100 ship-to-ship transfers are a unique achievement for any company. Bashundhara LPG upholds the country's image abroad with the far-sighted decision of the Bashundhara management. Admiring such an initiative, we learned many from this globally recognized brand. I take pride in saying that all the credit goes to the management for such an achievement, and being a part of this plan also makes me feel proud.
The InCAP: Thank you for your time!
Engr. Jakaria Jalal: You are welcome. My very best wishes to The InCAP team and to the readers.
To read more exclusive Interviews from Professional Icons, Please Click Here!