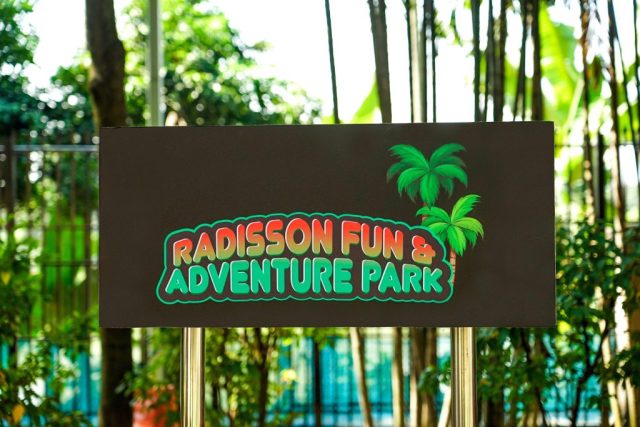 Radisson Blu Dhaka Water Garden is delighted to present "Radisson Fun & Adventure Park", the latest addition specially made for its younger generation of all ages. Hence, the excitement starts at Radisson Fun & Adventure Park!
This is a unique facility for a 5 star hotel situated at a safe outdoor space of the scenic garden of Radisson poolside, consisting of 15 exciting discovery play stations and a "Splash Pool" for children to enjoy a sense of adventure and excitement.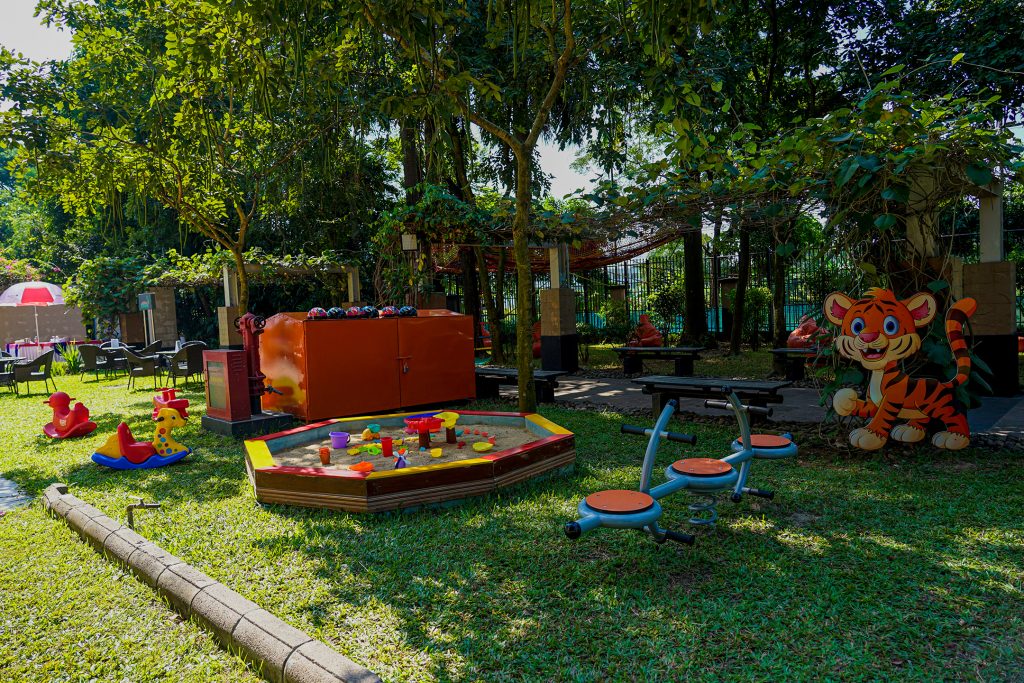 Children aged between 1-18 years old can enjoy a multitude of fun packed activities from three distinctive zones such as the "Toddler Playground", "Elementary Playground", and "Teenager Obstacle Trail".
The Toddler Playground, for children between the ages of 1-4 years, consists of a sandpit with toys, toddler swings, slider station, play house and see-saw.
The Elementary Playground, for children between the ages 5-12 years, having a jumping trampoline, dual slider system, climbing station, multiple swings, and a tower station.
The Teenager Obstacle Trail is a more physically challenging course made for teenagers which includes a suspension bridge, crawling tunnel, hanging bridge, tree climbing and spider nets.
The Park is open for private events such as birthday parties, day-long school outings and also has an outdoor lounge area where guests can enjoy healthy snacks and beverage menus. It is the perfect place for children to have a break with refreshments and also where guardians can also keep a safe eye on their children. The Park is watched over by the Radisson Recreation Club Instructors and made secure by the Radisson Blu Dhaka Security Team.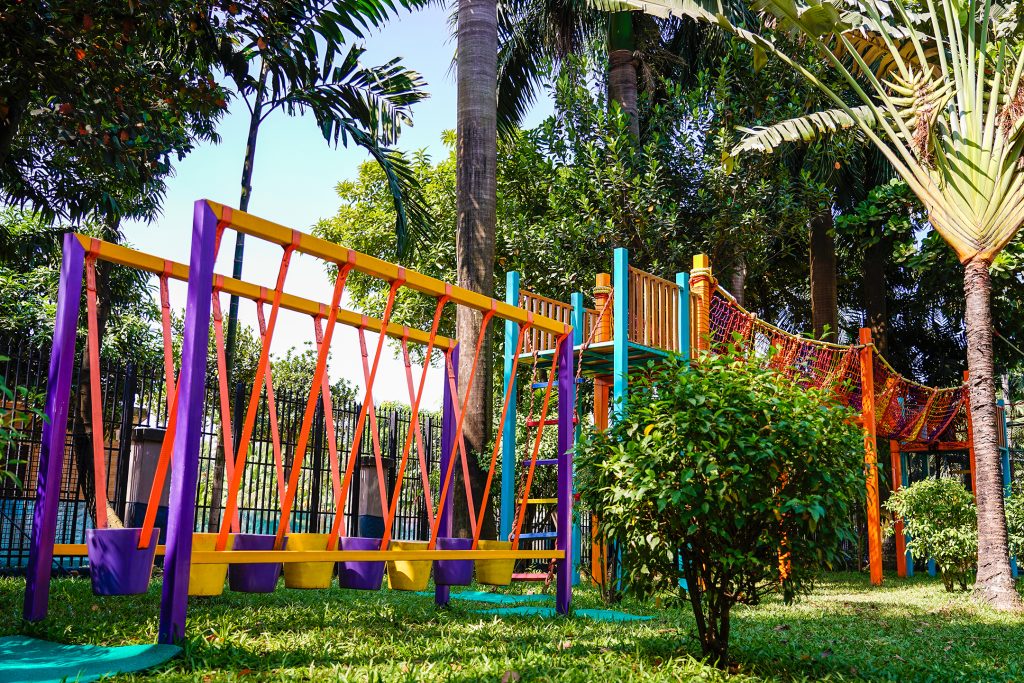 Guests can avail the Radisson Fun & Adventure Park by getting a Play Pass @ BDT 500++ on weekdays and BDT 800++ on weekends. Radisson Blu Dhaka is happy to announce a special Play Pass @ BDT 300++ for the first 1000 guests.
Radisson Recreation Club is there to facilitate its guests for any assistance or private events bookings.
For more information, please dial at this number 01730089126.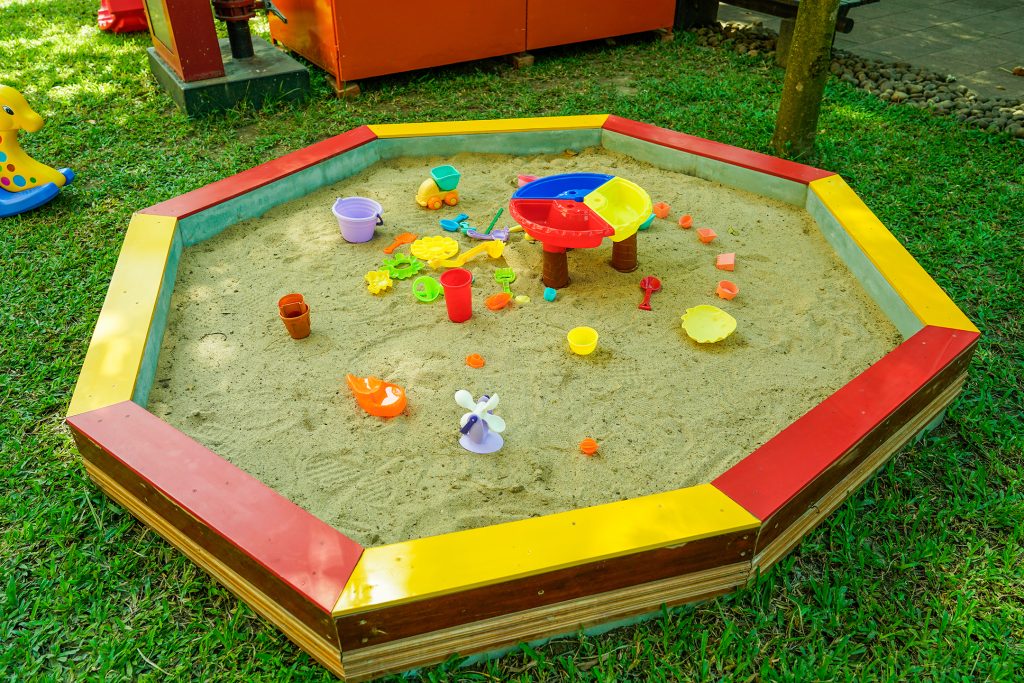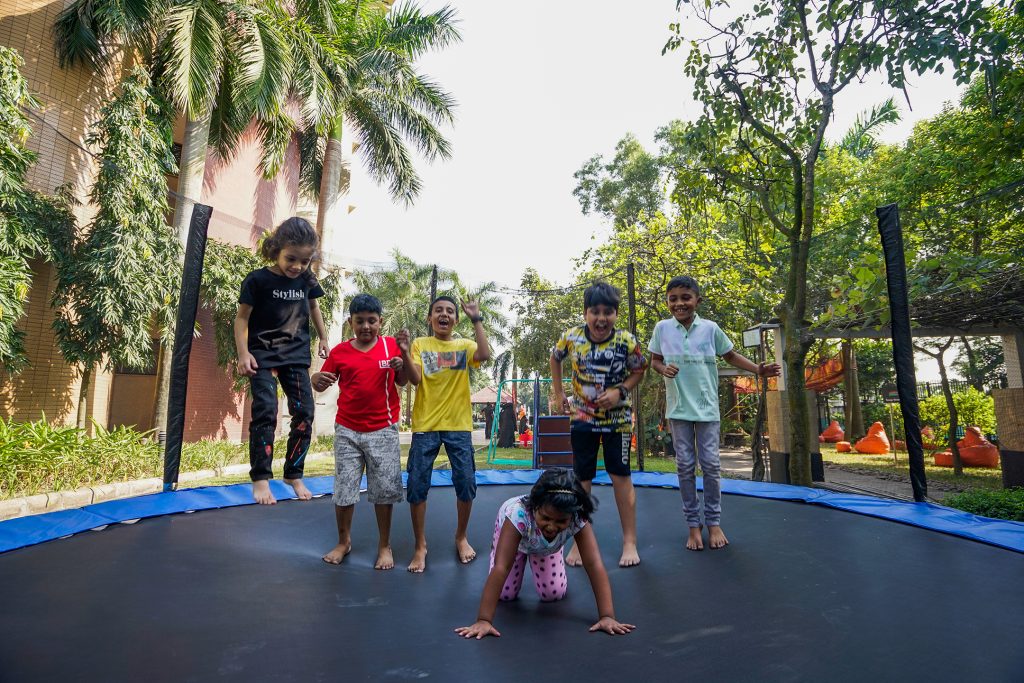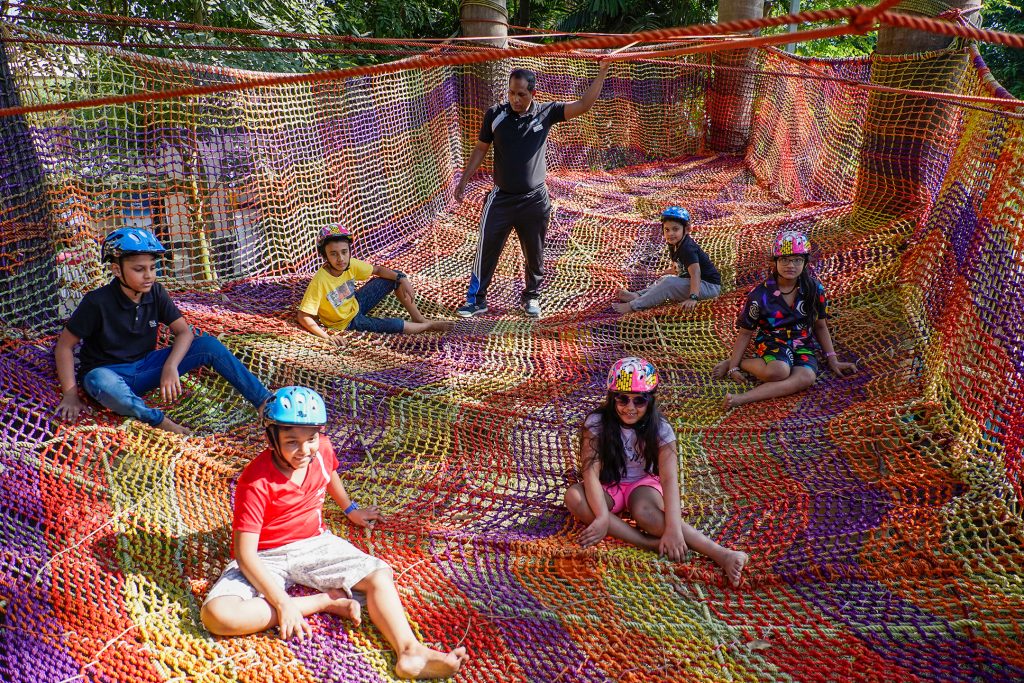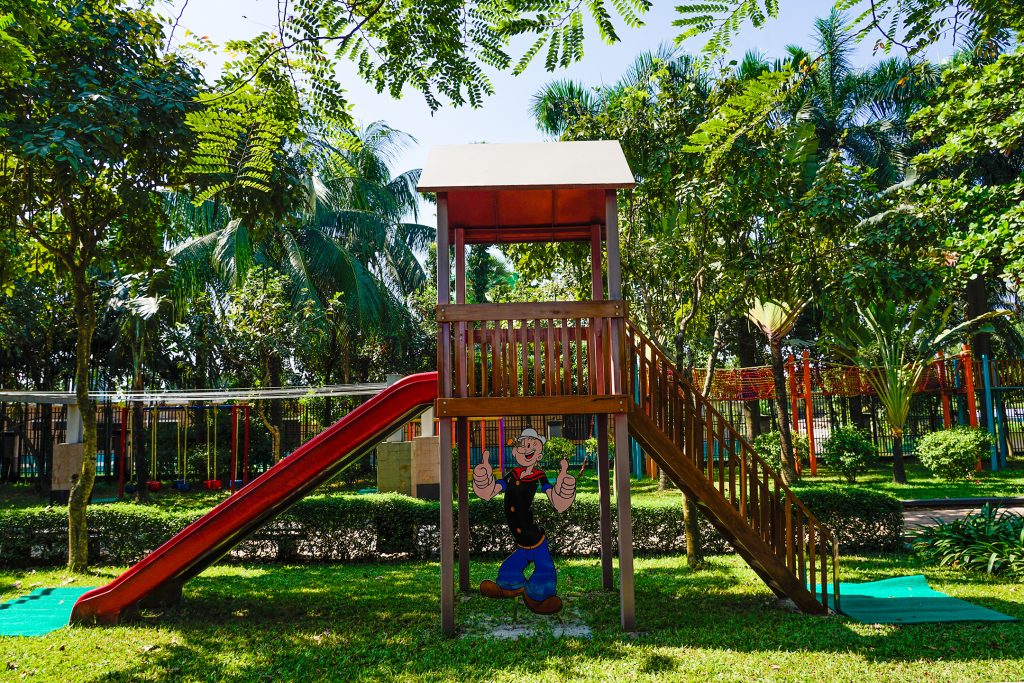 To explore more photos from Gallery Section, Please Click Here…