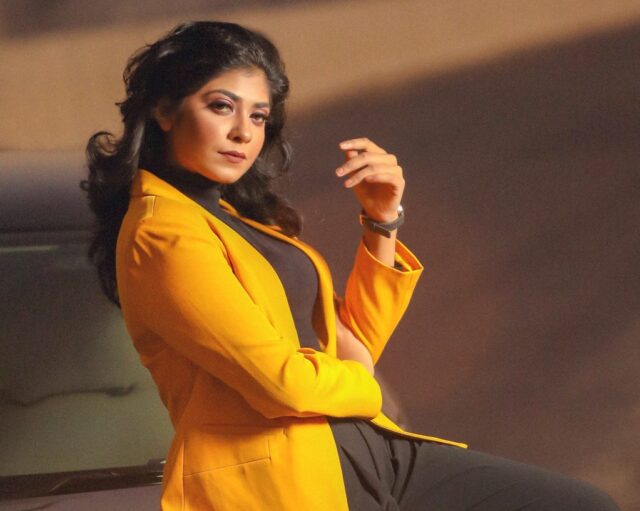 Career Synopsis
Reigning Miss World Bangladesh. Two times national award-winning international performer, one in particular from the Honorable Prime Minister of Bangladesh. Artist, Television host, Cultural Activist, Entrepreneur, Social worker from the age of 11 years, LEO Zone Director, Founder and President of The Smile Foundation recognized internationally by Miss World. . Currently studying at the Department of International Relations at the University of Chittagong.
Life Lived
Each day for me is about staying and being as much as productive and positive. The pandemic has changed my daily routine slightly. Upon waking up, I usually tend to meditate and do Surya namashkar or Sun salutation and go ahead with my daily activities. Then I tend to go outside for any outdoor events, shoots, etc., attend meetings online and offline, practice, work regarding my Foundation and other obligations, and of course, it's not always like this. Someday, I might spend the whole day painting or creating a dance piece, or just playing around with my pets. The nighttime is for writing, generating ideas, attending overseas meetings, and much more. I am a night person, and my day ends after doing my workout, having a good shower, and then reading or listening to music and getting to sleep.
Passion: I'm passionate about whatever I do. Passionate about my life. Passionate about staying productive.
Most Preferred Clothing Costume: Simple casual.
Habit and Hobby: Amongst all my hobbies mention, worthy are collecting old pens, used plastics and recycling them, etc.
Favorite Brands
Clothing: Burberry, BiBi Productions, Hand-painted clothes.
Watch: Titan, Tissot
Sunglass: Ray-Ban
Perfume: Poison, Avon
Phone: I usually look for the Processor, Ram, Battery, OS in a phone.
Favorite Authors: Dan Brown, Ahmed Sofa, Khushwant Singh
Favorite Books: Bangali Musolmaner Mon, Prophecies of Nostradamus
Favorite Holiday Place: Any destination with greenery and mountains
Favorite Dish: A very particular salad made by my mom
My Motivation: My self
I'm in three words: Empathetic, Proactive, Messy but Fabulous
Childhood Dream: It changed with each year that I grew, so I can't remember in particular.
Prayers for Human Civilization:
Love anyway. Do good anyway. Succeed anyway. Be honest and frank anyway. Think big anyway. Build anyway. Help people anyway. Give the world the best you have anyway.