Farhan Haq
Deputy Proctor, BRAC University
Advocate.
Each university aspires to provide high-quality education. To maintain this standard, several people play their role in the background monitoring and taking initiatives to discourage any unfair means of academic endeavors. Of them, the proctor body of a university plays the most significant role in ensuring the students and staffs are complying with the regulations. This role makes each person versatile and intuitive simultaneously. Today's story is about Mr. Farhan Haq, Deputy Proctor of BRAC University. Empowered by the true means of dedicating themselves to matters associated with students and staff, let's enjoy the journey of a young proctor and what he has to say about his position.
The InCAP: Dear Mr. Farhan Haq, we are excited to hear a summary of your whole career path.
Mr. Farhan Haq: Since February 2021, I have been working as the Deputy Proctor at the Office of the Proctor at BRAC University. Additionally, since September 2016, I have been engaged as Senior Legal Counsel at M Rahman and Associates. Prior to this, I served as a Senior Lecturer (Adjunct Faculty, advisor, and acting coordinator) at Central Women's University's Department of Law from February 2020 to February 2021. I also worked as a Lecturer at the same institution from January 2017 until January 2020, following completion of my second postgraduate degree in Criminology and Criminal Justice from the Department of Criminology, University of Dhaka. I formerly served as a Visiting Legal Consultant in the High Court Cell of Bangladesh Legal Aid Services and Trust (BLAST) from June to August 2016.
Before that, I worked as a Teaching Assistant (TA) at Northern University's Department of Law for almost a year, followed by a few years as a Probationer Law Practitioner at M Hossain & Associates after completing my graduation and post-graduation in Law. When I was a final year student, I also worked around a year as a Customer Manager at Pacific Bangladesh Telecom Limited's (CityCell) Commercial Customer Service Division. Since 2016, I have been an enrolled advocate with the Bangladesh Bar Council and a member of the Dhaka Bar Association. Additionally, since 2018, serving as the Deputy Office Secretary for the Dhaka University Criminology Alumni Association (DUCAA). Apart from this, I am a dedicated researcher.
What challenges do you face proctoring the university, and how do you overcome those?
In my role as Deputy Proctor, every day is distinct. To be completely honest, a university proctoring position is one of the most challenging jobs accessible today. Every day brings new problems, concerns, hours-long hearing sessions, inquiries, sessions with the counseling unit, and numerous regulations and processes assessments. Participating in diverse policy-making processes and significant decision-making interactions with stakeholders is indeed challenging. Managing overall campus safeguarding poses additional challenges as well.
My team and I build strong relationships with internal and external stakeholders so that all campuses of one of the country's most prominent private universities, BRAC University, are safe and secure. Since the COVID-19 epidemic, the concept of 'Campus Safeguarding' has evolved to include a student's room. Students have grown more accustomed to and reliant on technology. Due to the dynamic nature of ICT, academic dishonesty is usually difficult to trace. This has posed a new threat to the University's members' safety.
It is difficult to mitigate academic and non-academic misconduct pathways because of the frequency of academic and non-academic disciplinary infractions like plagiarism, copying, harassment, racism, misbehavior, bullying, and ragging. A lack of gender sensitivity has resulted in numerous forms of gender harassment and abuse. I also oversee the Proctor's Office's academic and non-academic inquiry and review processes to ensure proper justice is delivered. With uttermost commitment, sincerity, and integrity, I believe that we can change this society.
Additionally, it is critical to raise community awareness. Finally, we must respond by creatively and innovatively reinventing traditional approaches. My team and I have taken and will continue to take several actions to meet future challenges.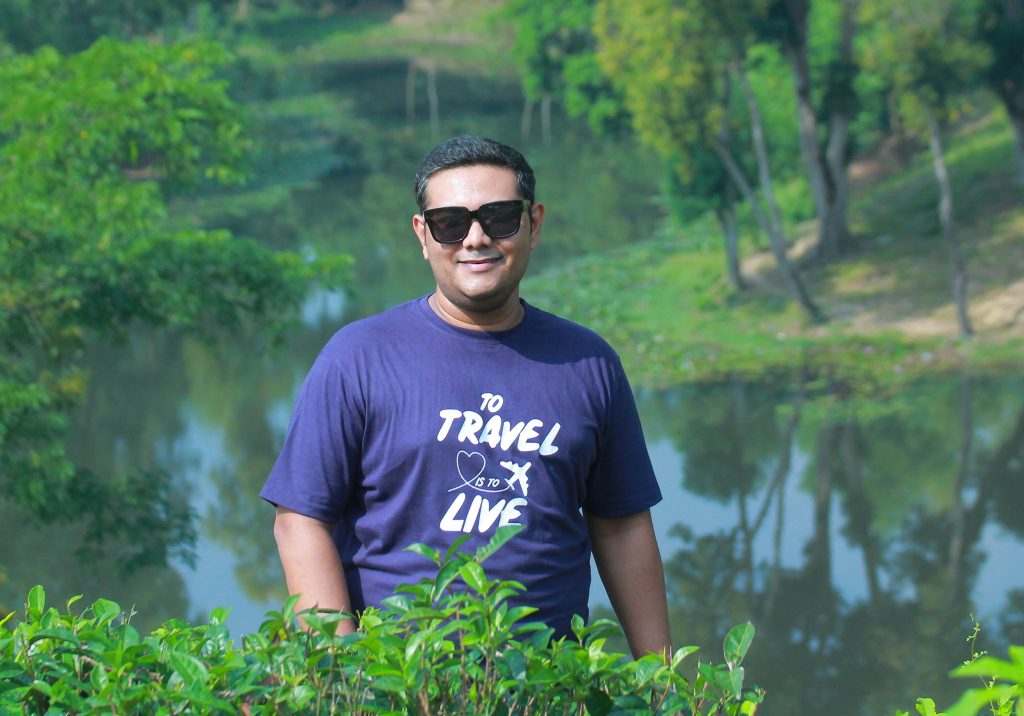 To what extent do you feel you are going the extra mile while investigating any issue?
By and large, we make an effort to undertake thorough inquiries into practically all complaints or concerns we receive. And to do so, my staff and I frequently have to deal with a variety of personalities, as most of our troubles are severe in nature. However, we must collaborate with other law enforcement authorities and cyber forensic professionals to get to the bottom of the difficulties in some instances. Additionally, we frequently collaborate with BRAC University's counseling unit.
We have a reasonably large Counseling Unit to assist us in dealing with victims/perpetrators, most of whom are younger in age, who have undergone severe mental trauma or disorder. As a result, we must exercise extreme caution when dealing with such cases, and the hearings do take a long time to gain deep insights into the cases, as they must be conducted with extreme care to conclude the same. Nevertheless, I believe we are making additional efforts to positively impact and resolve any dispute beyond a reasonable doubt in these instances.
What is your take on taking action against academic plagiarism, and how do you justify it from your end?
BRAC University's Academic Disciplinary Process is designed to promote the highest standards of academic integrity. The Office of the Proctor is responsible for overseeing academic misconduct on campus, including academic plagiarism, cheating, and any other unethical academic misconduct. COVID-19 has also introduced a lot of challenges and difficulties for students as they adjust to their new environment.
Academic plagiarism of all types has increased exponentially. Given that a considerable proportion of University students have yet to experience actual campus life and complete the structured orientation process, we anticipate that this issue will persist even after the University reopens.
To ensure and improve the learning environment for students and bring the institution up to global standards, I believe that strict disciplinary actions should be taken against such activities. We are working to create a campus free of academic misconduct, and the Proctor's Office takes appropriate action in response to any complaints received.
When it comes to cases of academic plagiarism, we follow a thorough policy-based inquiry and, if proven, we take severe disciplinary action. We have taken and continue to take various actions to create awareness among students and faculty members about academic rules and regulations violations and educate them about the negative repercussions of academic dishonesty to lower the rate of academic misconduct. The University wants to create an environment with 'Zero Tolerance' for all forms of academic misconduct and violation.
Where do you want to see yourself after five years?
I want to be quite specific here. After five years, I hope to be in a senior Leadership position and contribute to humanity's betterment through my institution and other pro bono efforts. And to accomplish this, participation in institutional growth via policy formulation, dialogue, decision-making processes, engagement in overall organizational development through the contribution of opinions and innovative concepts both within and outside the organization, and supporting organizational progress through self-development are critical areas of concern.
What is your aspiration regarding developing the advocacy from your role? And which traits are associated with getting your job done?
Throughout my professional career, I have worked in a variety of cases where maintaining client confidentiality was a top priority, as well as in a variety of fields related to Law and order, policy development and maintenance, and harassment prevention programs, all of which have added new dimensions to my professional advocacy skills. I genuinely believe that, in the Bangladeshi context, settling issues through alternative dispute resolution mechanisms, rather than a time-consuming court case proceeding system, might be very influential for the betterment of society, and I admire those who contribute in this sector.
Thus, I will continue to act with integrity and flexibility in my advocacy position outside of office hours to succeed in this profession. Additionally, I wish to develop a significant forum for pro bono legal services to the paupers, so the famous maxim of Law prevails, equality before the Law.
Please, mention your favorite brands for watch, sunglass, perfume, and phone:
I am not that much of a massive admirer of brands, but just certain ones that give me comfort. I like not to change brands frequently and stick to one or two brands. I favor Tissot and Edifice Casio watches. For glasses and sunglasses, I favor the brands BVLGARI and Oga. Finally, I prefer CREED Aventus and Adidas perfumes. In terms of phones, I generally choose Sony because I've been using this brand for a long time, but I also use Huawei's Mate series as a secondary option.
What things motivate you highly?
The blessings that my creator, the Almighty Allah, has bestowed upon me. I choose my responsibilities carefully, establish my objectives and missions, and constantly execute them with tremendous discipline, enhanced caution, and persistence. I am conscious of my boundaries and always make an effort to keep my feet on the ground regardless of what happens.
Additionally, Sigmund Freud's psychoanalytic personality theory influenced my life significantly. I always strive to maintain a healthy balance between my Id, Ego, and Superego, enabling me to accomplish my goals more frequently and precisely. My father, M.Bazlul Haq, and mentor, Mr. Abdullah R. Chowdhury, have significantly impacted my life.
Please, mention three things that you cannot live without.
My Family, prayers and traveling!
Your prayer for human civilization!
Take life as it comes, and enjoy each moment that comes your way. In the end, you shall find your life is blessed with happy days. So, keep smiling and be polite and kind to others.
To know who else are in Fashion & Profession, Please Click Here!