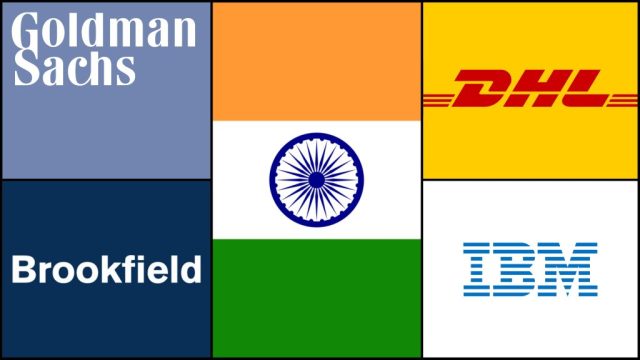 Many European and US companies have announced plans to reduce their dependence on China to keep the economy afloat. However, several top semiconductor companies, including Goldman Sachs, IBM, DHL, and Brookfield, proposed to increase their operations significantly in India in the next two to three years. So, the article is about Global Companies Showing Interests in India.
Following this, Goldman Sachs and investment banking company officials informed Indian Finance Minister Nirmala Sitharaman that if not triple, they wanted to at least double the number of Indian engineers in 2022. In addition, DHL has recently expanded its scope of work in India. As a result, they have said that India is looking for ways to expand its operations.
At the annual meeting of the World Economic Forum in Switzerland, Mr. Piyush Gayal, India's Minister of Commerce and Industry, received similar messages from CEOs of multinational companies ranging from IBM and Brookfield to Standard Chartered Bank. An official said, "These global companies have not made much of a demand for a change of rules to facilitate investment. India is currently the preferred investment of global companies. We must take this change forward. "
India has recently signed free trade agreements with several countries. All trade partners from Australia, UAE, and Canada are now positively looking at India. A senior Indian government official has said that several US and European companies have decided to reduce their dependence on China in the post-COVID world. Their decision has been helpful for India, even though a lot of foreign direct investment (FDI) is coming to Vietnam, and they are also strengthening their base.
Global companies realize that just as India meets the global skilled workforce needs, it also has a large market. So now everyone is thinking of taking advantage of this market.
To read more Financial articles, Please Click Here!