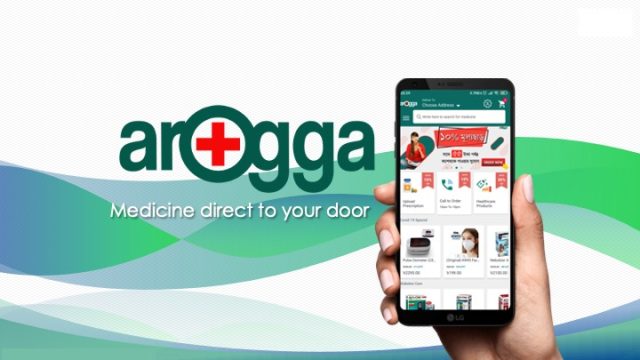 Hyper, Ratio Ventures, Sketchnote Partners, SRB Ventures, IDLC, and other Silicon Valley super angels participated in a round of seed funding for Bangladeshi health tech startups Arogga. The round increases Arogga's total funding raised to $1.3 million. Arogga also received funding from a local Bangladeshi venture capital firm, IDLC, and the foreign investors in this round. So, the article is about Healthtech Startup Arogga Raises $1.3m in Seed Funding.
In 2020, Fahad Hossain, Rosina Mazumder, Shamim Hasan, and Yawar Mehboob co-founded Arogga, a prominent pharmaceutical delivery app changing the Bangladeshi healthcare business. Customers can upload their prescriptions to the Arogga application, and the medications will be delivered right to their door. In addition, all drugs are available at the lowest feasible cost, making them accessible.
The South Asian region has produced multiple unicorns in the health tech field, and Arogga aims to follow in their footsteps. The co-founding team is thrilled to establish the next phase for Arogga, dubbed the "PharmEasy of Bangladesh" by investors. The health company provides authentic supplies sourced from the producers, with over 20% of medicine in Bangladesh being counterfeit.
Arogga has grown its GMV by 24 times in just a year, with a 30 percent month-on-month growth rate. Hyper is a new type of venture business and founder program based in Silicon Valley, inspired by the Product Hunt community and funded by industry leaders such as Andreessen Horowitz and Sequoia Capital. Hyper maintained the number of firms per season modest to provide hands-on aid by being very discerning in the startups they fund. Each startup participates in a four-week founder program and has access to Hyper's exclusive partners, who include Andreessen Horowitz (a16z), AngelList, Sequoia Capital, The Twenty Minute VC Podcast, and Product Hunt.
Shahed Khan, the co-founder of Hyper, said, "Arogga has a unique opportunity to significantly improve the pharmaceutical experience for patients in Bangladesh, leading to better treatment adherence and patient outcomes. While we've made investments in the South Asian region, we're excited that Arogga is our first bet in the emerging Bangladeshi market because of our high conviction in the co-founders with their ambitious vision."
"It's extra special for my team and me to be the first Bangladeshi startup to be backed by the fund. Being part of the kick-off was quite intense, with a lot of networking and learning. However, the most valuable part was meeting and learning from the other startup founders and partners at Andreessen and Sequoia," said Rosina Mazumder, Co-founder of Arogga.
Yawar Mehboob, Co-founder, and CFO said, "We are passionate about solving some of the fundamental problems within the healthcare market in Bangladesh. We're taking a bottom-up approach, starting at the base by providing access to genuine medicine reliably across the nation. Then, with the injection of funds, we want to spend on infrastructure expansion and technology investment to scale nationwide further."
Bangladesh's pharmaceutical market is estimated to be at least $3.5 billion in size and set to grow to $6 billion in 2025. However, despite the size and growth, the market remains fragmented, with inefficient and expensive distribution and supply chain issues further complicated by over 20% of medicines in pharmacies being counterfeit.
To get more update from Business Cloud, Please Click Here!