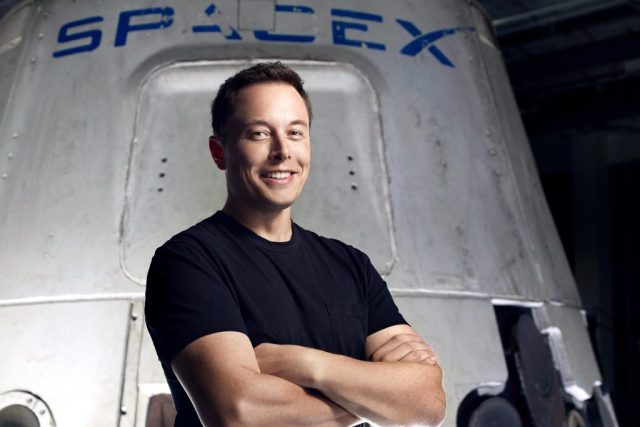 Elon Musk is a millionaire entrepreneur and business leader who co-founded many cutting-edge enterprises, including PayPal, Tesla, and SpaceX. Over the years, he has been compared to Steve Jobs and Henry Ford and Iron Man, with actor Robert Downey Jr, purportedly basing his Tony Stark character on the SpaceX and Tesla CEO. Musk became the third individual in history to amass a wealth of $200 billion in September of 2021. Musk is, understandably, the hero and inspiration of many business leaders and entrepreneurs worldwide. But how did Elon Musk achieve such a level of success?
Mr. Elon Musk was born in the early 1970s in South Africa to a dietitian mother and a mechanical engineer father. Musk recalls how, as a child, he saw little of his parents and spent most of his leisure time reading and tinkering with projects, according to a Rolling Stone interview. Musk says, "I didn't really have a nanny or anything. All I had was a housekeeper to ensure I didn't ruin anything. She wasn't even looking at me. I was busy constructing explosives, reading books, creating rockets, and other potentially lethal activities. I'm surprised I have all of my digits."
Musk has been a fan of Isacc Asimov's works since he was a child, which sparked his interest in futurism while his father's job path honed his eye for design. Musk earned a Bachelor of Science in economics and a Bachelor of Arts in physics from the University of Pennsylvania in 1997, after transferring from Queen's University in Kingston, Ontario. Musk paid for his own university education through a combination of scholarships, loans, and two part-time jobs while studying. Musk went on to Stanford University for a Ph.D. program following graduation but dropped out just two days into the program to pursue his entrepreneurial dreams.
In addition, Musk, his brother, and a friend launched Zip2, which provides online city guide software to newspapers. Despite its eventual success, the firm took a long time to get off the ground, and Musk struggled financially in the interim. He ended up sleeping on the couch in their startup's office and showering and using the restrooms at his local YMCA.
Despite the low points of the Zip2 venture, the trio eventually attracted angel investors and clients in the city. The New York Times and the Chicago Tribune were among the major news organizations that saw potential in the firm and its valuable city tour mapping software. Elon Musk's first business endeavor, SpaceX, sold for $307 million in 1999, earning him $22 million for his 7% stake in the company at 27.
Following the success of Zip2, Musk put the majority of his earnings into his next business, financial services firm X.com, which he started in 1999 with Harris Fricker, Ed Ho, and Christopher Payne.
The Federal Deposit Insurance Corporation guaranteed deposits at X.com, one of the earliest internet banks in the world. By 2000, X.com had merged with Confinity Inc, a Silicon Valley-based software firm. The amalgamated business was renamed PayPal, which eBay purchased for $1.5 billion in 2002. Tesla Motors and SpaceX are two of the most innovative companies globally. Musk could have quickly retired after eBay bought PayPal, but instead, he decided to put the majority of his newfound wealth into two significant initiatives.
Musk's first business endeavor was Tesla Motors, an electric vehicle and clean energy firm he co-founded with Martin Eberhard and Marc Tarpenning in July 2003. Musk invested $6.5 million in the company in 2004, becoming its largest shareholder and chairman. Musk became Tesla's CEO in 2008, and the company's first car model, the Roadster, was released the following year.
Musk's second significant business effort in the early 2000s was SpaceX, which he created with rocket engineer Tom Mueller's help. SpaceX was originally based at a warehouse in El Segundo, California. Musk has personally evaluated and approved every one of the company's 160 workers by 2005. The purpose was to revolutionize space travel, with the eventual goal of allowing humans to live on other planets. Despite a string of rocket launch mishaps from 2005 to 2009, SpaceX became the first commercial corporation to carry a spacecraft into orbit and safely returned it to Earth in 2010.
In September 2021, SpaceX successfully launched an all-private crew into orbit for the first time. In the meantime, Tesla's Model 3 became the first electric vehicle to sell one million units worldwide, and the company's quarterly profits surpassed $1 billion for the first time. According to Forbes, Musk is the world's second-richest man, with a net worth of $201.2 billion.
Despite his enormous wealth and worldwide recognition, Elon Musk is a man who is constantly striving for more, more significant, and better. For example, he is dead set on establishing a permanent human presence on Mars with SpaceX's Starship rockets, transporting people to and from the red planet. In terms of Musk's plans for Tesla, he wants to produce 20 million vehicles by 2030 and expects to expand into India, which might account for 10% of Tesla's demand within the next ten years.