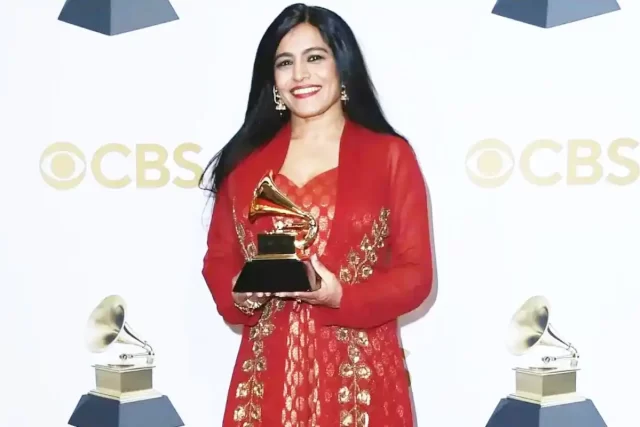 Falguni Shah won a Grammy Award for her album A Colorful World in the best children's album category. The India-born singer-songwriter expressed her gratitude for the win on Instagram, thanking the Recording Academy, which organizes the Grammy Awards. The article is about Indian Falguni Shah Receives Grammy For Best Children's Music Album.
She wrote, "I have no words to describe today's magic. What an honor to perform for the opening number of the GRAMMY Premiere Ceremony and then take home a statue on behalf of all the incredible people who worked on A Colorful World. We are humbled and thank the Recording Academy for this tremendous recognition. THANK YOU! (sic)."
The singer was previously nominated for a Grammy in the same category for her 2018 album Falu's Bazaar, noted for her "contemporary innovative style with a tremendous Indian classically-shaped voice skill."
In her early 40s, Shah had training in Hindustani Classical music in the Jaipur musical tradition, as well as thumrie in the Benares style from Kaumudi Munshi and semi-classical music from Uday Mazumdar. According to her website, she later studied with the great Kishori Amonkar and the late sarangi/vocal teacher Ustad Sultan Khan (Jaipur style).
To read more articles from Business Cloud, Please Click Here!