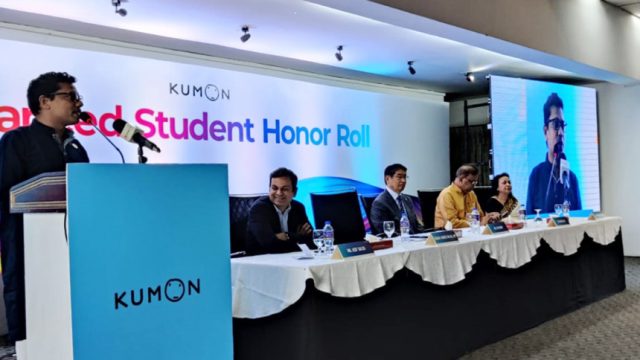 "Kumon" curriculum, a home-based education system, will be introduced at ICT Division's 300 "Schools of Future" by next year, State Minister for ICT Zunaid Ahmed Palak said. The Kumon, an education network created by Japanese national Toru Kumon, aims to develop student's academic ability and independence. The article is about Japanese Education System Kumon To Launch in 300 'Schools of Future'.
Kumon's materials incorporate methods for introducing new content to enable students to learn without directly being taught even after advancing beyond the school grade level. Mr. Palak spoke at the prize distribution ceremony among Kumon gold medal winners at Brac CDM Centre in Birulia of Savar. State Minister for Cultural Affairs KM Khalid, Ambassador of Japan Ito Naoki, and BRAC Executive Director Asif Saleh were present at the event.
To read more Business news, Please Click Here!