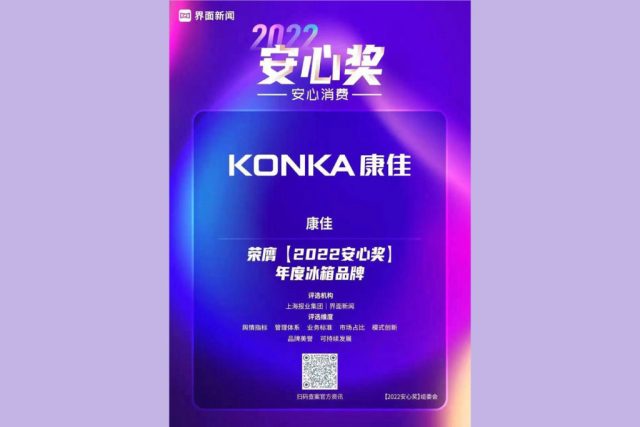 The electronics company, Konka, recently won the Peace of Mind Award of 2022 at the fifth Yunfeng Conference organized by the Interface News of Shanghai Newspaper Group. Konka became the Refrigerator Brand of the Year by beating off competition from nearly 2,000 brands and products in more than 100 fields, said Electromart Group, Konka's local distributor in Bangladesh. So the article is about Konka Received Peace of Mind Award 2022.
The conference's central theme was Buy peace, eat peace, use peace, play peace, live peace. Konka's refrigerator and freezer technology preserve the quality of food for up to 15 days in a sterile and hygienic manner, and the brand prioritizes a modern and enjoyable lifestyle with the help of innovative technologies in all its products. Konka started its journey in Bangladesh through Electromart in 1985. The brand's products have helped transform its trading business into manufacturing by achieving customers' faith, producing global standard products, and offering affordable prices.  
To read more Business news, Please Click Here!