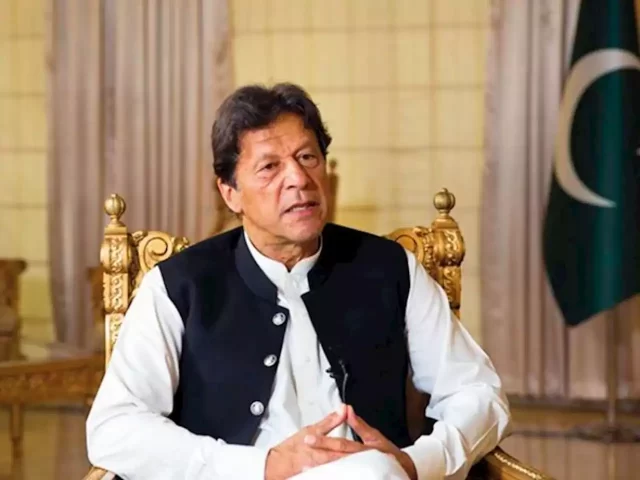 Pakistan's Prime Minister Imran Khan was ousted on April 10, 2022, when he lost a vote of confidence in parliament after being deserted by coalition partners who blamed him for a crumbling economy and failure to deliver on his campaign promises. The article is about Pakistan Parliament Ousted Imran Khan In No-confidence Vote.
There were 174 votes against Imran in the no-confidence motion. The proposal needed 172 votes to pass in the 342-seat National Assembly. National Assembly Speaker Asad Qaiser announced his resignation just before the vote. Announcing his resignation, the Speaker said he had received "important documents" from the cabinet; He invited the Leader of the Opposition and the Chief Justice of Pakistan to visit.
Asad Qaiser said, "I have decided that I will not be the Speaker; I will resign by the law and the need to stand up for our country. I will ask Pakistan Muslim League (Nawaz) leader Ayaz Sadiq to preside over the session."
Imran Khan was the 22nd Prime Minister of Pakistan. However, with his ouster, not one of the country's elected prime ministers has been able to fulfill his term. Following the Supreme Court's order, the session's agenda was the vote of a no-confidence motion against the Prime Minister. All the lawmakers of the opposition parties took part in the session.
Parliament will meet on April 11, 2022, to elect a new prime minister. Khan, 69, was ousted after 3-1/2 years as leader of the nuclear-armed country of 220 million, where the military has ruled for nearly half its nearly 75-year history. The front-runner to become Pakistan's next prime minister, Shehbaz Sharif, said Khan's ouster was a chance for a new beginning. "A new dawn has started… This alliance will rebuild Pakistan," Sharif, 70, said in parliament.
Sharif, the younger brother of former three-time Prime Minister Nawaz Sharif, has a reputation as an effective administrator. Parliamentary elections are not due until August 2023. However, the opposition has said it wants early elections, but only after it delivered a political defeat to Khan and passed legislation it says is required to ensure the next polls are free and fair.
To read more political articles, Please Click Here!