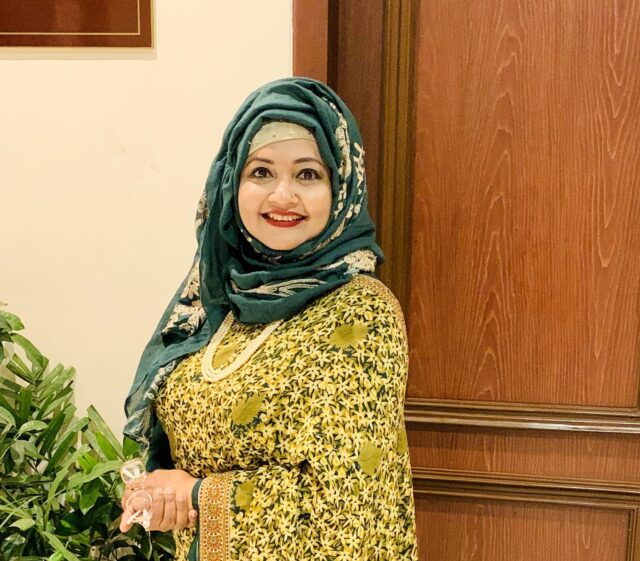 Syeda Shabiha Afrug
Assistant Vice President (AVP)
Treasury Back Office
Mercantile Bank Limited
Career Story
I started my banking career in 1999 at One Bank limited. I then switched to Mercantile Bank Ltd, now the leading private sector financial institution in the country. Initially, I joined as a beginner, in 20 years interrupting journey, currently serving as AVP(Assistant Vice President). During this time, I worked in all the departments of banking job; those include general banking, credit, foreign exchange, treasury, etc. In addition, I have worked in many branches provided direct services to clients for over a decade. Now at head office treasury division as AVP.
Life Journey
My life journey was not smooth all the time. Sometimes the path was bumpy. But I am happy now in terms of my career, family, and social standing. I was educated at a rural school in my village home and raised in a middle-class family. After my Secondary School Certificate (SSC), I moved to Dhaka and was admitted to Eden Girls` College. After my Higher Secondary Certificate (HSC), I entered Dhaka University, Psychology Department. My University life was living at Kuwait Moitree Hall for nearly eight long years, still nostalgic to me. Often I go back to my campus life and feel happy. My work life is now reached 22 years, and my family life runs for 23 years simultaneously, and being a mother of two sweet daughters maintains family and society. My spouse, who is a renowned media personality, stands beside me always for both courage and encouragement. Now the only goal to accomplish the path taken by us for rest of the life.
Education and Professional Development
My school, college, and university are, respectively Jagadishpur J C High School (Madhabput, Habiganj), Eden Girls College, and Dhaka University. I also did MBA from Eastern University. Professionally began my banking career as Trainee Officer, and after two decades, I am at the midlevel executive position of a renowned Bank of the country. I underwent many professional in-service training successfully.
Hobby and Other Interest:
Travel inside and outside the country, reading novels, listening to songs, etc.
Corporate Perspective:
To serve people, lead team with innovative ideas.
Own Life Philosophy:
Know myself, work for humanity.
Personal Social Responsibilities (PSR):
I am a taxpayer for many years and also look to stand for vulnerable, weak people around.
Utterance:
Every successful and able person should look and keep eyes around to help those who need support.