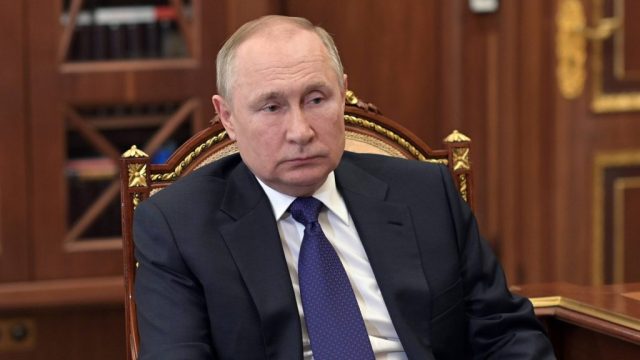 The Western world has imposed extensive sanctions on Ukraine over its Russian aggression. In the meantime, most foreign companies have stopped operating in the country. As a result, Moscow is on the verge of dropping out of world trade due to growing sanctions. In this situation, Russia has increased the reserve fund used for emergency expenditure by  $352cr to ensure economic stability. The articles contains Russia Expands Its Emergency Spending Fund.
Russia invaded Ukraine on February 24. In this context, the Western financial system and the supply chain were cut off from the West by the United States, the European Union (EU), and its Western allies. Countries are even pushing for a complete ban on Russian energy. If that happened, Moscow would lose its biggest source of revenue. Russian President Vladimir Putin's government has already pledged more than 1 lakh crore in Russian currency in anti-crisis aid to families, including businesses, social spending, and childcare. There will be no budget surplus as all the current year's revenue has been spent through this expenditure.
The government said in a statement that the funds would be used to implement measures aimed at ensuring economic stability in the face of foreign sanctions. The government's reserve fund is a cash reserve, which is spent in unforeseen circumstances. Last year, the fund was used to fight social costs and the epidemic. The main source of increase in reserve funds was an additional revenue of 27,160 crore rubles from the energy sector in the first quarter. Moscow has increased its fuel oil and gas exports due to the COVID-19 epidemic and rising fuel prices in the Russia-Ukraine crisis.
To read more political articles, Please Click Here!