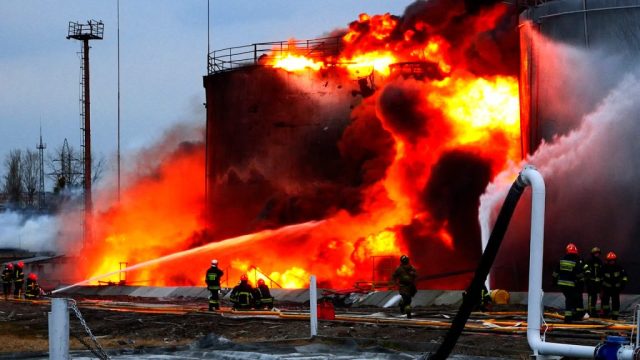 Ukraine's President Volodymyr Zelensky has requested the West to provide Ukraine with tanks, planes, and missiles to defend against Russian forces, whom his administration claims are targeting the country's fuel and food depots. The article is about Russia's Attack on Ukraine Continues.
President Joe Biden's three-day trip to Europe culminated with remarks on March 26, 2022, that suggested Washington was taking a tougher stance on Russia when he stated Russian President Vladimir Putin "cannot remain in power."
According to a White House official, Biden's impromptu statements during a speech in Warsaw were not a demand for regime change in Russia but rather that Putin should not be allowed to exercise power over his neighbors or the region. However, Moscow criticized Biden's remarks, claiming that the US president had no authority over who ran Russia.
The Russian invasion of Ukraine has wreaked havoc on multiple cities, triggered a humanitarian crisis, and driven millions of people to evacuate their homes.
To explore more Political Articles, Please Click Here!