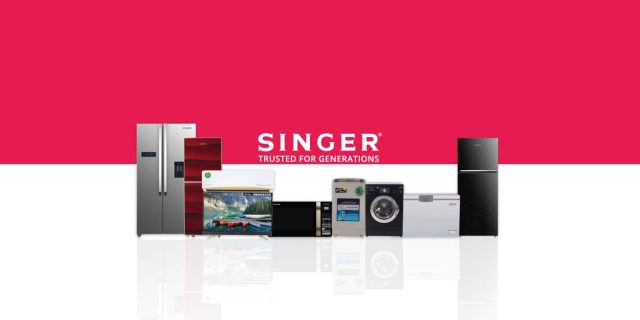 Singer Bangladesh Ltd, a home appliance maker and marketer, announced on March 31, 2022, that it will invest Tk 680 crore to build a manufacturing plant to meet the rising local market for home appliances. Following the business's statement, shares of the company rose 1.67 percent to Tk 170 at 1.38 p.m. on the Dhaka Stock Exchange. The business articles is about Singer To Invest Tk 680cr For New Manufacturing Facility.
Singer Bangladesh's board of directors has approved a budget of Euro 71 million (estimated), or Tk 680 crore, to establish a new production plant. According to the statement, the investment will be supported by internal resources and bank funding, including both foreign and domestic borrowing.
"The proposed manufacturing facilities would cater to the increasing local demand with a competitive price and contribute to the company's growth," said Singer Bangladesh Ltd, majority-owned by Retail Holdings Bhold BV, a concern of Arcelik AS, the largest home appliances company in Turkey.
The electronics and home appliance retailer made Tk 1,581 crore in sales in 2021, up from Tk 1,495 crore the year before, due to a sales opportunity lost due to the coronavirus pandemic's escalating illnesses in the first quarter of last year. As a result of the country-wide lockdowns imposed by the government from time to time in 2021, there were essentially no sales for 73 days. As a result, they missed the summer, Eid-ul-Fitr, and Eid-ul-Adha seasonal sales, according to Singer's annual report. In 2021, their operating profit fell 20% year on year to Tk 130 crore.
Singer Bangladesh's net profit fell 35% to Tk 51.8 crore in 2021 from Tk 80 crore the previous year, according to the company's annual report. The singer has 437 retail locations and 1,092 dealers, employing 1,697 people.
To explore more articles from Business Cloud, Please Click Here!