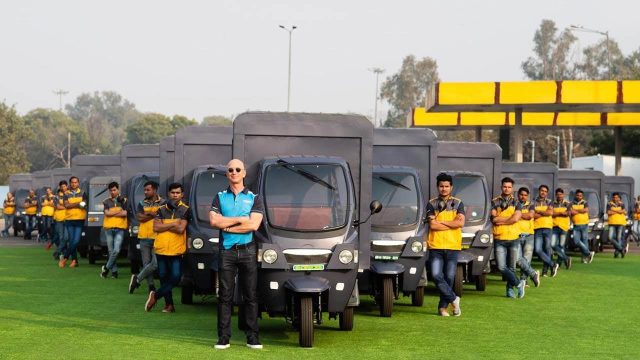 Amazon India introduced the 'Mentor Connect' program, an initiative to accelerate the growth of startups and emerging brand owners enrolled under its Amazon Launchpad initiative. This initiative intends to facilitate startups and emerging brands to get access to guidance from venture capital firms, industry veterans, and Amazon leaders through expert knowledge sharing sessions, networking events, and 1:1 mentorship sessions said a statement.
The program gathered advisors from a number of educational institutions and VC firms such as Fireside Ventures, DSG Consumer Partners, Elevation Capital, and Tomorrow Capital to participate in the Indian startup growth story, it added. "Startups and emerging brands enrolled in the Amazon Launchpad program can access guidance from these mentors through various ways. This includes one-to-one mentorship with chosen mentors over three months, ongoing networking opportunities with a wider pool of industry experts, or knowledge sharing sessions between these experts and other Launchpad brands," the statement said.
In addition, entrepreneurs will be exposed to different types of activities, including engaging, learning, and showcasing their startups to the industry's leading subject matter experts to help tackle strategic and functional challenges, it added.
"The Amazon Mentor Connect program is not limited to startups, and emerging brand owners enrolled in the Amazon Launchpad program, but will also be extended to the winners of the Amazon Smbhav Entrepreneurship challenge in the upcoming Amazon Smbhav summit," the statement said.
To make it more attractive to the participants, it announced benefits associated with the Amazon Mentor Connect program to the winners, the statement included.
Of late, Amazon Launchpad started offering over 2 lakh products from more than 800 emerging brands across 30 different product categories. "India has a large startup ecosystem that is key to disruptive innovation and accelerating India's progress towards an Aatmanirbhar Bharat. However, most of these startups are led by first-time entrepreneurs who have the passion for driving a change but don't have the experience to deal with the breadth of challenges they face along the way," Amazon India Director (MSME and Selling Partner Experience) Pranav Bhasin said.