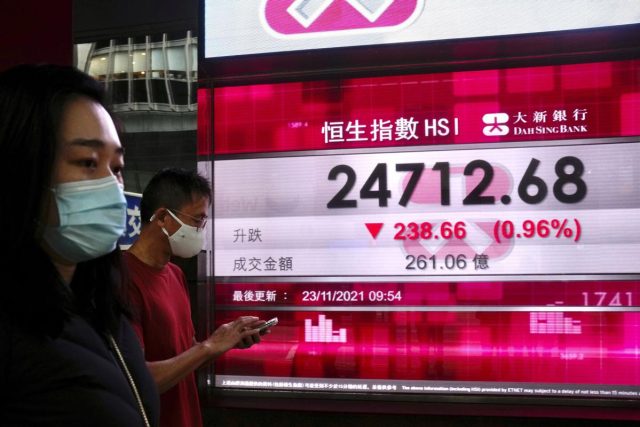 The Asian share market felt instability due to the ongoing sentiment among investors and inflation. Although the world has seen a gradual growth in the economy, Asian investors are afraid that the central bank will amend the monetary policy soon to bring resilience to the market.
To date, the published data collected in the United States of America indicates the consumer sentiment at a 10-year low, making it evident that people are feeling the pressure. This sentiment is leading the Federal Reserve to come to its role.
However, for now, officials are sticking to their view that the inflation spike will be temporary and peter out as supply chain problems are resolved. National Australia Bank's Ray Attrill warned US President Joe Biden could suffer. "If consumer confidence and (real) spending is seen to be suffering under the weight of six percent consumer price inflation, then it suddenly becomes a political problem for the White House, not just a headache for the Fed," he said in a note.
On another note, Wall Street's three main indexes came to an end in the previous week, and it shows intense plunges on Tuesday and Wednesday as an outcome of envisioned inflation in the US.
Earlier, the Asian market was stable, however, with the instability of gains and losses. On the other side, Tokyo has seen a substantial rise thanks to the economic contraction than forecast in the third quarter. This instance influenced the government to announce a handsome stimulus program to bring stability and recovery from damages. As a result, Hong Kong, Sydney, Seoul, Wellington, and Taipei were slightly higher, but Shanghai, Singapore, Manila, and Jakarta plunged.
In addition, the presumed inflation seems to have a more significant impact on the country's central bank since it needs to plan for recovery keeping the inflation intact. Meanwhile, traders will be keeping tabs on a virtual meeting between Biden and his Chinese counterpart Xi Jinping designed for Monday evening US time. The virtual meeting of the presidents comes against a backdrop of rising tensions over several issues, including Taiwan, trade, human rights, and Hong Kong.