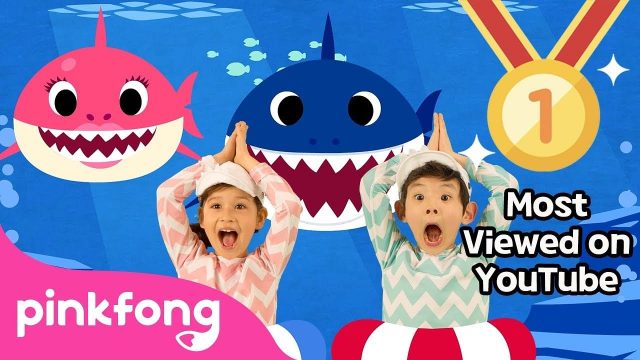 The irrepressible earworm "Baby Shark", treasured by some youngsters and dreaded by their parents, has reached a new milestone on YouTube, like ten billion-plus views. Not only is it YouTube's most-viewed video, which it achieved in November 2020, but it's also the only video on the website to exceed 10 billion views till now, February 2022, according to YouTube. Indeed, "Baby Shark" YouTube Video has created history.
The children's song, written by Pinkfong, a South Korean educational firm, and participated by Korean-American singer, named Hope Segoine, premiered in 2016 and became a viral sensation in Asia. Still, it wasn't until 2019 that it entered the collective consciousness of Americans.
It has since been made into a Nickelodeon TV show, a cereal, a live event, and the Washington Nationals' rallying cry throughout their World Series-winning season.
It even charted in the Top 40 on Billboard and inspired the Jamie Tartt shout on Apple TV+'s "Ted Lasso." According to CNN, the most-watched video on YouTube shows two genuine youngsters performing the "Baby Shark Dance" as the titular cartoon shark and his family — including a mustachioed "Grandpa Shark" — float serenely before attempting to hunt the children.
They fail, though, and the children rejoice in their safety as the sharks, forks in fin, watch from afar. Its success was a bit of a fluke: Pinkfong's US CEO Bin Jeong told CNN in 2019 that the firm hadn't anticipated the clip's success, stating, "the ones who make it, create it on their own."
Pinkfong welcomed youngsters worldwide to share their "Baby Shark Dance moments" with the firm to commemorate the most recent "special milestone."
To read more articles from Business Cloud, Please Click Here!