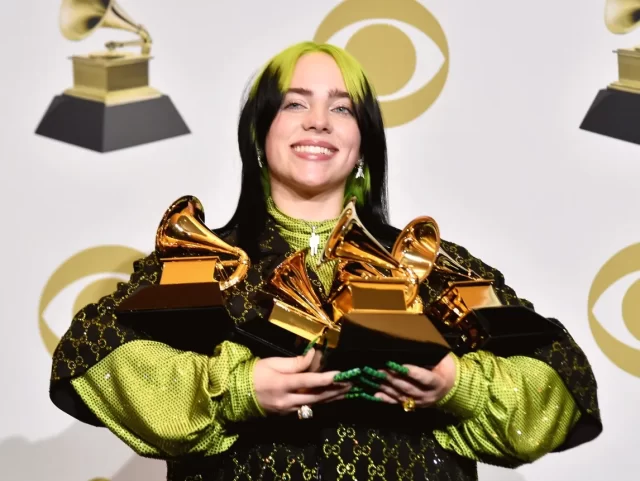 The Triple Crown of film music awards involves winning an Oscar, a Golden Globe, and a Grammy for music composed expressly for a film. Billie Eilish won these awards for her song No Time to Die, which she wrote for the new James Bond film of the same name, starring Daniel Craig, Rami Malek, and Léa Seydoux. The article contains Billie Eilish Wins TRIPLE CROWN of Film Music Awards.
Eilish won Best Original Song at the 94th Academy Awards, following winning Best Song Written for Visual Media at the 63rd Grammy Awards on March 14, 2021, and Best Original Song at the 79th Golden Globe Awards on January 9, 2022 – all for "No Time to Die."
On February 29, 2020, "No Time to Die" reached No. 16 on the Billboard Hot 100 in its first week of release. Billie Eilish is also the youngest musician to write and record a James Bond theme song, having written and recorded the song at 18. 
Although Eilish is the youngest person to win the film music awards "triple crown," she is not the first musician to achieve the "triple crown" off an iconic Bond theme.
To read more articles from Business Cloud, Please Click Here!