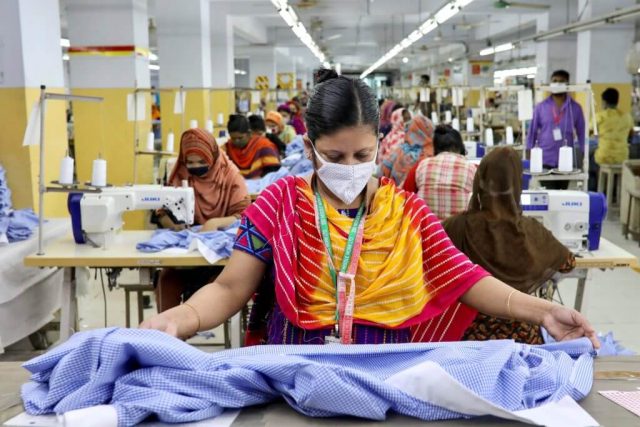 The worst affected sector in the Global Pandemic was the tourism trade of Bangladesh. The business of this sector went down to zero in 2020. From that situation, it turned around in 2021. Now the question is will the tourism business be able to turn around entirely in the new year? After a year, will the stock market rise to new heights this new year, or will investors be disappointed? Will the banking sector, which made a record profit in 2021, do more business in 2022? Again, what is the plan of the entrepreneurs?
Rubana Haque, Former President of Bangladesh Garment Manufacturers and Exporters Association (BGMEA), said purchases of readymade garments are increasing. However, the problem is that foreign buyers do not want to change the company's taste. Instead, they hope to buy clothes at lower prices. Buyers and brands are increasingly ordering two types of clothing: value-added products and low-cost clothing. Myanmar, Cambodia, China — wherever they come from, orders are coming. This has strained the capacity of the factories. Each factory has taken 20-25 percent more purchases than its capacity. In many factories, it will exceed 30 percent. And if you buy more than the capacity, the tendency to expand production comes. That is why many of our entrepreneurs are developing production lines.
The bottom line is that the readymade garment sector has good prospects this year. At the same time, there is the fear of low prices because the buyer organization and brand are not moving. The cost of yarn increased. Buyers are likely to call everyone who looks appropriate, if only a few. They are not changing the way they buy clothes. Last year, three or four new buyers were added to our company. They have to make room. That can't be done quickly again due to a long-standing relationship with many buyers. So we are in various conflicts. We need to make adequate investments by combining the challenges of capacity and the potential for expansion. You have to take the purchase order selectively. Otherwise, if the purchase order decreases one day, I will pull again with another person's purchase order. It will not be healthy.
If all goes well, Bangladesh will be a developing country by 2026. Then for another three years, the GSP will get preferential market access to export goods to the European Union (EU). Then we have to look at the connectivity industry to meet the challenges. New investments will have to be made in the connectivity industry and synthetic fiber this year. Emphasis should be placed on marketing. No work of any buyer organization can be taken more than 20 percent of the factory capacity. If accepted, the factory will not be at any significant risk.
The future of small factories is bright. Many online shoppers now place 200, 500, or 1000 backorders. The price is also reasonable. That is why we need small and medium factories in the garment industry. These factories will be the beacon of the current century. Because, at present, those who give millions of back orders, but if they get a small factory, they can provide a shared order. Whatever it is, large purchases often have to be discounted due to various problems and conditions. You have to send the goods on the plane at your own expense. If it is a small-medium factory, it will come down. Another issue is that those currently in business need to go into business diversification. A company cannot be sustainable if only one product is exported.