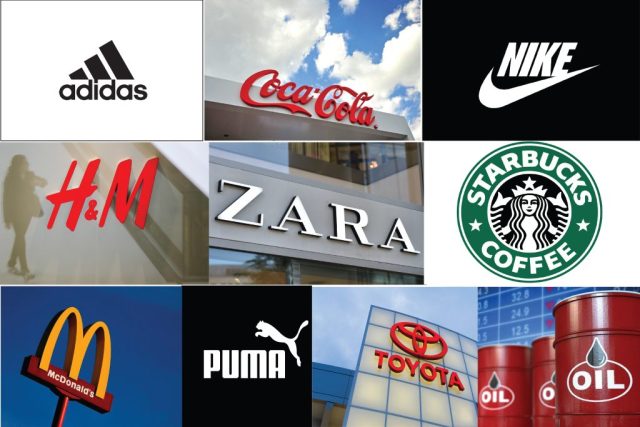 Following the invasion of Ukraine, there has been a corporate exodus, with significant foreign firms abandoning or restricting their operations in Russia. Here are some Companies That Closed Operations in Russia.
Fashion Brands: Several fashion retailers, H&M and Zara, announced their exit from Russia, closing their stores. The American Denim Company, Nike, Puma, and Adidas are among the fashion retailers who have left. Besides, Chanel, Prada, Hermes, Burberry, LVMH Mot Hennessy Louis Vuitton, and Kering, the parent company of Gucci and Saint Laurent, have all halted sales in Russia.
Food and retail: Coca-Cola, McDonald's and Starbucks, has announced its exit from the Russian market. Unilever and Kraft Heinz, both consumer goods companies, have halted all Russian imports and exports. In addition, IKEA, the Swedish furniture giant, stated last week that it would suspend all manufacturing and retail operations in Russia and Belarus and all imports and exports to and from those countries.
International Financing: Following the implementation of sanctions, international payment giants Visa, Mastercard, and American Express immediately ceased their operations. Visa, for example, announced a halt to all transactions and warned that Russian-issued cards would no longer work in other countries. PayPal, a payment platform, has also shut down its operations.
Automakers: As the war progressed, some automakers hastened to halt on-the-ground manufacturing in Russia. Both Germany, Volkswagen, and Toyota have paused production at their Russian plants and have suspended automobile shipments to Russia indefinitely, citing supply chain difficulties. In addition, Rolls-Royce, Jaguar Land Rover, and Aston Martin have all suspended sales and shipments to Russia, while Mercedes-Benz and BMW have halted exports and production on the ground. Similar techniques have been applied by Volvo, Nissan, Honda, Ford, and General Motors.
Tech Companies: Several tech firms have gone out of business. Microsoft and SAP are among the corporations that have halted the sale of new goods. Google and Meta have prohibited Russian state media from running and earning from advertisements on their platforms. Spotify announced the closure of its Moscow office but stated that to combat propaganda and misinformation, it would continue to offer access to its materials.
Exports & Imports: The United States imposed a ban on Russian oil imports, and Washington imposed an immediate ban on Russian energy imports. Following this, several countries banned exports and imports from Russia. 
To read more articles from Business Cloud, Please Click Here!