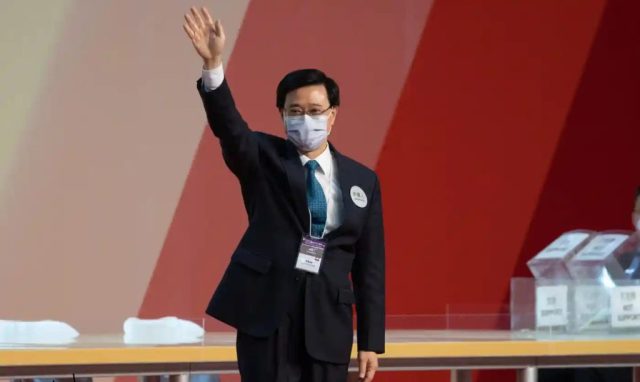 A pro-Beijing Hong Kong committee has chosen an official who led a crackdown on the city's democratic movement as the city's next chief executive. On May 3, 2022, the 1,500-strong Election Committee approved John Lee with 1,416 votes. He received eight votes against him. The article is about Ex-security Chief John Lee Elected as Hong Kong's Next Chief Executive.
For the first time in Hong Kong's history, a security official has been elected to the top job. The single candidate in the polls was the former Hong Kong secretary for security, who ran under the slogan "Starting a new chapter for Hong Kong together."
The US sanctioned the 64-year-old in 2020 for his participation in enforcing a national security measure imposed by Beijing that has destroyed the city's democracy movement. More than 150 people have been imprisoned due to the law, which prohibits secession, subversion, terrorism, and coordination with foreign forces to interfere in the affairs of the city. Almost all notable pro-democracy campaigners have been imprisoned, and others have fled abroad or been forced into silence.
Liberal media outlets such as Apple Daily and Stand News have also been shut down and civil society organizations. According to Chinese authorities, the measure is vital to restore peace following pro-democracy protests in 2019.
To read more Political articles, Please Click Here!