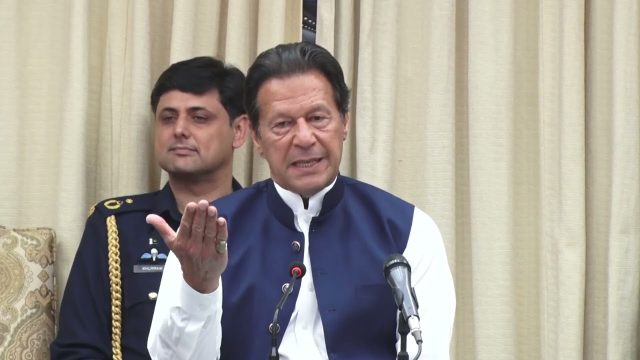 Recent political instability has created a constitutional crisis in Pakistan. In this situation, the trade and industry organizations have called for the immediate implementation of the 'Economic Charter' to avoid economic catastrophe. However, the situation raises Fear of Economic Crisis in Pakistan.
Muhammad Zubair Motiwala, Former President of the Karachi Chamber of Commerce and Industry (KCCI) and chairperson of the Businessmen's Group, said the recent political unrest had shaken the business and industry sectors. The country's economy is already fragile due to the depreciation of the rupee, declining reserves, rising commodity prices, and revenue shortfalls. In this situation, Mr. Motiwala said that the crisis of politics should be solved quickly to save the economy.
In addition, Mr. Motiwala said KCCI has always demanded the government to introduce Center of Excellence (COE) and implement it strictly. Unfortunately, this claim was never considered. The business community is looking forward to Supreme Court ruling of April, KCCI President Mohammad Idris said, adding that the crisis needs to be addressed as soon as possible to control trade and economic risks. He feared that the additional pressure on the rupee, the collapse of the stock market, and the negative attitude of foreign buyers would negatively impact the country's economy.
Ifran Iqbal Sheikh of the Federation of Pakistan Chambers of Commerce and Industry expressed deep concern. He said that no foreign or local investment could be made until the improved political situation. The stock market has fallen, and the dollar exchange rate has crossed 175 rupees. He also said that the Supreme Court should take immediate steps to stabilize the situation in the country.
IIjaz Khokhar, the Pakistan Readymade Garments Manufacturers and Export Association chief organizer, said the situation was destroying our economy, and the pressure was already being felt. The government needs to keep in mind that the GSP Plus agreement with the European Union will expire next year.
Aziz Gahir, secretary of the country's textile exporters' association, said the last three years had been favorable for Pakistan's textile industry due to the government's support and appropriate policies. But analysts fear that unless political instability is removed, economic uncertainty will not subside.
To read more political articles, Please Click Here!