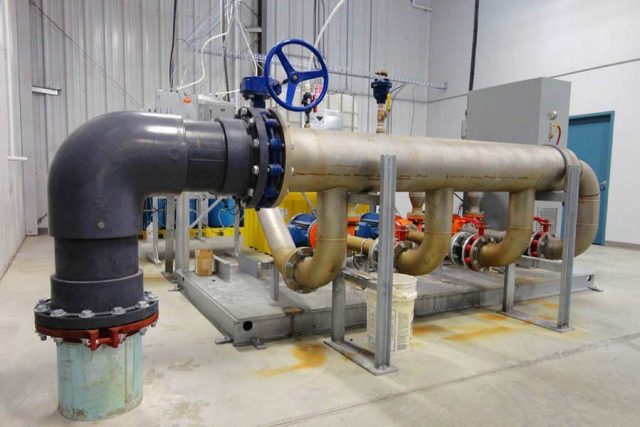 During Ramadan month in Bangladesh, there has been no gas at the FARR Ceramics factory in Hotapara, Gazipur. The factory is completely shut down because of the gas shortage. They had a plan to produce 40,000 pieces of ceramic utensils a day. Unable to do that in the gas crisis, the factory has incurred a loss of Tk 30 lakh each day. The article is about Gas Crisis in Bangladesh.
Irfan Uddin, director of FARR Ceramics Ltd, said, "For the last 4-5 days, I have not been able to get gas at any time of the day or night. Eid is near the door. If we cannot produce at full capacity due to the gas crisis at this time, it will be difficult to pay salaries and allowances to the workers before Eid." Ceramic factories in Gazipur, Mymensingh, Ashulia, Savar, and Narayanganj areas are suffering more from the gas crisis. For the same reason, the production of export-oriented textile and ready-made garment factories has also suffered greatly. As a result, many factories cannot prepare garments and ship them on time.
Traders say imports of liquefied natural gas (LNG) have been declining since last December. Chevron, a US multinational company, began renovations in Bibiana as gas pressure dropped. For three months, there was a gas crisis in different areas of Gazipur, including Maona, Konabari, Savar-Ashulia, Narayanganj, and Manikganj factories. The production of six wells at the Bibiana gas field was halted due to the sudden rise of sand with gas. After that, the gas crisis took a terrible shape.
Narayanganj BC MS Dyeing Factory can dye 60 tons of cloth per day. However, due to the gas crisis in the last 10 to 15 days, their production has been reduced by less than half. Gas is available from 11 pm to 8 am. At this time, it is not possible to dye more than 20-30 tons of cloth. Therefore, the factory has to face huge financial losses every day.
Mohammad Hatem, executive president of BKMEA, said, "We have a target of 2.5 million in garment exports this month. However, we are not getting enough clothes due to the gas crisis. As a result, there are concerns over whether 1.5 million worth of garments can be exported this month." He added that most of the net factories in Narayanganj are suffering from the gas crisis. If they cannot export goods, no factory will be able to pay salaries and allowances before Eid.
The garment is one of the top export products of Bangladesh. The sector has also turned around quite well in COVID Pandemic. At present, there are many orders in the factories. In the first nine months of the current financial year (July-March), garments worth 3,143 crores were exported. This income is 33.61 percent more than the same period in 2021.
BGMEA President Faruque Hassan said that there is no problem with the purchase order of garments. But we are worried about the gas crisis. "Due to the gas crisis, we have already lagged in garment production." Mohammad Ali Khokon, president of BTMA, an association of textile mill owners, said, "Factories have been suffering from the gas crisis for months. We also raised the issue. The situation would not have been so bad if the necessary steps had been taken then."
To read more editorials, Please Click Here!