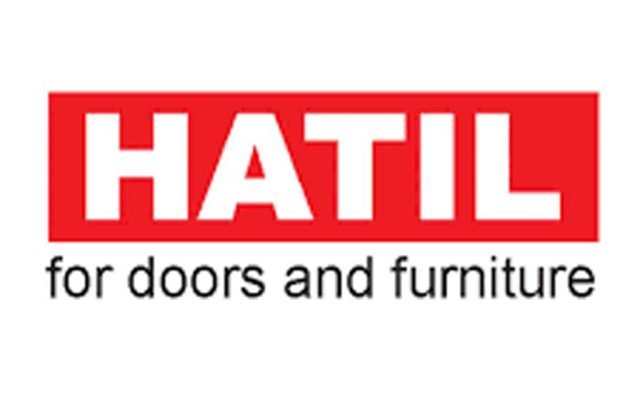 After completing his study, young Selim H Rahman started looking after his father's timber business in Farashganj of old Dhaka. However, it would be wrong to say sitting at the business because his job was to measure wood. While doing this job, he was not having any fun as there was no novelty in it. As time went by he kept thinking about what could be done and what can be done new.
One day an opportunity came when a buyer named Lata Hossain came to Farashganj to buy wood for the door of her home. While having a chat with the buyer, Selim H. Rahman offered to make a door for the buyer. Coincidentally, that buyer made the deal and also advanced Tk 50,000 for the door. With that money, Selim H. Rahman set out to build a door inside his father's factory with great enthusiasm. Later, Ahsan Habib, an employee of his father's business, extended a helping hand.
While making the door, young Selim decided to do the work formally. There was no brand of door in the country then. He borrowed some money from his father and set up a door selling shop in Badda and named it Hatil Doors. His new venture embarked a young man named Khorshed Alam as a salesman. Although Selim sold his first door after 18-19 days, at the very beginning, he was quite anxious about his venture.
In a short time, Selim opened his second sales outlet at Kazipara in Mirpur. As demand continued to rise, he rented a flour mill in Gandaria, Old Dhaka, in 1990 and set up a factory to make doors. After noticing the quality of Hatil's door, some of the buyers started saying, you can also make furniture. These talking cross Selim's mind with the idea of producing furniture which led him producing beds and dining tables.
It was around 1992 when two gentlemen suddenly came from Uttara to ask Selim about taking Hatil's dealership. This instance alone began a new journey for his business and now it has emerged as the well-known name of finest furniture brand in the country.
In the latter year, Hatil started making furniture by renting a 5,000 sq ft factory in Kuril. It lasted there for several years. However, due to the opening of new outlets and increasing demand for furniture, another factory was rented in 2003 at Shampur Industrial City, Old Dhaka. Even then, supply is not being provided as per the demand. Later, Selim rented three or four sheds in Farashganj and surrounding areas.
Hatil has stood well as a brand in those days. All the scattered factories need to be brought together. Selim H Rahman bought his father's 12 bighas of land in Savar's Jirani in installments and started his factory work. Hatil started his journey in the new factory in 2006. At present they have two factories of 65 bighas in total.
Technology touched production
Many of Hatil's furniture is made into small pieces and assembled. Those parts are using high quality instruments at every step. For example, computer controlled instruments are doing everything from cutting wood or boards to making holes or designs. There is a special kind of thick pipe with that device. That pipe is automatically pulling wood or board powder and collecting it outside the factory. With that powder the particle board is made again in their own factory.
Furniture and wood
Although Selim made teak wood furniture in the beginning, Hatil moved away from there thinking of the scarcity of forest in the country. Since 2009, they have been making furniture with imported oak wood instead of teak. Hatil later ventured into producing furniture with oak and beech oak wood, certified by the German-based The Forest Stewardship Council (FSC). The FSC certifies the wood that is produced without harming the environment. Hatil is currently using different types of boards and steel besides FSC certified wood. Even their factory is FSC certified.
Emergence of Hatil
Hatil is not only satisfying customers in the country but it has reached abroad taking the position of the top furniture exporting brand. In the last few years, the brand Hatil has spread to neighboring India, Nepal and Bhutan. Many companies in the country export products. However, most of them produce products in their name according to the needs of the buyer. Hatil is completely different there. They are producing and exporting their own brand of furniture. Hatil is accompanied by his four younger brothers along with Chairman and Managing Director Selim H Rahman. The directors are Mahfuzur Rahman, Mizanur Rahman, Mashiur Rahman and Shafiqur Rahman.
Talking about the birth of Hatil furniture, Selim said, "My father has always done business honestly. That's what we five brothers are doing now." He added, "We have always tried to give what we told buyers. I never promised to make furniture with this wood. If there is a problem after buying the product, I have tried to solve it. I did not end the responsibility by selling. When a customer is satisfied with our product or service after sales, they appreciate handing over to another. That's how we got to where we are today. "
Selim said, 'We always want to change ourselves to keep pace with the times. For that I have visited many countries of the world and seen modern factories. Where there is no opportunity, we have seen the nuances of buyer sej. This will improve the quality of the product as well as reduce the cost.
Regarding the working environment of the factory, the chairman of Hatil said, "There is a lot of talk about the compliance or improved working environment of the garment industry." However, the issue of compliance in the furniture industry did not come that way. Even then, we felt the need to provide a better environment for Hatil's staff. We tried to do it from the heart, not under any pressure from the buyers. '
Hatil in Abroad
Hatil was the first to export furniture eight years ago. In 2013, the company set up a sales center in Australia holding the hand of a Bangladeshi expatriate. That same year, they began exporting to the Middle East under a contract with US furniture brand Paul Roberts. The following year, Hatil became a sales center in Canada. Hatil went to Bhutan in 2016 and to Nepal the following year. They started their journey in India in 2016 as a brand in the franchise model. Hatil currently has 16 outlets in different states of India.
When asked, Selim said, "Once upon a time, our country used to import a lot of furniture from China. If the Chinese can, why can't we? We have prepared from that thought. At present we want to be known abroad as a Bangladeshi brand. '
Asked which way Hatil would walk in the future, Selim H. Rahman said, "We are carrying furniture. I want to stay with the furniture in the future. We dream that everyone will have a hatil in their house. I don't know when I will be able to. But trying. To reach everyone's home, we have started producing quality and modern design products at comparatively low prices. '
At present, Hatil has 72 outlets across the country. Outside the country, there are 15 outlets in India and 2 in Bhutan. In both the countries, products are sold under Hatil brand name like in Bangladesh. Hatil has about 3,000 employees and its annual turnover is Tk 400 crore.