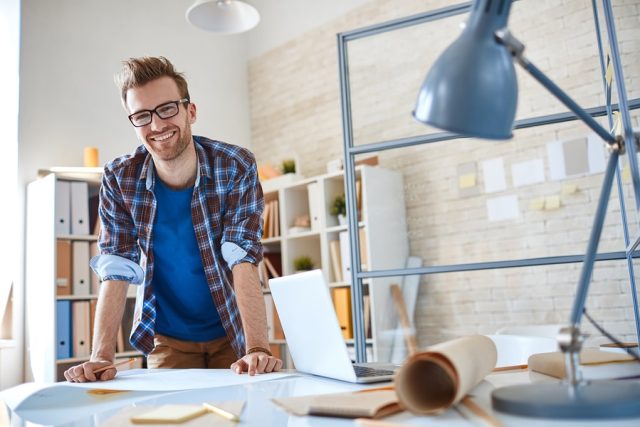 James McBride, an American Writer, said, "First, it is a primary responsibility of organizations to ascertain that employees are satisfied with their jobs through measurements and find out the causes of dissatisfaction when employees are not feeling satisfied." Even Paul Spector stated that tools such as the following help measure some important factors into employees' job satisfaction. 
As to why job satisfaction is essential, the Employee Job Satisfaction and Engagement Report from the Society for Human Resource Management notes four benefits of making sure employees are satisfied with their work.
Increased profits
This is one that any boss or employee would appreciate. Employee satisfaction can increase revenue, lower costs, and have a healthier bottom line.
Higher productivity
Employees who are more content with their jobs, whether they are satisfied with the organizational culture, the rewards they receive, or the recognition they receive, may create more and do it more effectively, regardless of their job titles or salaries.
Lower turnover
Employees are less likely to leave if they are happy in their jobs. It also aids in the recruitment of higher-quality employees, as new hires regard staff retention as a plus.
Loyalty
Employees get satisfied when they believe they have a path to advancement. As a result, people tend to support the organization's mission and objectives because they believe it has their best interests at heart. In addition, employees may inform their friends or family about the organization's good character, which helps spread organizational goodwill.
Factors That Determine An Employee's Level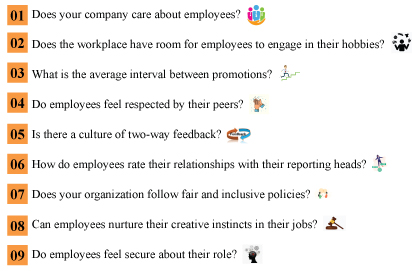 Global Statistics of Job Satisfaction
Todays' employees expect psychological and intrinsic happiness from their jobs in addition to extrinsic fulfillment. Therefore, job happiness is paramount in the workplace for both employees and employers. Also, employees who are satisfied with their occupations have a higher quality of life than those who are not, and firms that keep their employees happy have a variety of good impacts in the workplace.
In this study, we have gathered all of the most recent and essential job satisfaction statistics from around the web to see who is truly satisfied at work, what that implies throughout the world 2021–2022. Here are some key points of job satisfaction statistics:
Over half of full-time employed people are currently looking for a new job with better pay to combat the rising cost of living.
Men report higher overall job satisfaction than women, with men scoring 10% higher satisfaction scores in surveys.
Happy staffs stay with their employers seven times longer than unhappy employees.
The most common reasons for feeling dissatisfied at work are; feeling undervalued and lack of respect from management.
Only 17% of British workers claim to love their job.
Over half of millennials have left a job because they felt the employer's values did not align with their own.
Teacher is voted the world's most rewarding job, and Recruitment Consultant is the world's most stressful job.
1 in 10 UK employees would consider moving to another country to improve their work-life balance.
64% of US employees are unhappy with the amount of paid time-off they receive.
Globally 74% of workers claim to be satisfied with their jobs.
80% of women place high importance on work-life balance; whereas only 62% of men say work-life balance is important to them.
Men are twice as likely to be satisfied with opportunities for promotion and progression available to them.
Women's job satisfaction decreases by 20% as they move from mid-level to senior level in their careers – men's remains constant.
73% of women are unhappy with management opportunities available to females.
According to research, roughly 83 percent of nurses are happy with their decision to pursue nursing as a career. In addition, the Nursing Profession has a Very High Job Satisfaction Rate.
Now let's find out which countries have the most and least satisfied workers and the driving factors behind this.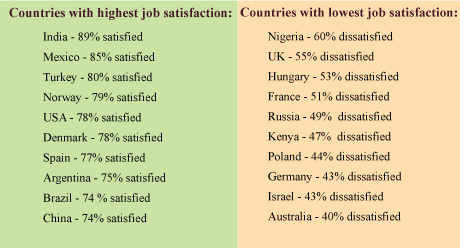 However, job satisfaction amongst 18-25 year old people is the lowest, and this slowly increases with age until the end of the average person's working life.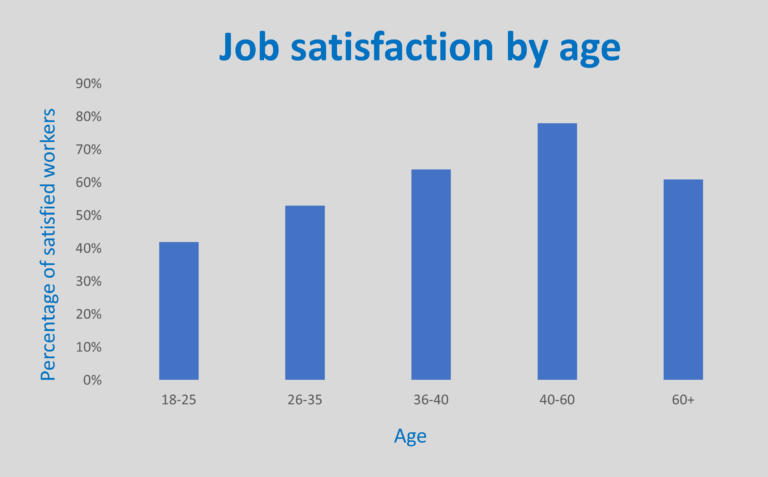 This is most likely since entry-level jobs frequently entail relatively simple tasks, and individuals do not have much power or influence in their early careers. People's contentment grows as they go through their careers and are exposed to increasingly enjoyable work until they lose interest in employment near retirement age.
Job Satisfaction Statistics in Bangladesh
The question may arise: Are Bangladeshi people happy with their salary range? Regarding the issue, Dhaka Tribune reports, "Although various social safety programs are set to be announced for the people, there are no incentives for the middle class in the upcoming 2021-22 fiscal year budget." It is found that middle class and lower-middle-class groups requested the government to widen direct support and employment.
Economists claim people with a fixed income, who work on a monthly salary, who have no extra income outside their salary, live a stressful life and result in unpleasantness with their job. Moreover, they face gender discrimination, bullying, no promotion without reference, etc. Thus, it can be said that employees in Bangladesh are less satisfied due to office politics, less respect, lower management environment, disloyalty, and a price hike of their daily needs. 
Click Here to Read the Part 1 of Job Satisfaction Matters!
The next two parts are coming soon. To get updated, Please Click Here!