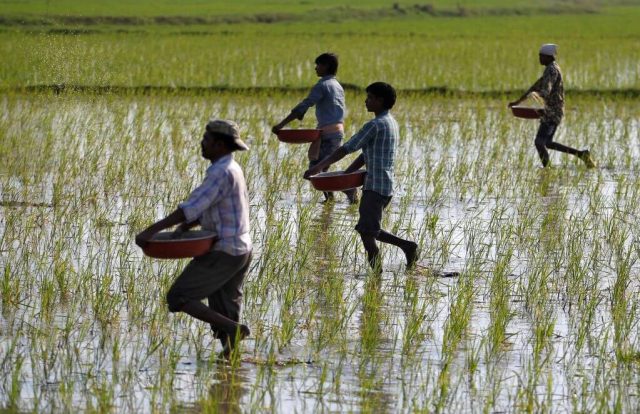 Following the disruption of shipments caused by Russia's invasion of Ukraine, India is increasing fertilizer imports from Canada and Israel to secure sufficient supply for the forthcoming summer sowing season. India is a major importer of fertilizers for its massive agriculture industry, employing roughly 60% of the workforce and contributing 15% of its $2.7 trillion economy. The article is about India Boosts Fertilizer imports From Canada.
"This year, we've planned for the Kharif (summer-sown crop) season. So we'll require roughly 30 million tonnes of fertilizer, and we've made preparations, " said Mansukh Mandaviya, the Minister of Fertilizers.
According to him, India will have sufficient opening stock, accounting for around a quarter of the total fertilizers required for the summer season. With monsoon rains in June, Indian farmers often begin planting rice, cotton, and soybean crops. However, India relies on imports for its entire annual consumption of 4 million to 5 million tonnes of potash, with a third coming from Belarus and Russia.
Belarus is landlocked, exports through Russian and Lithuanian ports. Following Russia's invasion of Ukraine, maritime routes have been shut down, and western sanctions against Moscow, which has termed its actions in Ukraine as a "special military operation," have made trading with Russian and Belarusian firms impossible.
Imports from Canada, Israel, and Jordan have increased for Indian Potash Ltd (IPL). According to multiple reports, it will buy 1.2 million tonnes of Potash from Canada, 600,000 tonnes from Israel, and 300,000 tonnes from Jordan in 2022 to partially replace supply from Russia and Belarus.
IPL is attempting to ensure that "a large number of cargoes" arrive before June to avoid any shortages during the planting season, according to a senior industry executive who declined to be named.
During Mandaviya's travel to Moscow later this month, India was on the verge of completing a three-year fertilizer import agreement with Russia. However, following the invasion of Ukraine, which began on February 24, the visit was postponed. However, according to one of the individuals, India may try to sign the agreement again "when the situation improves."
India has always used rates negotiated with Belarus and Russia as a baseline for purchasing products from other countries. But, according to the reports, Canada has emerged as a price setter for 2022. In 2022, IPL will purchase potash from companies in Canada and Israel for $590 per tonne supplied with six months' credit. IPL did not respond to a request for comment.
India also looks to Russia and Belarus for sophisticated fertilizers that supply many nutrients to crops. In addition, according to the sources, Indian industries are expanding supply from Saudi Arabia and Morocco to make up for any missed nitrogen, phosphate, and potash supplies.
To explore more Articles from Business Cloud, Please Click Here!