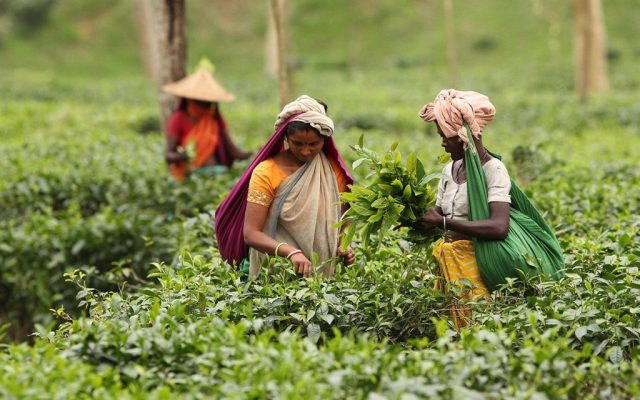 It's encouraging to note that many farmers in the northern region are now content since they can profit from tea farming. Several farmers in the district have chosen to produce tea instead of traditional crops that were not profitable. This daily report tells the story of Imran Ali, a farmer who began growing tea on his 1.7-acre plot of land in 2005. He claims that the decision altered his life forever because he made a Tk 14 lakh profit last year. Ali has now planted tea on 8.5 acres of land after being encouraged by the results. The editorial is about How Profitable Tea Cultivation Is!
Many farmers in the northern region are now pleased since they can profit from tea farming, which is encouraging. Tea is claimed to have been chosen by several farmers in the district over conventional crops that were not viable. The tale of Imran Ali, a farmer who started cultivating tea on his 1.7-acre plot of land in 2005, is told in this daily report. He argues that the decision changed his life for the better because he profited Tk 14 lakh in 2021. After seeing the positive results, Ali decided to plant tea on 8.5 acres.
Panchagarh has already surpassed Chattogram in gross yearly tea production, having started with 455 acres of land in 2002. According to figures from the Bangladesh Tea Board, it is now only second to Sylhet in terms of tea output, accounting for around 15% of the country's record tea production of 96.5 million kg in 2021. Tea was grown on 11,433.9 acres of land in nine registered and 21 unregistered gardens in the northern region last year, boosted by higher and more fertile soils that allowed growers to pluck leaves after a year of planting seedlings, according to records. However, if another 50,000 acres of land can be brought under the covers, the entire area's output capacity will skyrocket.
It is important to note that the decision to begin tea manufacturing in Panchagarh was risky, but it has paid off. Those who pioneered it paved the way for future investors and growers. As a result, Panchagarh tea growers have outperformed those in Chattogram who have been in the business for many more decades in less than two decades. We hope that this trend will continue in the next few days, boosting our economy even more.
To explore more Editorials, Please Click Here!