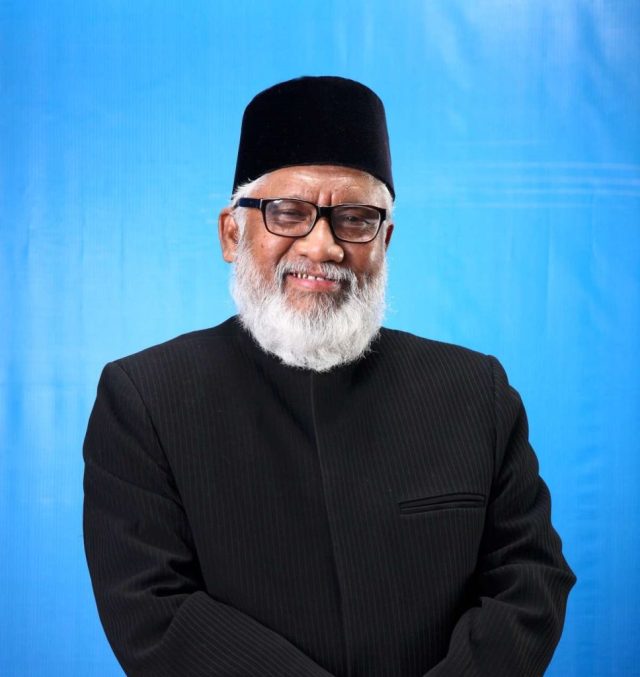 Bangladesh's most significant achievement now is in the economy. In 50 years, the so-called 'bottomless basket' called Bangladesh has become a magic box with full of surprises. Aid-dependent Bangladesh has now become a trade-dependent country. However, the journey was not easy. Our brave entrepreneurs have taken an innovative path with significant risk. Among others who were behind this success were economists, policymakers, and others. These pioneers of economics, path makers, and dreamers have put Bangladesh in a position of dignity in the world for 50 years. Among them, Sufi Mohammed Mizanur Rahman has an outstanding contribution to the game changers of the economy, whose milestone business journey turns into 34 industries. It's a majestic business journey of Sufi Mohammed.
Sufi Mizanur Rahman started his career as a student. Then, he took a job as a clerk in a jute belly company in Narayanganj of Bangladesh with a monthly salary of 100 BDT. From there, he gradually became a bank officer. His monthly salary in the bank was 600 BDT at that time.
After the country became independent, he gave up that lucrative job. Instead, he started the business with 1,463 BDT in hand. Then, he imported car tires from Japan and sold them through an agent for the first time. After that, Sufi Mizanur Rahman did not have to look back. Clothing, food, machinery, powdered milk, oil — whatever he imports, he only finds success.
Although he benefited from the import trade, his dream was huge. In the nineties, he built one factory after another with the profit from the business. Unfortunately, partners have also suffered significant setbacks due to separation. Yet he has started anew alone. After two decades, building one new factory has seen skyrocketing success—Hard work and honesty paid off to him. He started the business about 49 years ago with only 1,463 BDT, now has 34 factories and establishments. The PHP family has 11 sectors, including corrugated iron, float glass, agriculture, fisheries, environmentally friendly shipbreaking factories, textiles, fuel products, and car assemblies.
The PHP family is now leading in many areas. They are now in charge of eco-friendly shipwrecking by tarnishing the image of the shipbreaking industry. It is to mention that it has become top in the country's largest reflective glass industry. The family is also leading a car assembly factory. Their names are in the top two in the corrugated industry.
The International Finance Corporation (IFC), an organization of the World Bank Group, published a report on the private sector in Bangladesh in 2020. The report ranks PHP 11th on the list of 23 leading companies in revenue. According to PHP, the group's annual turnover is now over BDT 6,000 crore.
Despite the increase in business, the name of any PHP company was never on the list of defaulters. He never hesitated to repay the bank money on time. Talking about his own success, he spoke about the 11,000 employees of the PHP family. He thinks everyone is a member of his family. According to him, he left his once-lucrative job in a bank and now employs 11,000 family members.
Sufi Mizanur Rahman's house is in Kanchan village in Narayanganj. His father, Sufi Mohammad Dayem Uddin, had a textile business. Before starting his business in Chittagong, Sufi Mizanur Rahman used to work as a clerk in Jalal Jute Valley Company in Narayanganj in 1984 for 100 BDT per month. He used to study at Tolaram College in Narayanganj.
Then he left Narayanganj for Chittagong with BDT183 to join the 'Junior Clerk' post at the National Bank of Pakistan. He joined the Chittagong Laldighi branch on March 19, 1985. After that, he started doing more work than others. While working, he also did a banking diploma from the Institute of Bankers in Pakistan.
In 1985, the results were published, and he passed with a great result. After passing, he applied for the post of Junior Officer in Eastern Mercantile Bank (now Pubali Bank).
While working, he got married on July 4, 1986. Married in Narayanganj. One month after the marriage, he received an appointment letter from Eastern Mercantile Bank (now Pubali Bank). But the rules of the bank are in jeopardy. At that time, people from one bank could not join another bank. However, officials from the National Bank of Pakistan offered him a chance to join. So he joined the Khatunganj Foreign Trade Division of the present Pubali Bank in Chittagong in September or October 1986. At that time, his monthly salary was BDT 600.
West Pakistanis in trade and commerce also dominated East Pakistan during the Pakistan period. Sufi Mizanur Rahman gave Bengali traders opportunities to import goods at low margins. However, he kept the interest of the bank. For this, he used to review the prices in the world market and the prices in the local market. Once the government of Pakistan instructed to allow importing only if the goods are exported under the export bonus scheme. Sufi Mizan summoned Bengali traders and arranged for debentures to import goods. An investigation was also launched into the opening of unusual debentures the day before the ban. He got the pass. However, Sufi Mizanur Rahman became entirely trusted by the businessmen.
On April 4, 1971, everyone fled from Chittagong city for fear of Pakistanis. Sufi Mizanur Rahman took refuge with Pir Hazrat Shah Sufi Syed Abdus Salam Ichapuri (Rah.) At Nanupur in Fatikchhari. However, on April 10, the Pakistani government announced that there would be no jobs without joining the bank. He joined the bank at the word of the lord of Nanupur. During July-August, piles of goods accumulate in the port. Many Bengali business people have left their businesses and gone to safe-havens. The Pakistani government ordered that the bank would sell them and cash in if the goods were not unloaded at the port.
Mr. Sufi was then working in the Khatunganj Aamir Market branch of the bank. He went to the bank manager with the order. He said that he wanted to keep the goods in the bank's custody. The manager of the bank agreed with his words. In Chittagong, 16 warehouses were rented, and goods were brought from the port. He used to keep the keys of these 16 warehouses around his waist so that no goods would be lost. This was done in secret. The traders think that the bank has sold all their products. After the country's independence, the traders saw that their goods were left in the warehouses. Everyone took Sufi Mizan in their arms and started rejoicing. Sufi Mizanur Rahman became even closer to the businessmen.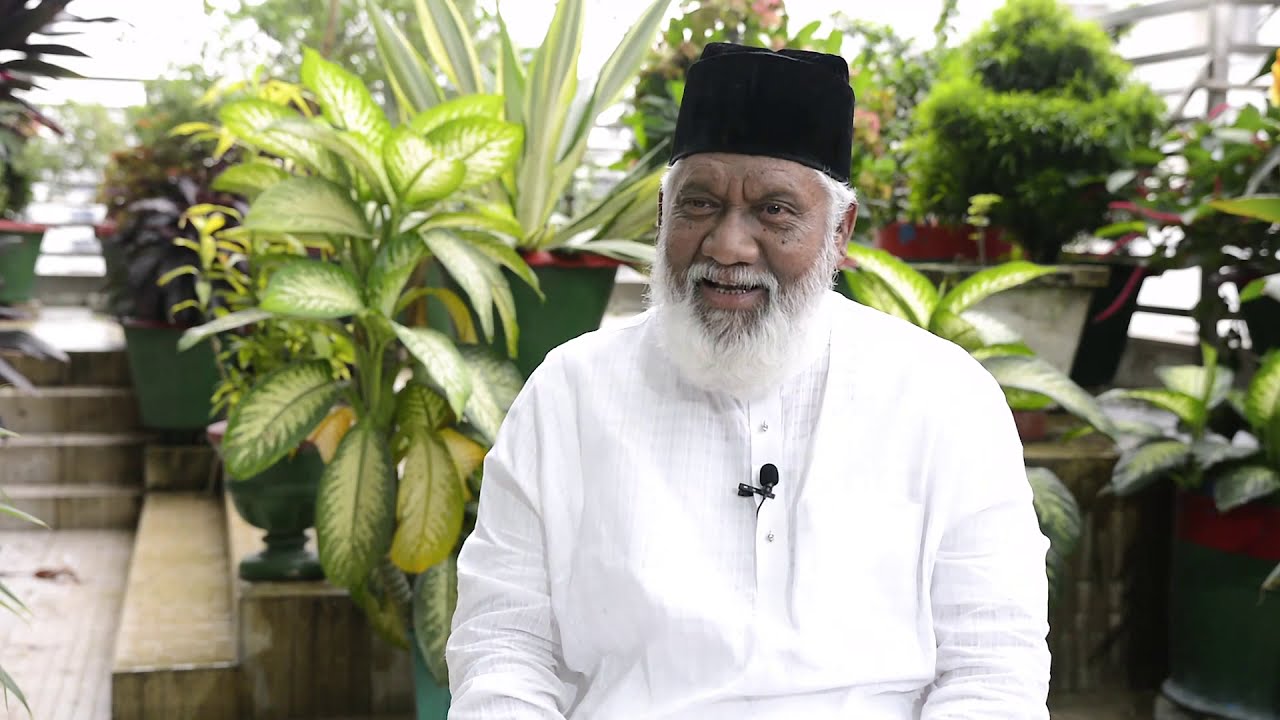 First Business: Tire Import
He gained good experience in foreign trade while doing import-export work in the bank. Relationships are also formed with traders. Before independence, the number of Bengali traders was already low. West Pakistanis also fled after independence. The demand for the product is huge in the market then, the importer is less than that. He knew how to make a profit by importing any product due to working in the bank's foreign branch. Sufi Mizanur Rahman took a bold decision with this experience. He quit his job in the bank. My father's advice was that money will run after you if you know the business. Doing business can wipe away people's tears.
At that time, there was a massive demand for Bridgestone tires in Japan. So he chose tire-tube import as his first business. The problem is that Bridgestone's only agent was Eastern Motors Limited. Under the agreement with Bridgestone, Eastern Motors will not allow any outside trader to import directly. Because, when Sufi Mizanur Rahman was working in the bank, he used to teach three children, including Matiur Rahman (Chairman of Uttara Motors Limited), the son of Nurul Bhuiyan, the founder of Eastern Motors. He had a good relationship with their family. Eastern Motors indirectly allowed imports on the condition that half of the profits be shared. Banks also opened bonds at zero margins. The first business made a good profit by selling tires. He paid the bank money first. Then he started importing one product after another. He imported powdered milk from Germany, Denmark, or Holland, stationery and yarn from China, sugar from Brazil, rice from India, and Myanmar.
After importing, he bought a shop in Moulvibazar of Dhaka with the profit money. Mohammad Rukunuddin Mollah, elder brother and childhood friend of wife Tahmina Rahman, became a partner. Sufi Mizanur Rahman used to buy goods from Chittagong and send them to Moulvibazar in Dhaka. Childhood friends used to sit there and sell.
First factory: Shipwreck
Sufi Mizanur Rahman obeyed the elders very much. They said that employment opportunities have to be created to help people. So he decided to set up a factory with the money from the trade. After a decade of importing and selling goods, much money was in hand. At that time, Bangladeshi entrepreneurs started setting foot in the industry. So he also wrote his name on this list.
He first started a shipbreaking factory with his childhood friend. On the shores of the Bay of Bengal, off the coast of Sitakunda, RM built a shipbreaking factory called Shipbreaking. In 1962, he imported the first 6,000-ton old ship, the Ocean H, for লাখ 600,000. The first imported ship was wrecked, and the profit was seen. Two years later, he also set up a factory for making rods from iron plates in a shipwreck factory. They were named Sino Bangla Re-Rolling Mills. Production capacity of 400 tons per month. This factory also saw a profit at the beginning. Then he got addicted to setting up a factory. In 1984, he started a billet factory called Mongla Engineers. Then he set up corrugated iron, edible oil, and yarn factories one by one. He built these factories mainly in Dhaka. He named the organization RM. The group's name is the name of the partner and the first letter of his own name. In the beginning, all the factories were in Dhaka except the shipwreck. Seeing one factory after another being set up in Dhaka, his wife suggested setting up a factory in Chittagong. According to him, CR Coil Mills set up a corrugated iron factory in Sitakunda, Chittagong, in 1997.
The journey of PHP
The business is growing. At this time, RM Group, which was formed by its own hard work, became divided. At that time, the group had ten factories and two establishments. Mostly in Dhaka. None of the five corrugated iron factories fell. Sufi Mizanur Rahman owned a shipbreaking factory, oxygen factory, and rubber plantation. He formed a separate company on July 22, 1999, named PHP. Not the language of programming, this PHP means happiness, peace, and prosperity. This time he started anew, accompanied by industrial experience.
PHP Galvanizing Industry was the first company named PHP after the launch of the new name. He had to stay in the factory day after day to set up the industry. After that, he started making factories with significant investments, not small ones like before. The PHP Float Glass Industry, the first large reflected glass factory in the country, was set up in 2005 by PHP. In addition to the old corrugated iron factory, a new factory with a production capacity of two and a half lakh tons was set up at Feni. In 2017, PHP added a Malaysian Proton brand car. All three of these PHP products are at the top of the market.
They gave the factory themselves, but they made it profitable by acquiring the sick company. Former President of Chittagong Chamber Morshed Murad Ibrahim's ancestral business was Ibrahim Cotton Mill which is more than half a century old. The loss-making company came into the hands of Sufi Mizanur Rahman and turned into a profitable company.
PHP has also received domestic and international recognition for its hard-working industries. For example, Sufi Mizanur Rahman's own shipbreaking factory has gained international recognition as the first environmentally friendly factory. In 2020, the country received the Maritime Award for this factory. PHP is also known for its eco-friendly corrugated iron. In addition, the industrial family is gradually moving from car assembly to the production of personal use cars in the country.
Corona's push in 2020 also hit the PHP family because the company has lost about BDT 40 crore due to the pandemic. However, the industry family did not lay off a single worker due to Corona. Sufi Mizanur Rahman then announced that no one would be cut off in Corona. Even he gave 12 bonuses to the workers. Before the end of the month, he paid the salary and allowance.
In 2009, S Alam, KDS, PHP, and ABC Group of Chittagong jointly took the initiative to build a primary steel plant at the cost of Tk 2,600 crore. Caps (BD) Limited is a joint venture company registered. A decade later, when the initiative failed, he took the initiative of the primary steel factory alone. As a result, building an essential steel plant (making HR coils) on 500 acres of land in the Bangabandhu Economic Zone is underway.
Mr. Sufi Mizanur Rahman said, "there is no primary steel factory in Bangladesh. I want to make my dream true. Mirsharai factory will be the proud institution of the country one day."
It is to mention that Sufi Mizanur Rahman has received many awards and business success. In 2020, he became the second industrialist of Bangladesh to receive the Ekushey Padak. Even at the age of 6, he worked hard. He believes that success is inevitable if hard work is there, faith in the Creator, and concentration on work. He said ordinary people work eight hours a day. But, if you want to be extraordinary, you have to work 16 hours. Otherwise, success will not be seen.
Sufi Mizanur Rahman has seven sons and one daughter. After studying abroad, he came to the country and took the helm of the institutions built by his seven sons. They are also taking the PHP family, built on their father's hard work, forward.
To read more about entrepreneur's stories, Click here..