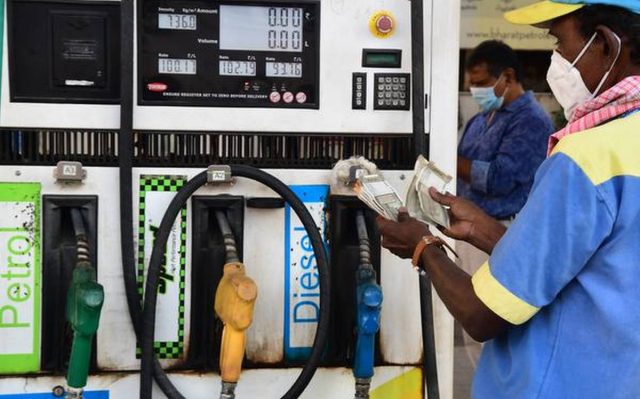 In Delhi, the price of petrol is Rs 95.41 a litre, while diesel is Rs 86.67. According to the Indian Oil Corporation's website, petrol costs Rs 109.98 in Mumbai, while diesel costs Rs 94.14. The article is about Petrol And Diesel Prices in India Increased Terribly.
Despite global crude oil prices breaching the three-digit barrier and reaching multi-year highs amid the Russia-Ukraine crisis, India's fuel costs have remained unchanged for almost four months. The prices in major cities were last updated on November 4, 2021, when the federal government reduced excise duty on two important fuels to bring retail rates down from historical highs and asked state governments to reduce gasoline VAT. Following that, other states cut the VAT on automobile gasoline.
In India, fuel and diesel prices vary from state to state due to local taxes (VAT) and freight expenses. Apart from that, motor fuels are subject to an excise levy imposed by the federal government. Daily, oil marketing organizations (OMCs) modify petrol and diesel rates based on the average price of benchmark fuel in the worldwide market and foreign exchange rates over the last 15 days.
The prospect of movement on Ukraine caused oil prices to give up some of their recent gains, even as discussions with supplier Iran appeared to be deadlocked. According to the source, Brent was last quoted $2.13 down at $110.54, while US crude was $2.46 lower at $106.84.
Here is the list of what Indians are paying for a litre of petrol and diesel on March 14, 2022: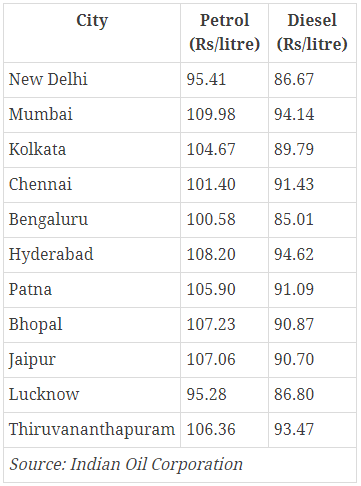 To read more articles from Finance, Please Click Here!