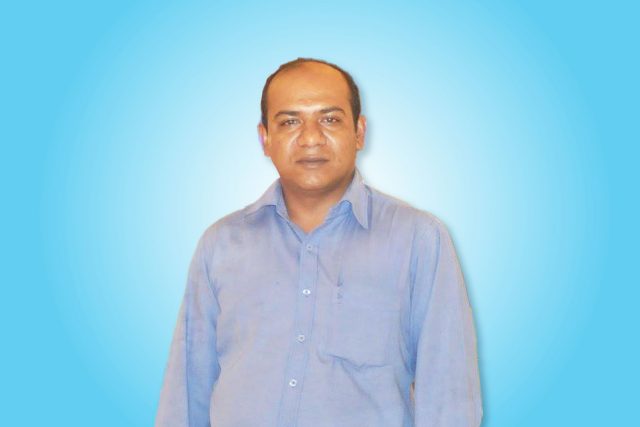 Muhammad Amanullah Aman
Country Director
Solidar Suisse, Bangladesh
Solidar Suisse is a Swiss development organization with projects in Africa, Asia, Latin America, and Southeastern Europe. Together with our local partners, we fight for decent work, social justice, participation in democratic processes, and against extreme inequality. Behind the scene, a thousand individuals are providing their efforts by heart and soul. Mr. Muhammad Amanaullah Aman, Country Director of Solidar Suisse, Bangladesh, is one of them.
He is a development and humanitarian professional with 14 years of experience, eight years in post-conflict, humanitarian, early-recovery, and development environments in Africa, the Middle East, and Asia. In addition, he has extensive knowledge of the international humanitarian and development system and how local solutions can play a crucial role in solving challenges. His experience in management, operation, and finance are coupled with his direct and significant experience in results-based management, business process re-engineering, and strategic planning.
Let's learn his glorious journey: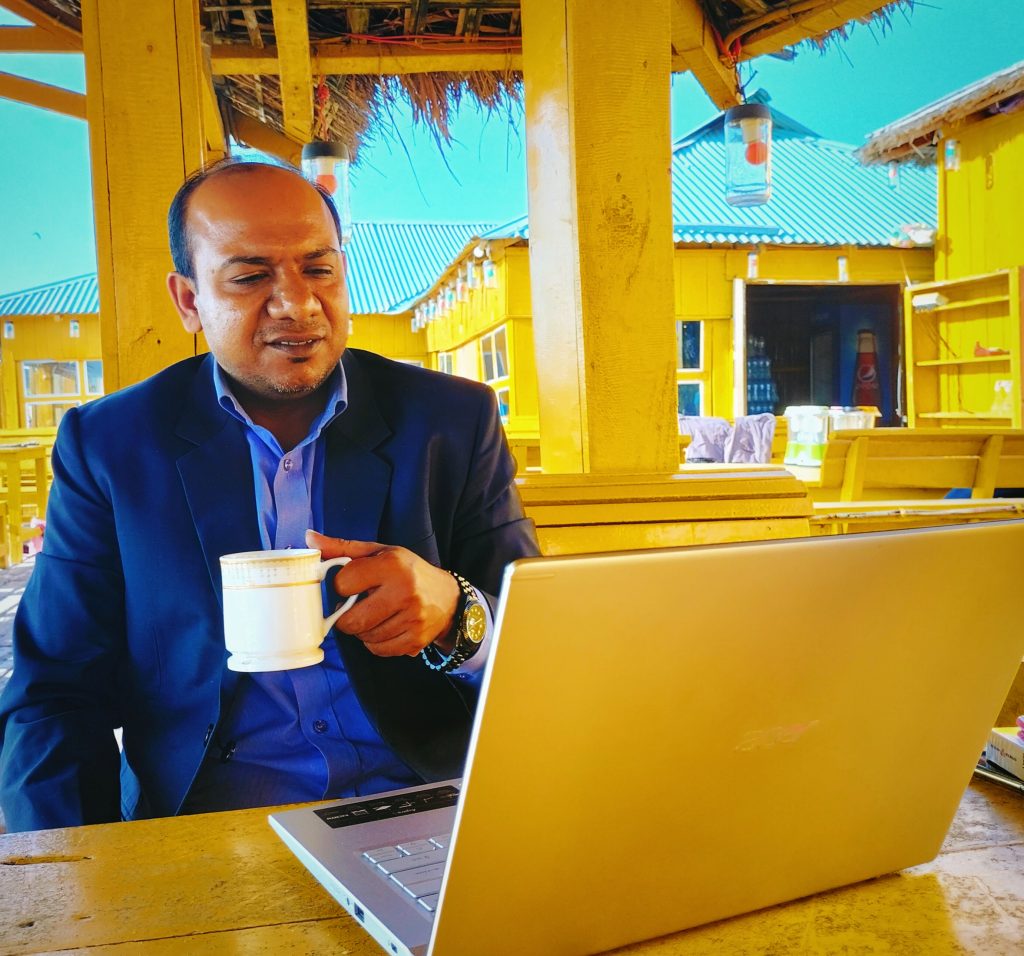 The InCAP: Mr. Muhammad Amanullah Aman, we are really keen to hear about your professional journeys.
Muhammad Amanullah Aman: I always thought of building my career in the humanitarian and development arena when I started my bachelor's at Bangladesh Agricultural University. I have completed my B.Sc ( AH) from BAU and MBA from IBA. I came from a middle-class family where respect and perseverance were always key.
With time, I have learned that helping others is the only thing that will show us the right path in life. This may be why I am always passionate about working in the world's most challenging crisis. It helps me never look back on life and keep fires on bally to take life risks to work in the world's most hard-to-reach areas like Afghanistan, South Sudan, Iran, and Ethiopia.
I am a humanitarian professional with 15 years of experience, eight years in post-conflict, humanitarian, early-recovery, and development environments in Africa, the Middle East, and Asia. I have extensive knowledge of the international humanitarian and development system and how local solutions can play a crucial role in solving challenges. My experience in management, operation, and finance is coupled with my direct and significant experience in results-based management, business process re-engineering, and strategic planning. Over the last decades worked in Ethiopia, Iran, Sierra Leone, Afghanistan, Timor-Leste, Indonesia, Nepal, South Sudan, Uganda, Bangladesh.
Would you please give us an overview of your company, such as your team size, business model, and others you want to mention?
Solidar Suisse is a Swiss non-profit organization that commits to proffer decent work and democratic participation and implements humanitarian actions. Solidar Suisse was founded by the Swiss Federation of Trade Unions and the Social Democratic Party as Swiss Labour Assistance in 1936.
We are a partner of Alliance Sud, the Swiss alliance of the largest NGOs active in International Cooperation, and a member of SOLIDAR, a European network of more than 60 Civil Society Organizations (CSOs) working to advance social justice in Europe and worldwide, and other networks and alliances.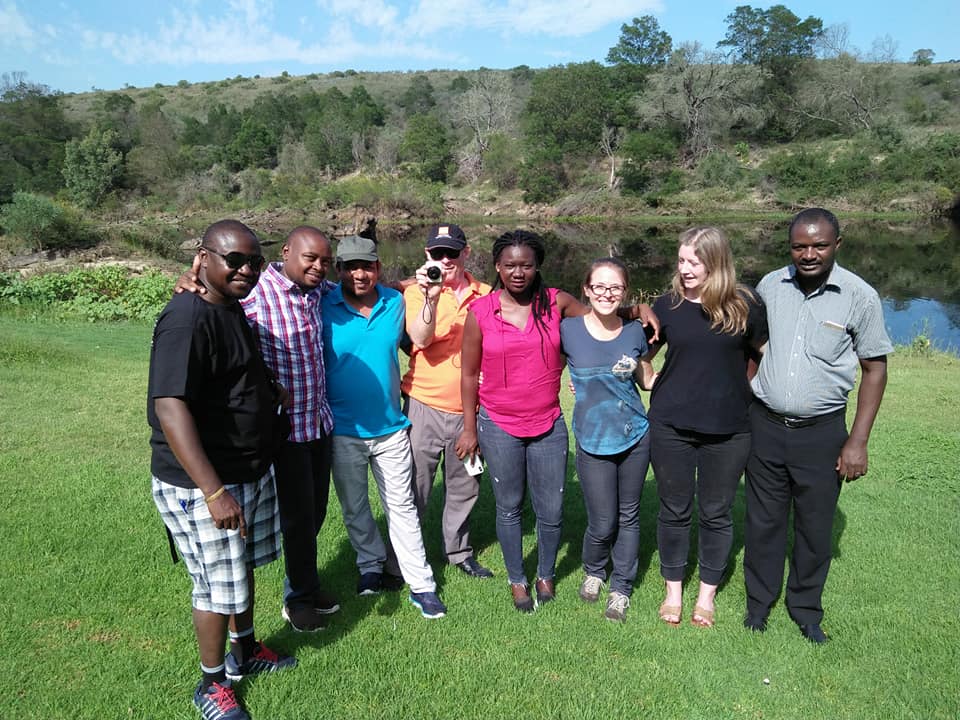 Solidar Suisse delivery:
We provide Humanitarian Assistance through emergency relief, rehabilitation/reconstruction, and prevention & preparedness.
We enable vocational training through employment prospects for young people, providing access to the local market as well as through projects for vocational training.
We promote Women's Rights by tackling violence and limited autonomy, as well as ensuring participation to achieve equal opportunities.
We promote decent work.
We fight against modern slavery and child slavery.
We are into pro-democracy, pro-social justice, as well as pro-climate justice.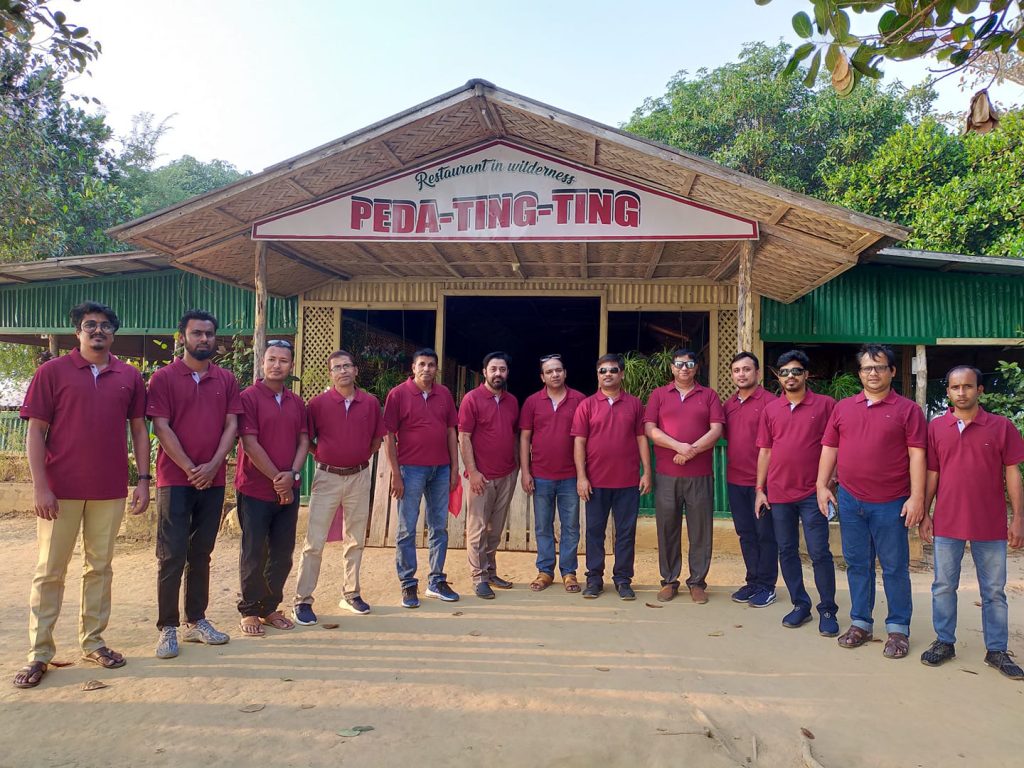 Achievements in Bangladesh since 2017:
100 '798 beneficiaries (67' 200 individuals from host communities and 33 '598 Rohingya refugees) living in Cox's Bazar were reached with NFIs, shelter, WASH, livelihood, DRR, including Covid measures, Cash distribution etc.
Under our decent work program in the tannery and leather sector in the Dhaka region, Solidar Suisse reached 7'800 informal and marginalized workers with NFIs, PPEs, telemedicine, counseling, and information services.
How do you keep your team members keen and motivated?
I usually inspire and encourage my team by ensuring they realize what they're operating toward and make employees aware of the organization's vision and our desires for the near destiny. I sell teamwork that enhances productivity, making employees feel less remote and facilitating them to feel more valued with their duties.
What new trends do you want to adopt in your organization?
Our surroundings greatly impact our productivity, contentment, and creativity. Healthful and satisfied employees are more likely to experience simulated engagement. They need just as much interest and assistance from our side to create a healthy work environment for them, too (even supposing their workplace is at home). To motivate and inspire the team to gain outstanding outcomes, we ought to offer the employees possibilities for growth and improvement. Cognizance on coaching the team transferable abilities they may use in different positions and inspire them to set themselves studying dreams.
A micromanaging boss can quickly stifle creativity; by giving the employees area and autonomy, we show that we accept as true with them the get the work finished in their own way. In addition, this will encourage individuals to find greater green or streamlined methods of finishing responsibilities or to discover gaps in their skillset or the branch as they work.
Organizational/Approach Level:
Nexus approach: In this prolonged Rohingya Refugee setting, responsibility-sharing for refugees is essential, and at this juncture, there are two paths forward. Either the response continues its current ad-hoc approach, with shrinking operational space and an erosion of trust between all stakeholders. Or adopting an inclusive approach that can improve the lives of refugees and host communities now and into the future. Considering the small size of Solidar Suisse and its specific expertise and agenda, there is significant potential to increase the effectiveness of our response by merging our humanitarian and developmental programming in the field of crisis response, disaster preparedness, and economic and civic empowerment.
Investment to strengthen Social Cohesion: Social cohesion remains a critical—under-addressed—area of programming by cooperation actors. Different assessment findings in Cox's Bazar reveal tensions between refugees and the host community regarding access to land and the labor market and the impact of refugee settlements on the local environment.
Self-reliance initiative instead of aid/relief services: Solidar Suisse can facilitate market-based training, particularly targeting youth and certifying the diverse range of personnel in the tourism and hospitality sector that the employers will accredit. In addition, Solidar Suisse can strengthen its partner capacity to implement programs linked to a durable solution.
Strengthen local partnership: Solidar Suisse will continue working with partners and put additional efforts into building their capacity. In addition, Solidar Suisse will support partners in implementing cost-effective and innovative interventions and generate evidence.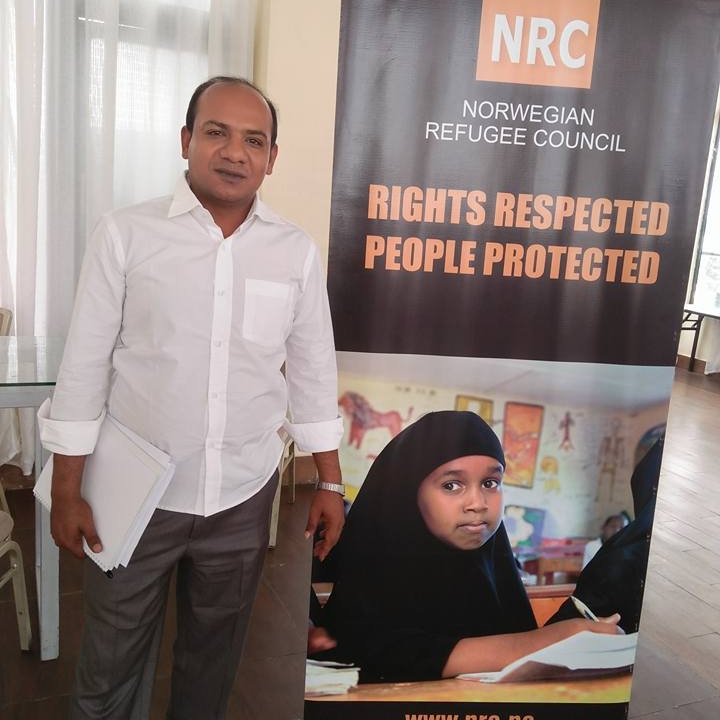 Mr. Aman, Solidar Suisse claims a 70-year commitment to decent working conditions, democratic participation, and improvement of living conditions in the poorest countries. From your role, what's your take on it?
Increased civic engagement is an intrinsic part of the solution for further progress toward the realization of SDGs. However, even when the government takes measures to improve governance, these do not always translate into actions on the ground owing to capacity constraints, weak incentives, design faults, or weak feedback loops between the government and the public.
As Country Head, my main role is to provide Civil Society Organisations (CSOs) with funds and capacities to align visions, increase outreach, and collaborate for maximum social impact in the field of human rights, women empowerment, the rule of law, and democratic governance in line with SDG 16 and SDG 5. In the context of shrinking civic space, the Solidar will provide a forum for a collective voice in dialogue with the Government of Bangladesh. The general shift from aid to trade among Bangladesh's development partners has decreased funding for human rights-centered organizations.
Solidar will mainly support local and national CSOs (grassroots NGOs, human rights defenders, think tanks, research institutions, advocacy networks, media, and private sector actors). It focuses on women, children, youth, minority groups, climate justice, and human rights; promotes knowledge and innovation for the achievement of the SDGs, or that engages in evidence-based policy dialogue to hold public institutions accountable. Special support continues to grassroots organizations working directly to reach the most marginalized and furthest left behind but often lack financial or technical capacities.
What does success mean to you, and why do you think that way?
Success is something that depends on individual passion and commitment to family and society. It's absolutely up to the individual because success is unique to all of us, so we have our own definition of success. To me, success means a just and fair world free from discrimination, exploitation, and violence, where people's basic needs are met, and their human rights are fulfilled. My childhood dream is to eliminate social wrongs and create possibilities and prospects for disadvantaged people.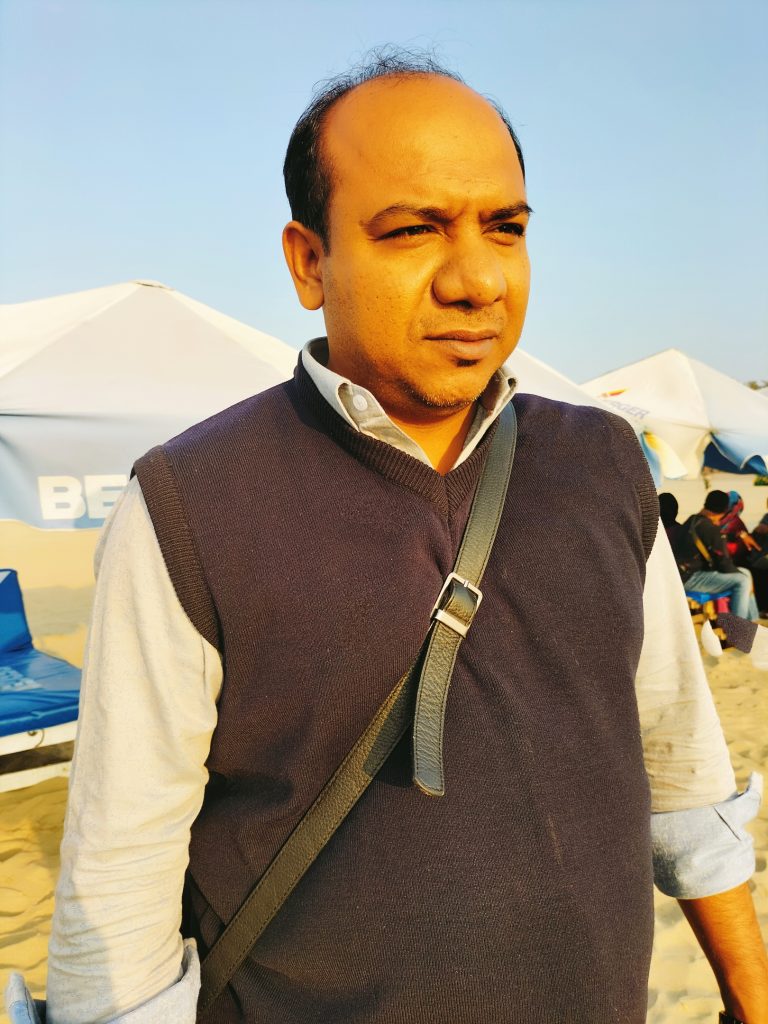 What advice would you give to future candidates who are interested in making their career in your field?
Unless you are passionate and willing to take risks to save others, it is better not to consider being a humanitarian worker.
Mr. Aman, what do you want to say to our readers?
Be Solidar, and be active to eliminate social wrongs.
To read more Icon's stories, Please Click Here!