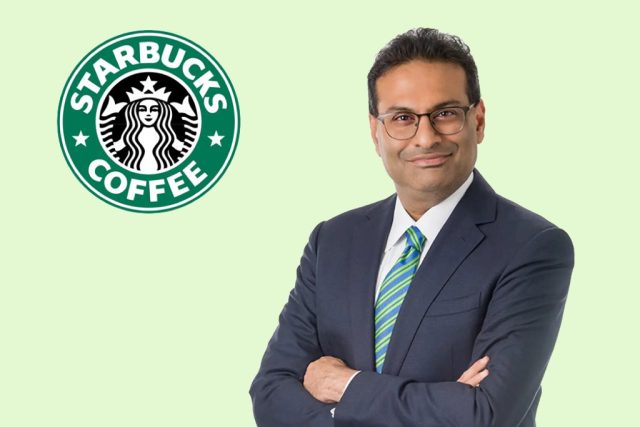 Indian origin Laxman Narasimhan is joining Starbucks as Chief Executive Officer (CEO). He will assume the new responsibility from October 1, 2022. Mr. Laxman will reportedly join after Starbucks moves from London to Seattle. So, the article contains Starbucks Named Indian-origin Laxman Narasimhan As New CEO.
It said that Mr. Laxman will work with Starbucks interim CEO Howard Schultz until April 1, 2023. After that, the coffee giant will be managed under his leadership. Mr. Howard Schultz said Lakshman Narasimhan is experienced in leading the company in emerging markets and growth. He believes that he can be a partner in Starbucks' commitment to consumers.
Mr. Laxman, 55, was the last CEO of UK-based healthcare products firm Reckitt Benckiser. He announced to leave the racket on September 1, 2022, to everyone's surprise. After this, the shares of the company fell by 5 percent. Earlier, Mr. Narasimhan led PepsiCo in various positions. He served as CEO of the company's Latin America, Europe, and Sub-Saharan Africa regions.
To read more Business news, Please Click Here!