Abul Khair is one of the leading industrial groups in Bangladesh. The late Abul Khair planted the seeds of this industrial group's business through a small shop. Later it reached a unique height of success through the hands of his successors. This time, the story is about Abul Khair, the founder of Abul Khair Group.
A young man came to Chittagong from Noakhali almost empty-handed in 1948, hoping for a change of fortune. He made his living in a grocery store in Pahartali Bazar. Later he gave himself a shop there. He set up a Bidi Factory in that area with the profit of that shop. He started hand-made Bidi with two workers. Later, he expanded his bidi factory beyond Chittagong to Feni, Noakhali, and Comilla. Thus the business began to grow gradually. Apart from the bidi factory, he set up a brick kiln and lungi factory. Also, he invested in cinema halls. He also started trading in goods.
Furthermore, he also bought land to build an industry. However, he died on February 4, 1969, at the age of 49, just before the start of the prominent industry. He is none other than the owner Abul Khair.
The prominent person is Abul Khair, who had sown the seeds of entrepreneurship for his heirs before his death. His children have worked hard to take it to the country's leading industrial group. The International Finance Corporation (IFC), an organization of the World Bank Group, published a report on the private sector in Bangladesh in 2020. The report lists 23 companies that are leading in terms of revenue. Abul Khair's group is number one on that list. That time, Mr. Abul Khair Group topped the list with a high revenue of $ 1.60 billion or about Tk 145 billion (Tk 14,500 crores) annually. Its current revenue exceeds this figure. Although now, the group's annual income is much higher.
Mr. Abul Khair Group is currently leading in many sectors of the industry. Giving a few examples might make the point clear because the Shah Cement Brand has a big number of shares in the country's cement industry. However the company leads the Corrugated iron sheet market that comes in second in the steel rod market with its AKS Brand. Its' Stella sanitary ware has become the market leader in hardly any time. The group tops many food products, including Marks brand powdered milk. Their tea brand Ceylon currently ranks second in the market.
Journey From A Shopkeeper To Owner:
Abul Khair is one of the three children of Serajul Haque of Nateshwar village in Begumganj, Noakhali. He was born in 1929 during British rule. He studied in the village school. He came to Pahartali in Chittagong holding the hand of a well-known village person while he was in ninth grade to restore the well-being of his family. That was in 1947. There Mr. Gaffar took a job in a grocery store. At the end of the month, he would leave some money for expenses and send the rest to home. After a few hours of working, Abul Khair dreamed of starting his shop. He told that to his father, Shirajul Haque. The father sold the land and gave some money to the son to fulfill his son's expectations. So Abul Khair set up a shop in Pahartali Bazar in 1950-51 with the money given by his father and his own savings. That time, a hajj camp was built in Pahartali. Locals from the center went to Saudi Arabia from Chittagong port by ship to perform hajj. Meanwhile, as the hajis came, Abul Khair made a decent profit in two years. But he had bigger dreams that haunted him every time.
Beginning With Bidi Factory:
In the fifties, there were jute, bidi industries, brick kilns, and handloom weaving factories all over the country. He started making bidis in Pahartali Bazar in 1953 with two workers with the shop's profit. He used to sell that Bidi again. They were named 'No. 42' Abul Bidi. The business grew and expanded. He created bidi factories in Feni, and from Haragach of Rangpur, Abul Khair bought tobacco leaves. Later, he also set up a processing plant there.
He also started a brick kiln business before expanding his bidi factory. In 1984, he bought land in the Madambibir Hat area of ​​Sitakunda and built a brickfield. After two or three years, he closed the brick kiln and bought 45 acres of land from a chicken farm in Khulshi. It was in operation till 2006.
Apart from building industries, Abul Khair also became involved in import trade. In 1975, non-Bengalis dominated the import trade in Chittagong. Bengalis used to work in non-Bengali agencies. The Bangalis worked at the agencies of the non-Bengalis. At that instant, Abul Khair opened a company on Jail Road near Khatunganj and started an import business. Traders required licenses from Karachi to import goods. Gradually Abul Khair became involved in importing steel sheets, cement, coconut oil, powdered milk, and cigarette paper. Yet the group's import trade is conducted from this old building.
In 1986, he started a lungi factory near Pahartali Bazar. It was named Shishmahal. The brand, Shishmahal lungi was trendy at that time. However, due to a lack of yarn, the lungi factory was closed in 1983. However, he did not leave the factory space. So the Bidi factory expanded in that place.
After the country's independence in 1974, Abul Khair invested in a cinema hall, "Rup Bharati" in Chowmuhani of Noakhali in 1974. It remained open until 2003. Then, the family decided to wrap up their entertainment business when his youngest son Shah Rafiqul Islam Titu died.
Abul Khair developed diabetes early in life at a young age, but nothing did not stop him from going forward. He applied for a textile factory in Sagarika, Chittagong. At that time, the process of privatization started in the country. As a result, entrepreneurs began to set foot in the industrial sector. However, Abul Khair died on February 4, 1989, at the age of 49, before his dream of setting up a large-scale industry came true. At that time, he was in the business of trading in four bidi factories, a brick kiln, a cinema hall, and a jail road. He also left the land for building industries.
The Struggle Was Real:
While Abul Khair died, his eldest son Abul Kashem was a first-year student at Chittagong University. That is why Abul Khair's wife, Mashuda Begum, was at a loss about the future of business. On the one hand, he had to keep the business alive; on the other hand, he was responsible for educating eight children. All in all, he faced a difficult test. In this situation, the eldest son Abul Kashem became involved in business besides studying. From a housewife, Mashuda Begum took charge as the organization's chairman. Gaziul Haque, the company's general manager, and Abul Hossain, the younger brother of Abul Khair, stood by the family in their struggle to keep the business afloat.
After a few years, the successors passed the test of survival of the industry and business left by Abul Khair. Then he started expanding his business. At that time, state-owned factories were being left to the private sector. In the second phase of privatization in the country, in 1983, the BalagamWala Vegetable Products Factory of Nasirabad Industrial Area of ​​Bangladesh Sugar and Food Industries Corporation came under their ownership.
Achieving The Success:
Bidi factories had changed Abul Khair's fate drastically. Later, another success was at his door and it was the Balagamwala Vegetable Products Factory. There, the factory produced soybean oil, mustard oil, and ghee. At the factory, raw materials were imported, and those were refined.
For the moment, the elder son Abul Kashem gained adequate experience in the business. As there were few edible oil factories in Chattogram run Abul Kashem, from its the company had made a good profit for a decade. Afterwards, Abul Hashem, the second son of Abul Khair, also got involved in the family business. And Other brothers Abu Syed Chowdhury, Shah Shafiqul Islam, and Shah Rafiqul Islam followed suit. With the struggles and efforts of their previous company and new companies, Abul Khair Group expanded gradually.
Apart from this, the sons focused on building new industries with profits from their investment. By following their father's path, these sons, too, had a strong desire to make industries successful. It is to mention that they acquired a corrugated iron sheet factory in Feni's Mahipal from Illias Brothers in 1993. One year later, Abul Khair Group owned the GMG Steel Limited from Bangladesh Steel and Engineering Corporation in Nasirabad. They set up condensed milk and powdered milk processing factories there. It was set up in ​​Sitakunda in 1997 at Madam Bibi Haat area. After Bidi production, the company started manufacturing cigarettes in 1998.
Transforming to Big Industry:
Abul Khair's little business turned to heavy industry in 1993 with corrugated iron sheets. From the beginning, they had increased investment in corrugated iron sheets and expanded the factory. "Goru Marka Dheu Tin " — a local brand, became the market leader in Bangladesh. The conglomerate ventured into the cement industry in 2002. They invested in a cement factory in Munshiganj. When they installed the world's largest vertical roller mill (VRM) in 2018 with technical help from FLSmidth of Denmark, they received recognition by the Guinness World Records.Also, in 2004, Abul Khair Group got involved in the tea leaves business. The brand became popular in Bangladesh, named Seylon Tea brand which quickly grabbed the second largest market share in the country. Following this, the company invested in a steel rod manufacturing factory in Sitakunda from 2009. For the first time in the history of Bangladesh, they started manufacturing steel rods with the electric arc furnace (EAF) method by following international standards. With manufacturing at least 1.2 million (12 lakh) tons of steel rod annually, Abul Khair Group's AKS brand is the second-largest brand in the country's steel rod market. The conglomerate also invested in the ceramics marketplace in 2011. The achievements of Abul Khair set up a match factory in the old corrugated iron sheet factory in Feni's Mahipal. The company also has a big investment in road freight and operating its vessels on the sea and in the riverways.
From Zero to the Peak:
After his death, Abul Khair's offspring took responsibility for the company. Abul Kashem, his eldest son is a group chairman now, and his second son Abul Hashem is a managing director of the group, third son Abu Syed Chowdhury group is deputy managing director, and lastly, his fourth son, named, Shah Shafiqul Islam is group director of the industry. When they took all the responsibilities, they were students of University of Chittagong. In short, they were too young to be involved in the business, because of their father's death. No matter what, they have become successful at their business through their hard work, dignity and proactiveness.
Now, Abul Khair Group is increasing employment rent because they have the opportunity to develop, so they created jobs for 50,000 people and the conglomerate paid around Tk 65.21 billion (6,521 crores) in fiscal taxes, 2.5 percent of the government's total revenue from customs duty, value-added tax, and also income tax. However, this company also stood by people during the coronavirus pandemic at any cost. They quickly arranged 17 oxygen banks for Covid-29 patients amid a growing oxygen crisis in the country and distributed this for free. Abul Khair started social welfare work, established a school in his village.
The property on where Abul Khair built his Lungi and Bidi factories, the head office of Abul Khair Group is now located there. However, the bidi factory of Cumilla has also been expanded, and a cigarette manufacturing factory was set up in 1998. The land where the brickfield stood in Khulshi now houses tea and steel rod warehouses. Along with that, Abul Khair started the import business in 1965; now, his sons have enlarged this along with the other industries. It is to inform that stone import is their just one of the many businesses that they established a ready-mix manufactory to turn this into an industry. How inspiring the successful story is! Long story short, the father had planted the seeds and their sons nurtured plants to grow and now there stands a gigantic tree of success.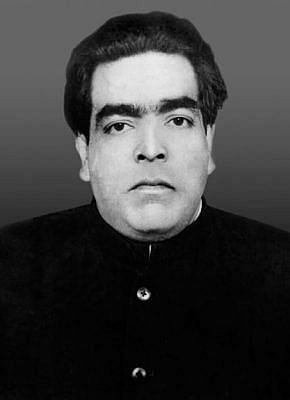 At A Glance
Establisher: Abul Khayer (1929-1978)
Head Office: Pahartoli, Chittagong, Bangladesh.
First Factory: Grocery Store (1950-51)
First Small Factory: Handmade Bidi "42 No. Abul Bidi" (1953)
Founder's Factories: Bidi, BrickKiln, Lungi, Shawl and Trade Business.
First Successful Factory: 'Dheu Tin Factory' (1993)
Current Factories: Dheu Tin Factory, Iron and Steel Factory, Cement Factory, Ceramic and Tobacco Factory.
Product Factories: Tea Leaves, Powder Milk, Condensed Milk, Juice and snacks and Candy Factory.
Tax Paid (2020-2021): 6521 Crore
Annual Revenue: 14,500 Crore