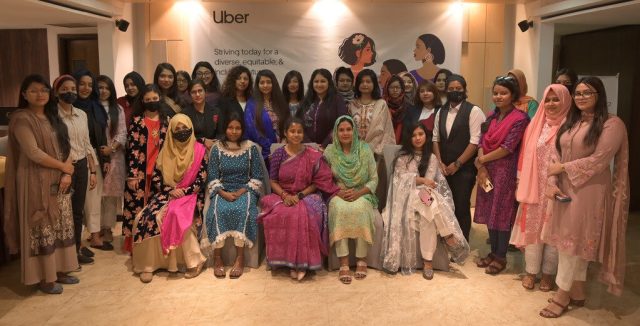 Uber Bangladesh acknowledged the achievements of highly valued female driver-partners on its platform on 6th March 2022, in the run-up to International Women's Day. While hosting an event to honor these female drivers, Uber also highlighted its many incentives to encourage more women to join its platform to earn a decent livelihood while beginning their entrepreneurial adventure. The article contains Uber Offered Incentives To Encourage Women.
Nishat Majumdar, the first Bangladeshi woman to summit Mount Everest, was a special guest at the program. Leuza Akter Kristy and Rabeya Roji Akter, two of Uber's top female driver-partners, were also there as special guests.
Many of the female driver-partners in attendance told their personal stories about overcoming cultural preconceptions to drive for Uber and how it has changed their lives. As a result, Uber is committed to increasing the number of female drivers on its network and offering financial incentives. Following this, any female driver-partner who joins the platform to drive a car or a bike receives a bonus.
A referral incentive is given in addition to the joining bonus when a male or female driver-partner asks a female driver-partner to join the platform. Both the referrer and the referee receive a referral incentive. A weekly cash bonus is also offered to ensure that female driver-partners have a consistent income. A special 24/7 helpline for female driver-partners is also available in addition to these incentives to provide proper hand-holding support.
Md. Ali Armanur Rahman, Uber's region leader for East India and Bangladesh, reaffirmed the company's commitment to empowering women, saying, "We are extremely proud of all the female driver-partners on our platform who continue to break many biases every day, with every ride they take." He also added, "After hearing their experiences, I'm feeling very inspired today. We are at their disposal, and we intend to continue to provide meaningful earning possibilities for more women drivers, paving the way for their empowerment."
To read more article from Business Cloud, Please Click Here!