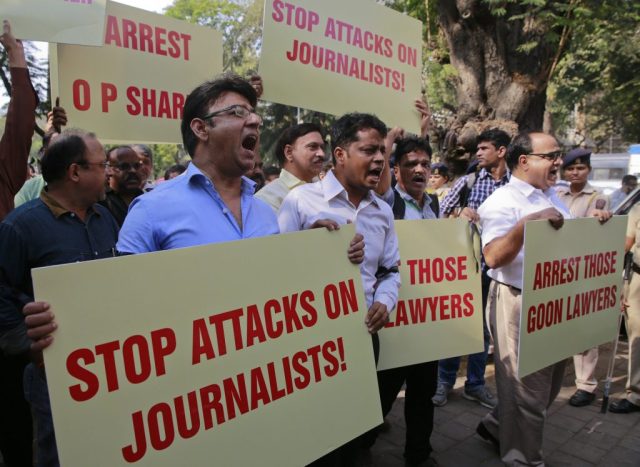 Pakistani police have apprehended a "key suspect" in the assassination of Pakistani journalist Hasnain Shah. On January 26, 2022, the suspect, Amir Butt, was arrested in an auto shop in Lahore. The question may arise now, who killed pakistani journalist?
Regarding the matter, the Committee to Protect Journalists (CPJ) said on January 25, 2022, that Pakistani authorities must conduct a prompt and comprehensive investigation into the assassination of journalist Hasnain Shah and bring the culprits to justice.
According to various news sources, Shah, a top crime reporter of the news channel Capital TV and a council member of the Lahore Press Club, was shot and killed by two unidentified persons on a motorcycle on January 24, 2022. Shah was sitting in his car at a traffic signal outside the press club, a professional journalists' group, when two masked gunmen shot him seven times in the chest before fleeing the scene.
Steven Butler, Asia program coordinator for CPJ in Washington D.C., said, "The Pakistani authorities must do everything possible to bring the criminals to justice and put a stop to Pakistan's appalling record of impunity when it comes to attacks on journalists."
CPJ could not locate any current instances of Shah's work right away. It reached out to Capital TV for comment through phone, email, and social media but did not respond immediately. A further investigation is underway. Several journalist groups in Pakistan subsequently held protests over Shah's death.
Shah's assassination was denounced by Pakistan's Human Rights Commission, which called it "another evidence to the collapsing law-and-order situation and the heightened vulnerability of journalists." The Committee to Protect Journalists asked authorities to "examine the murder of journalist Hasnain Shah as quickly as possible and bring the murderers to justice," calling the death an "outrageous and blatant attack on the press in Pakistan."
Pakistan came in ninth place on CPJ's Global Impunity Index for 2021, highlighting countries where journalists are murdered and their perpetrators walk free.
To read more article about Politics, Please Click Here!