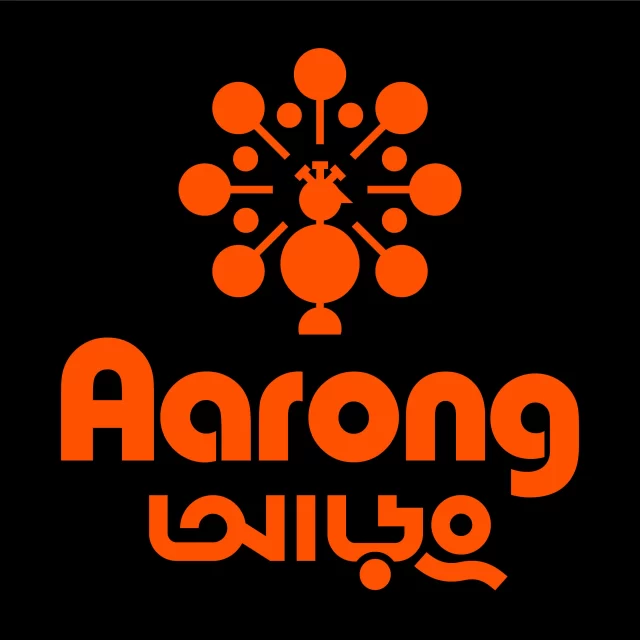 Aarong is a high-end designer line for every consumer of different ages. This brand integrates the beautiful artisanal craft of Bangladesh into haute couture, fusing contemporary with time-honored artistry. The sarees, Panjabi, kameez, jackets, tunics, and many more collections were created to be gorgeous standout pieces for any festivity or special occasion. This brand is for modern people who want to stand out by exhibiting sophistication, elegance, legacy, and personality. Hence, Aarong brought an exclusive collection for this Eid-ul-Fitr festival. Find Out the Brand Voice: Aarong.
Embroidered Mixed Cotton Shalwar Kameez
Tk 2,655.81
PRODUCT DESCRIPTION
Pink mixed cotton kameez with white, black and turquoise embroidery. Features with inner lining details. Comes with turquoise linen shalwar and peach net detailed dupatta.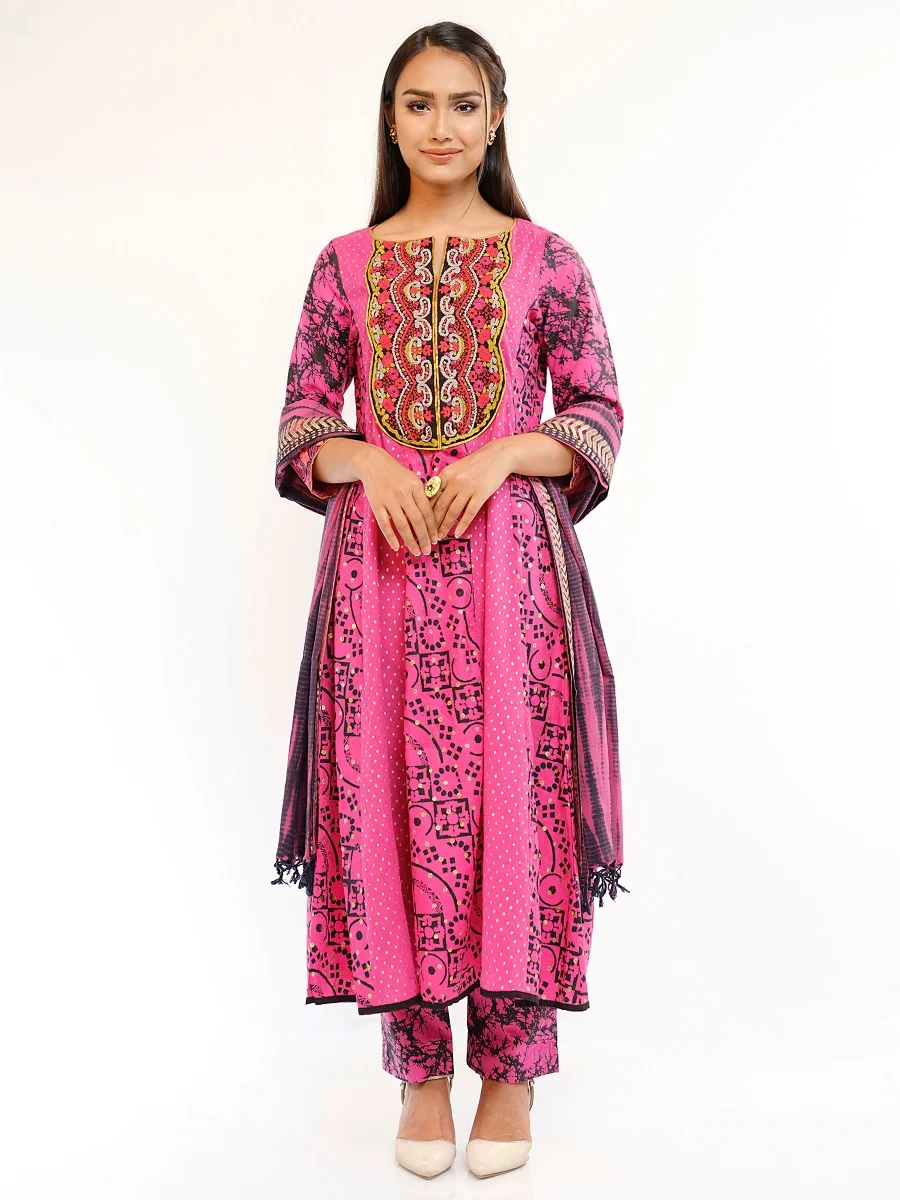 Fuchsia Printed and Dyed Cotton Kameez Set
Tk 4,302.33
PRODUCT DESCRIPTION
Fuchsia printed jacquard cotton kameez with grey, orange, plum and olive green embroidery and sequin details. Comes with fuchsia cotton shalwar and dyed, printed fuchsia cotton dupatta.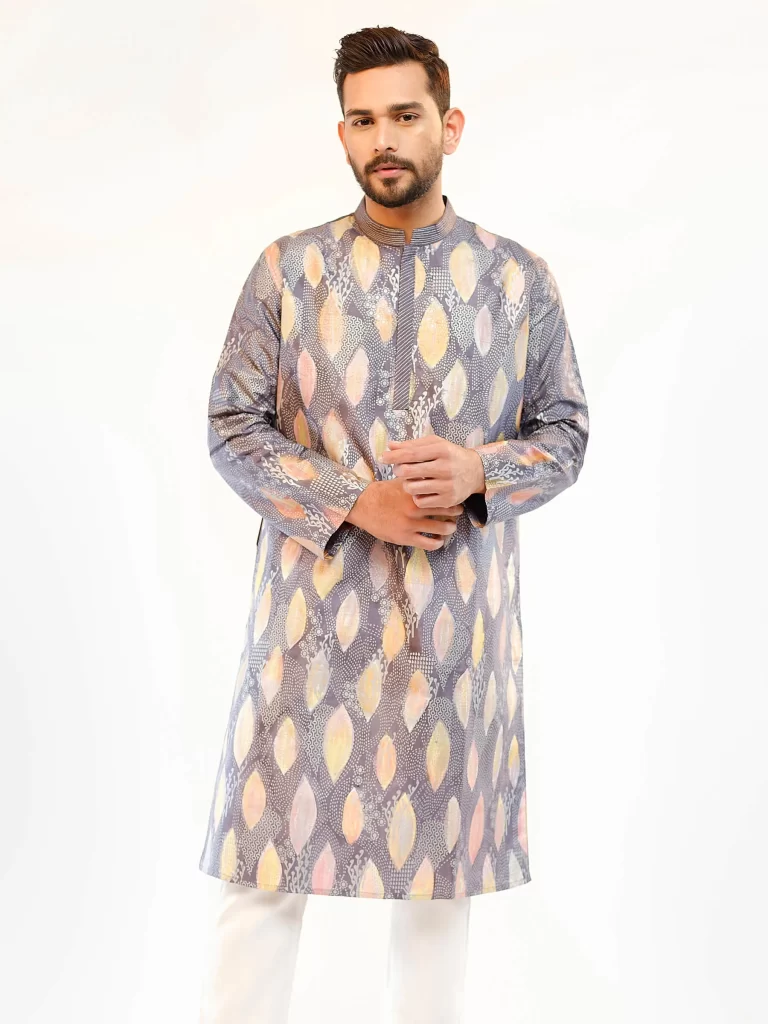 Grey Printed and Brush Painted Silk Panjabi
Tk 3,683.72
PRODUCT DESCRIPTION
Grey brush painted silk panjabi with multicolour prints. Features in-seam side pockets.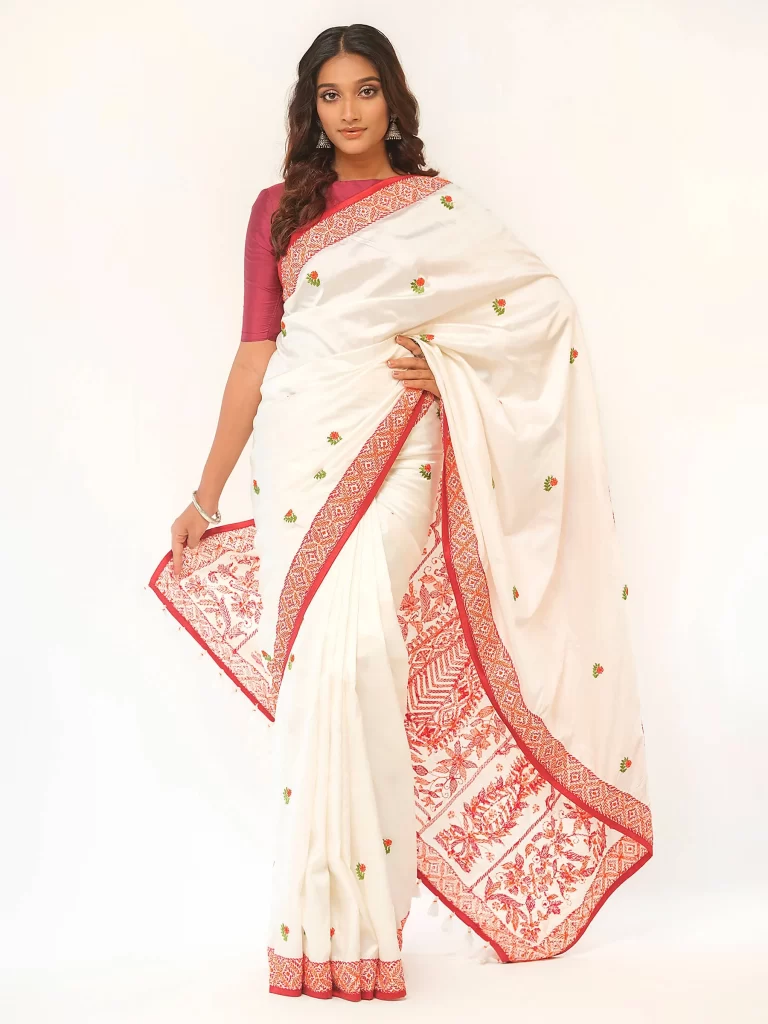 White Nakshi Kantha Embroidered Silk Saree
Tk 17,804.65
PRODUCT DESCRIPTION
White silk saree with red and orange embroidery features with sequin details. Comes with matching unstitched blouse piece. Blouse shown in the photo is a styling suggestion, it is not a part of the actual product.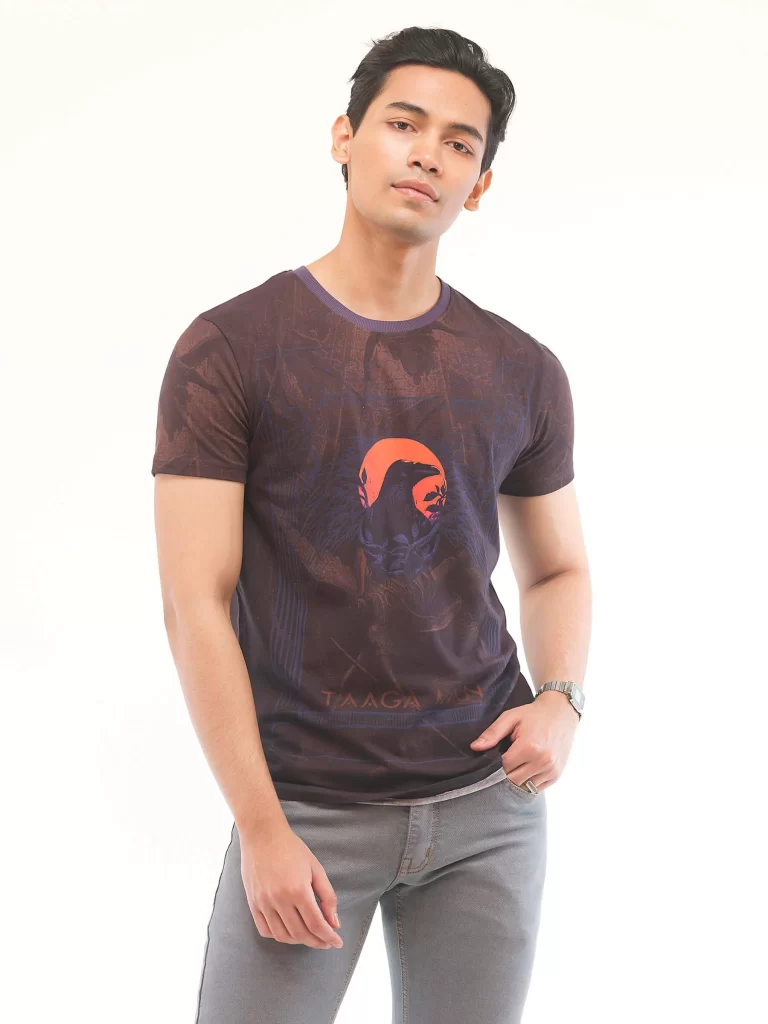 Midnight Blue Slim Fit Cotton T-Shirt
Tk 716.28
PRODUCT DESCRIPTION
Midnight blue printed single jersey knit cotton slim fit t-shirt. Rib-knit round neck.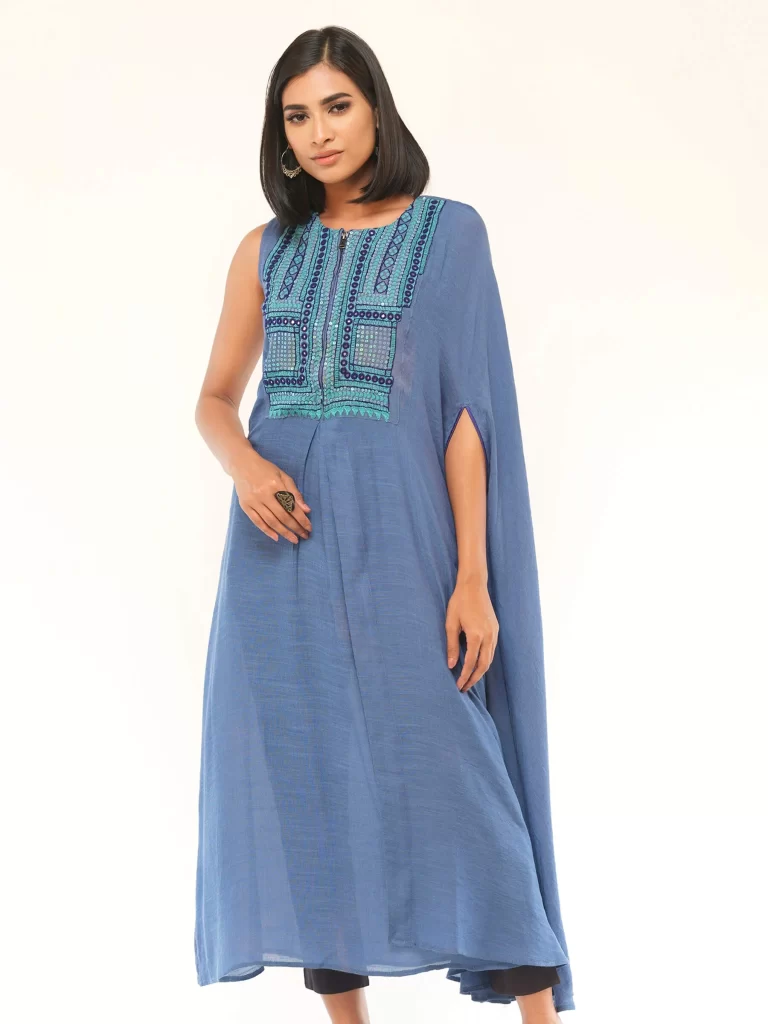 Blue Embroidered Mixed Cotton Kurta
Tk 2,711.63
PRODUCT DESCRIPTION
Blue mixed cotton kurta with embroidery and sequin detail.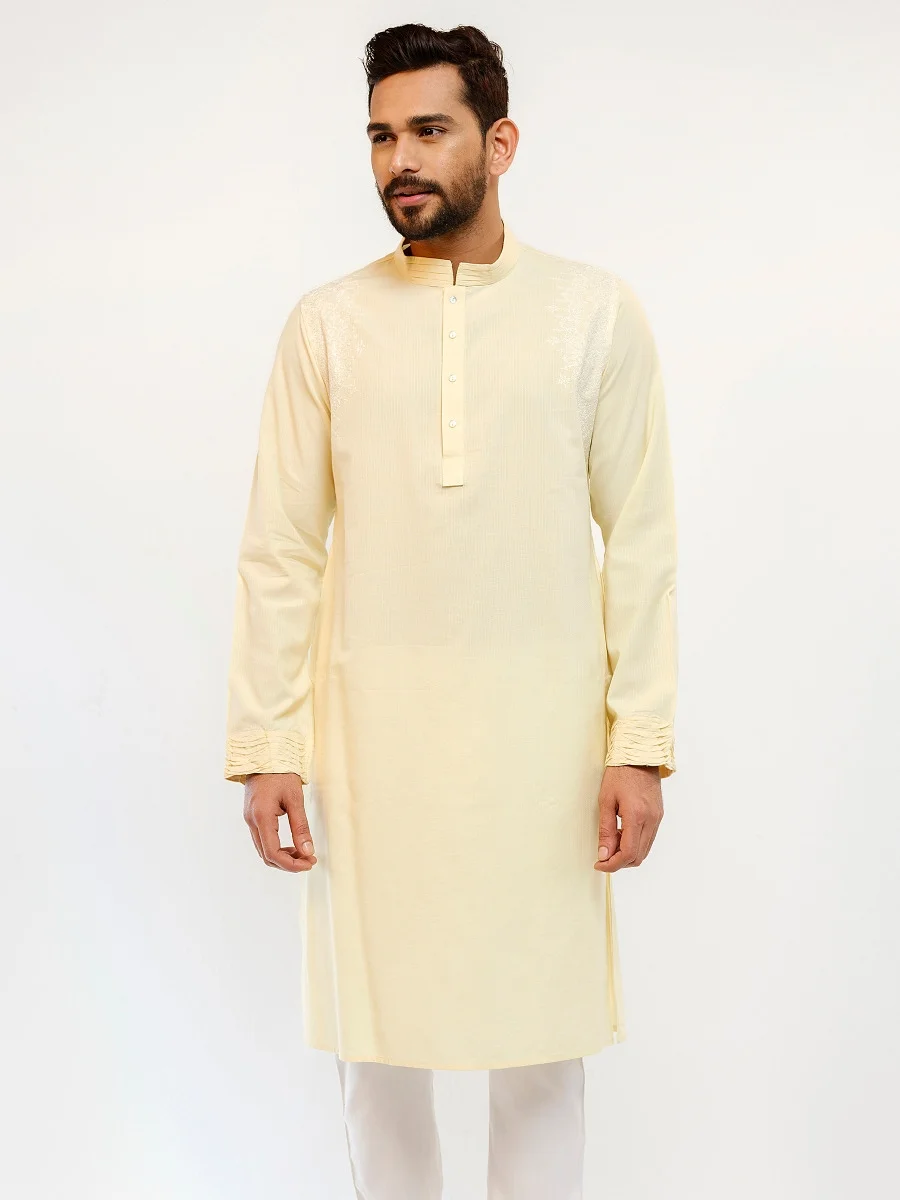 Yellow Embroidered Viscose-Cotton Slim Fit Panjabi
Tk 2,548.84
PRODUCT DESCRIPTION
Yellow viscose-cotton slim fit panjabi with white embroidery and weaving details.
Black Printed Mixed Cotton Top
Tk 623.26
Product Description
Black mixed cotton top with red, yellow and brown prints. Features inner lining details.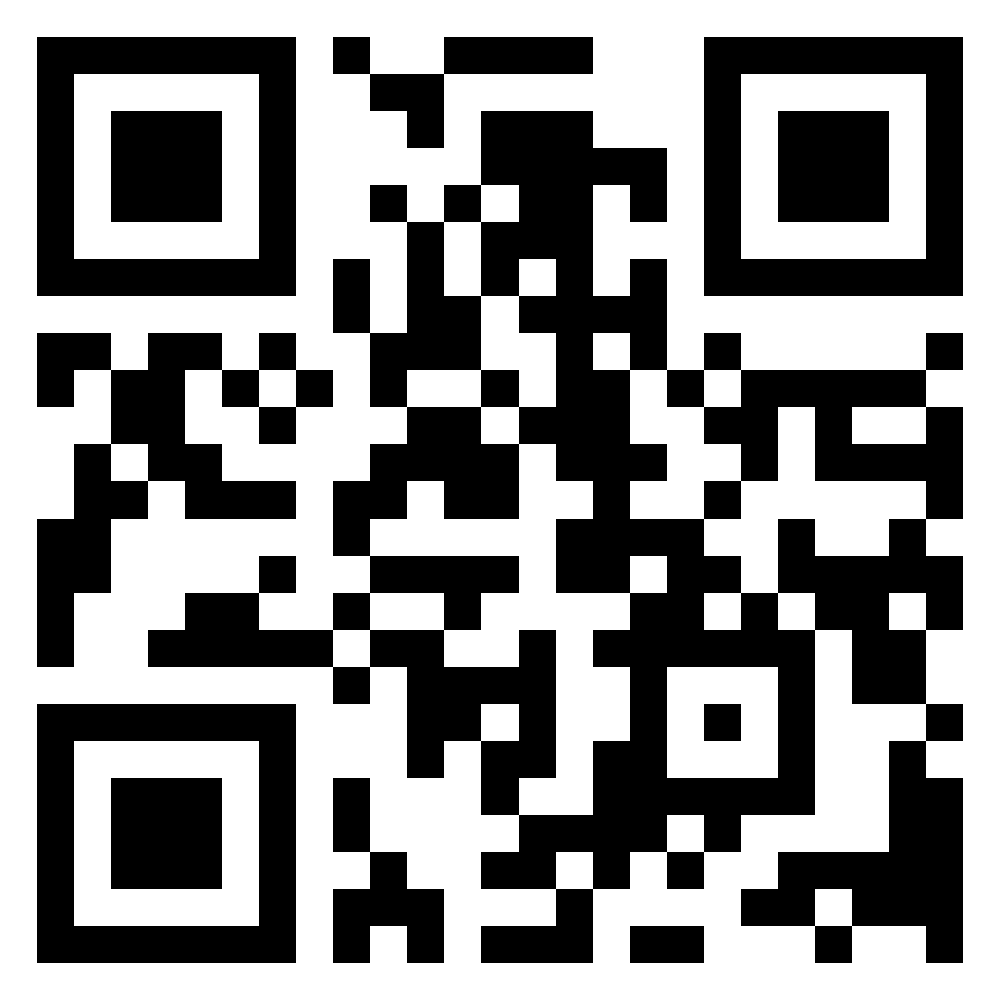 To explore more Eid Collections, Please Click Here!