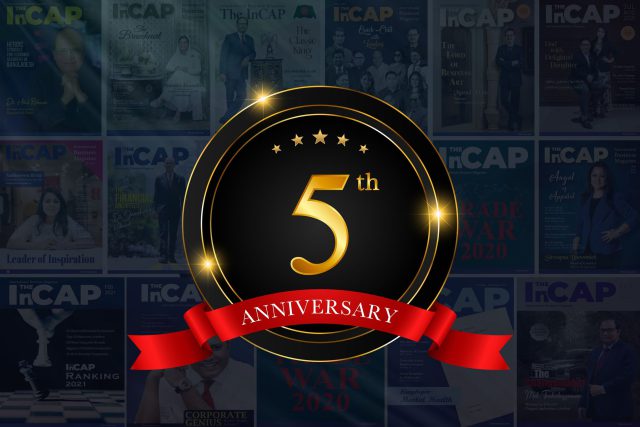 Dear Readers,
It's time to congratulate The InCAP!
Today marks the 5th anniversary of The InCAP, and as the editor of this esteemed publication, I am filled with gratitude and pride as I reflect on our journey so far. When we first started, we aimed to create a platform that would not only cover the latest news and trends in business, finance, economy, entrepreneurship, and corporate affairs but also inspire and educate our readers.
Over the years, we have worked tirelessly to fulfill this vision, and I am pleased to say that we have been successful in doing so. Today, we are a globally recognized business magazine with a loyal readership in at least six countries, and our online version has tremendous traffic, thanks to our commitment to providing high-quality, insightful content.
As we celebrate our 5th anniversary, we are reminded of our core values: to promote financial stability and economic equality for all members of our global family. We believe in business for humanity, and we are committed to providing our readers with the tools, knowledge, and resources they need to succeed in the business world.
But none of this would have been possible without our dedicated team of editors, advisors, writers, designers, and contributors, who work tirelessly to bring you the best content every month. Their hard work and commitment to excellence have been the driving force behind our success, and I am honored to work with such a talented group of professionals.
As we look to the future, we remain committed to our mission of providing the best business coverage to our readers. We will continue to innovate, adapt, and grow to meet the changing needs of our audience. We are confident that with your support, The InCAP will continue to be a leading voice in the world of business journalism for years to come.
Thank you for your continued support, and here's to many more years of success.
Sincerely,
Nasrin Nahar Jeneva
Editor
The InCAP