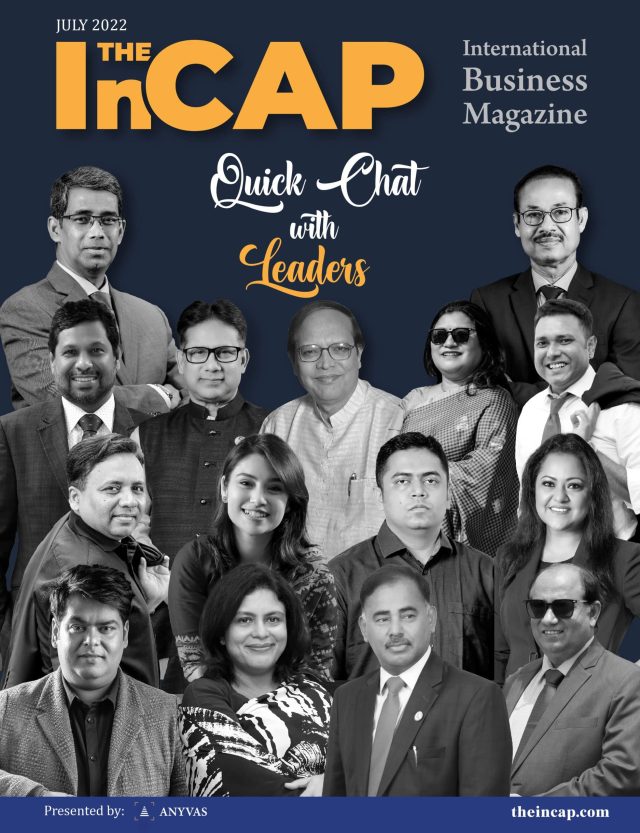 July 2022 Issue of the printed version of The InCAP is now available in Bangladesh, USA, UK, India, Canada, and Singapore.
In Bangladesh, you can get your copy from InCAP Corporate House, Pathok Somabesh, Bangle Boi, and many more magazine-stands throughout the country. You can contact our corporate office or dial +880 1712 500237 to collect your copy.
Cover Story
Quick Chat With Leaders
To read the Part 1, Please Click Here!
For Part 2, Please Click Here!
Punches
The Mastermind
Radisson Blu Bangladesh
Features
The Journey of Coca-Cola Bangladesh
Etiquette of Social Media Usage
Fashion & Profession
Hello Hope
InCAP Ranking
Top 10 Social Enterprises in The World