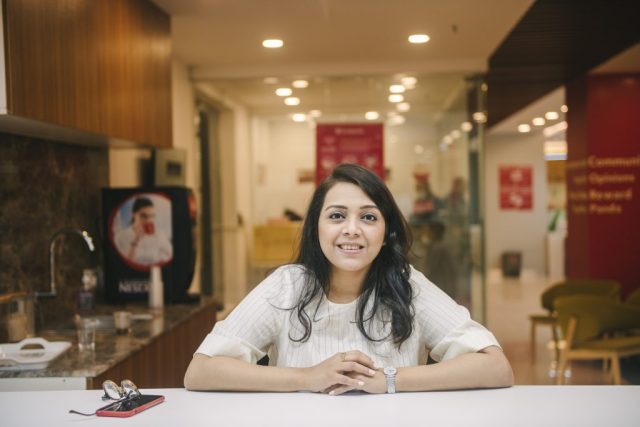 Ambareen Reza
Co-founder & Managing Director
foodpanda Bangladesh
Digital is now playing a role in food delivery, transforming one of the most ancient activities and helping to optimize small to medium businesses in this industry. In the contemporary world, Food-tech is a highly sought-after industry with various players entering this space across the globe which is specializing in different verticals, from restaurant discovery and reservation to food delivery. With the advent of smartphones, we have seen a rise in the popularity of ordering takeout from home.
Bangladesh saw its first food delivery service in 2013. Currently, foodpanda, a part of the world's giant online food delivery group, Delivery Hero— is the leading food delivery platform in Bangladesh. Over the past few years, the company has built a solid business while expanding its operation in other major cities apart from Dhaka. Till date, foodpanda Bangladesh has affiliated with over 35,000 restaurants and shops.
Ambareen Reza is the Managing Director & Co-founder at foodpanda Bangladesh, the country's largest and fastest-growing food and grocery delivery platform. She has been leading foodpanda Bangladesh, a Berlin-based Delivery Hero SE subsidiary and a global leader in the online delivery marketplace, for the last seven years. She is a graduate from the Institute of Chartered Accountants Australia with a demonstrated history of working in the e-com industry, skilled in Business Planning, Market Research, Management, and Risk Management. Ms. Ambareen was the Country Director of Rocket Internet-Bangladesh from 2013-2015 and was responsible for launching the company's ventures in the country.
In this exclusive interview, Ms. Ambareen talked about the journey of foodpanda, its current initiatives, challenges, aspirations, organizational culture, and future ambition. She also discussed automation and major technology upgradation within the company. In addition, she shared her viewpoints on the overall food delivery business in Bangladesh and the importance of believing in your work with dignity and honesty to achieve great things in life.
To know more about her work and foodpanda's incredible journey over the years, please read on and don't miss any word.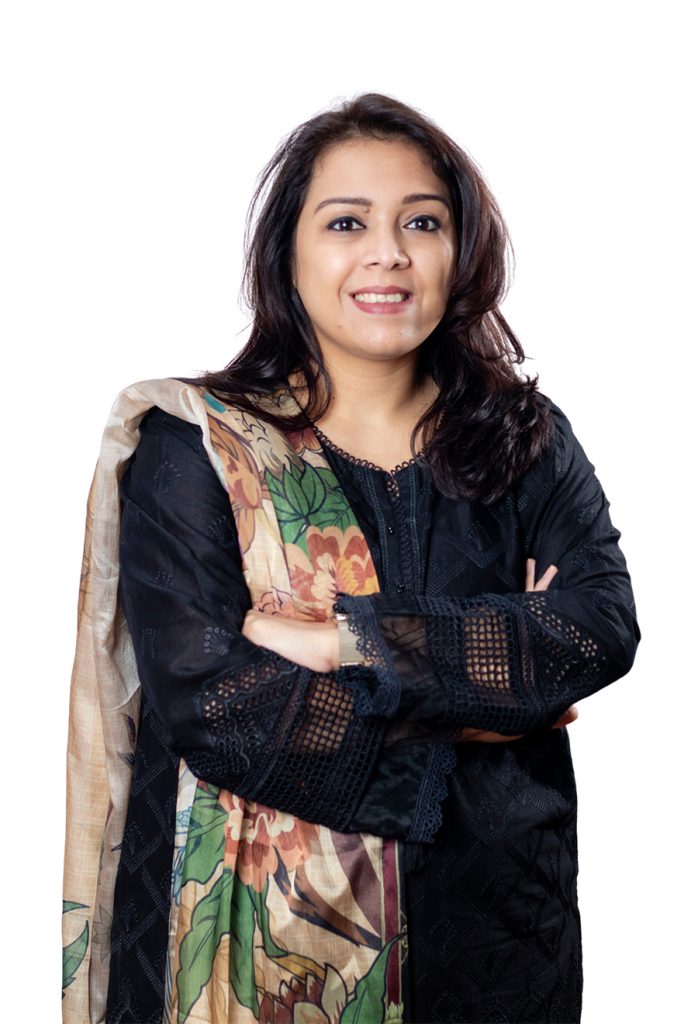 Cogitation of Work
The InCAP: Ms. Ambareen Reza, people want to know the journey of foodpanda Bangladesh directly from you!
Ambareen Reza: All my life, I have never settled for the norm. I was the first girl in my family to get a scholarship to pursue my studies abroad, to be on the Dean's List at a foreign university, and to become a Chartered Accountant. My parents gave me a lot of freedom, but I always had to earn it. So, when I decided to return to Bangladesh after being abroad for nine years, I knew I had to build something impactful. Returning to my roots was my chance to create something that I loved, believed in, and could scale quickly. Nothing can be scaled as fast as online businesses, and I love food. Hence, a food delivery business felt like the best choice.
Back then, Dhaka had exceptionally crazy traffic, and most restaurants didn't deliver. So, ordering was more complicated than it ever needed to be. Once I had my heart set on food delivery, I started approaching restaurants and investors with my pitch. Around the same time, I was introduced to Amit and Ralf, who were keen to launch foodpanda in Bangladesh. It took a couple of months for everything to get off the ground, but eventually, we launched foodpanda Bangladesh, and I guess the rest is history.
Compared to the other Online Food Ordering Companies, foodpanda Bangladesh has grown tremendously. What are the reasons behind this?
I think the primary reason behind our success lies in conviction. We are working relentlessly and are aware of the fact that we need to improve ourselves every day. As a part of our constant improvement, when we execute an idea, and if it fails, we learn from it. We have an open-door policy at foodpanda so people are allowed to challenge each other and contribute their ideas regardless of their managerial position or job title.
We have been nurturing an environment where we can communicate without judgment and channel creativity. The open culture we practice helps ensure strong teamwork and motivation which gets reflected in our work. Apart from that, we have received tremendous support from Delivery Hero.
We are attentive to knowing the most challenging part of establishing foodpanda in Bangladesh.
A lot of things were challenging, but primarily, we began our journey as a marketplace where we used to take orders on behalf of the restaurants. In addition, we also partnered with a delivery company to ensure those orders were delivered to the consumers. However, it was not entirely viable at the time when we commenced our journey.
Companies were also reluctant in supporting e-commerce deliveries. Consequently, we had to build the entire logistics system that included riders, restaurants, hyper-locals, and so on. Another challenging factor for us was the lead collection because there was no directory of the available restaurants and proper documents. To ensure our customers' access to local restaurants, we manually collected all the leads and got our operation rolling seamlessly.
Furthermore, lack of awareness regarding our internet accessibility in the international market constrained us from getting investment. Even in our neighboring country, India, many startups receive a significant amount of funding, thanks to FDI's (foreign direct investment).
What new trends are you adopting in this competitive market as one of Bangladesh's leading Online Food Ordering Companies to help you stand out? What do you think about the competition?
We have introduced a lot of new features in line with our customer's preferences such as 'Pickup' option that helps customers place an order and pick it up physically from their desired restaurant without much waiting. While this has become a convenient and popular feature, we have also introduced 'foodpanda for Business, a B2B platform that will be focused on facilitating companies with a credit line to cater to any program by reimbursing foodpanda instead of employees.
This means companies can avail food for any program without obstructing employees' credits. In addition, there are a lot of companies that have late-night office hours. Those companies offer late-night snacks or dinners to their employees. Here we will play a significant role in enabling employers to get food for their employees.
We have also launched 'PandaPro', a subscription-based service. This service offers monthly subscriptions that include ten free deliveries and additional discounts for food delivery, dine-in, and pickup. Also, there are many exclusive vouchers available from pandamart.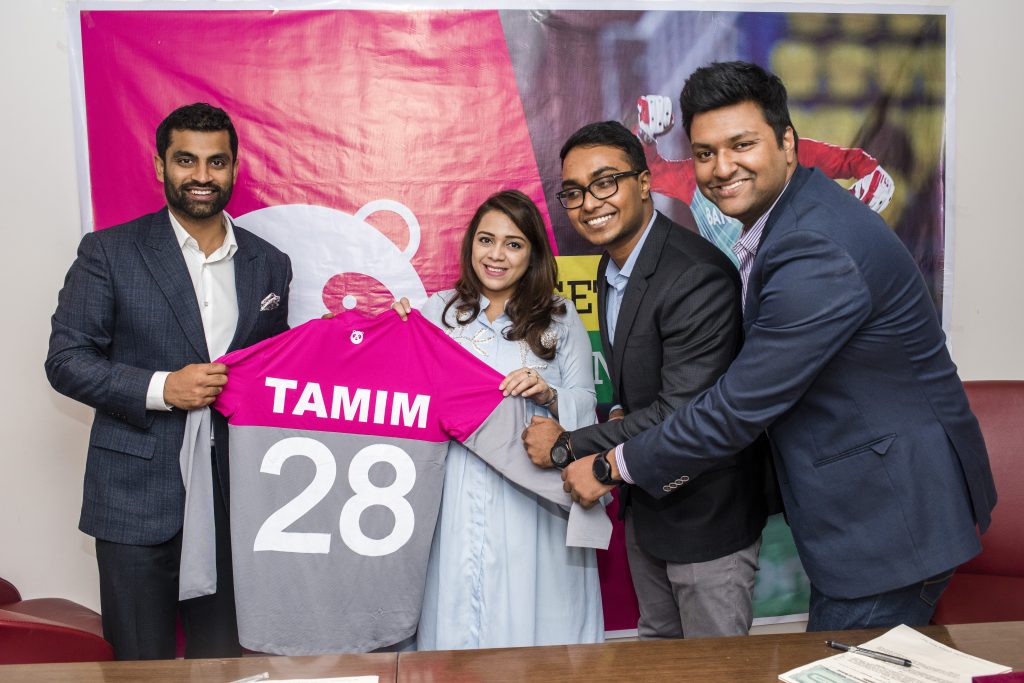 In 2017, foodpanda was a team of around 45 people and 250 riders only. Our readers are keen to know the present situation. Please give us an overview of your organization, such as your operation, team size, and others you want to mention.
Right now, foodpanda is the leading online food and grocery delivery platform in Bangladesh. We are the only platform to provide service across 64 districts, and we intend to expand further. foodpanda has the largest network of partner restaurants, shops, home-chefs, and riders, and currently has around 1200 full-time employees.
In addition to that, we have around 15000 active riders who have chosen our platform as a means of earning flexibly. foodpanda's mission is to go beyond food delivery and create impactful change. We have been working to create an ecosystem that empowers small businesses, riders and brings convenience to people.
Since the beginning of its journey, foodpanda has enabled more than 35,000 small businesses to go digital. We generated 100,000+ income opportunities directly and indirectly. foodpanda's platform supports home-based entrepreneurs to earn through selling food on our platform.
Furthermore, we also strive to create a safe space for marginalized societies and empower them through employment opportunities. Hence, foodpanda has played a rather tremendous role in the digital transformation of the retail sector.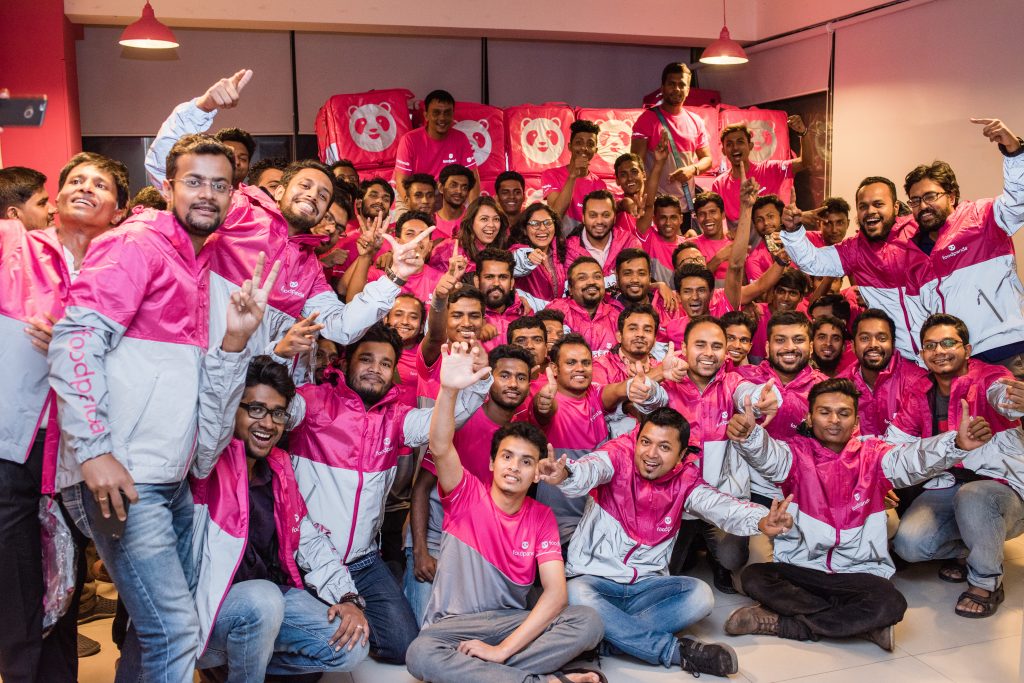 It is an open secret that food delivery companies' sales boomed during COVID-19 pandemic; please describe foodpanda's position at that time! And what are the challenges you faced, and how did you overcome that situation?
Definitely, it was a very challenging situation and we struggled during the pandemic. Many companies had to resort to cost-cutting schemes during this time but we did not have to take such measures because we looked for opportunities instead. I believe that in the midst of every crisis, lies great opportunity. You can either get frightened by it or try to look at the bigger picture.
Restaurants could not deliver food as sourcing raw materials had become difficult. In addition to that, there were absences of workers, a lack of awareness among law enforcers, and so on. However, on the bright side, it forced us to think more creatively. And as a result, we launched many new services during the pandemic to facilitate people's lives. We presented cloud kitchens, through which many restaurants were able to utilize a commercial kitchen for the purpose of preparing food for delivery across several areas. As a result, you no longer had to travel all the way to Dhanmondi just to have Tehari Ghor's delicacies.
While operating our business during the pandemic, we also discovered a growing demand for daily essentials instead of food. So, we were determined to launch a delivery service for delivering daily essentials. We began partnering with grocery stores/super shops and launched the 'Shops' feature, right after a week of COVID-19 spread in the country and it turned out to be a very successful venture.
We also introduced pandamart, foodpanda's own one stop shop designed for the fastest grocery delivery which has all your favorite brands and daily needs. Through pandamart, we aspire to reach our customers with their essentials whenever they need them. We kept this service open round the clock during the pandemic so that customers did not have to risk going out. Eventually people became familiar with the process for getting daily essentials online and allowed us to become a part of their everyday lives. And with that, we achieved significant growth.
Ambareen, please introduce your new Brand Ambassador 'Pau-Pau'!
Pau-Pau is a fresh face for the brand. A fun-loving and free-spirited panda is the platform's first-of-its-kind brand ambassador. The adorable Pink Panda was introduced to endorse the value of empowerment across the country through fun and love on May 15, 2022.
The concept of foodpanda goes beyond a basic delivery service. It aims to connect with its customers by delivering their random cravings or warm comfort food in order to make their days a little better. Hence, the brand ambassador's representation also had to carry that essence of warmth and care. It took hundreds of virtual brainstorming sessions and iterations before the team finally landed on Pau-Pau's design that we see in foodpanda's marketing campaigns. The team was not trying to create something flawless, but rather something imperfect and yet special, like all of us. Consequently, Pau-Pau's slightly chipped ear represents that beautiful thought process.
The idea of Pau-Pau is more than just a cute face spamming our social media feeds. It symbolizes a couple of attributes such as unity, sustainability, acceptance and empowerment; reflecting foodpanda's values.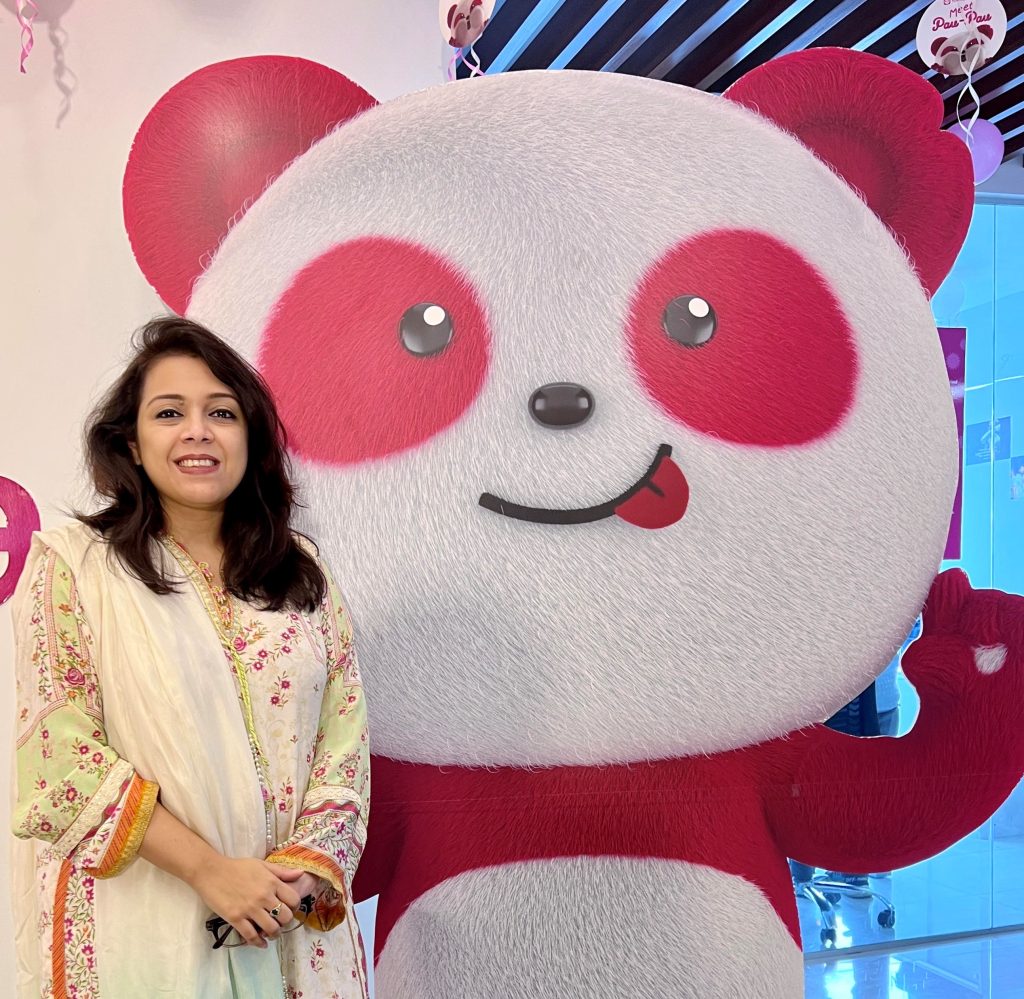 We can see that many entities are entering the food delivery industry day by day. How does foodpanda consider this development?
It is great and I endorse such initiatives because I view competition to be healthy. We have the world's highest youth capital and they are very adaptive to technology. Although the market is very big, there are still doubts whether we are getting 10% orders from our population. As a result, there is scope for such startups to expand their businesses and amplify the entire ecosystem.
Food delivery startups thrive when they target different audiences and increase accessibility of new customers. Eventually, we need more food delivery businesses and startups to develop the whole industry. However, the lack of fast execution is evident among the startup companies in the country compared to the developed countries'. So here is where we need to emphasize more in order to create a thriving business.
Some customers complain about the interrupted delivery, quality of food, interruption of search and filter function from the application, and many more. What steps has foodpanda taken to tackle this?
Every business comes with certain risks, of course. We are aware of the complaints that you speak of and we take them very seriously. Currently, we have a dedicated customer service department and people who work with SOPs and are responsible for enhancing customer experience.
Furthermore, we always seek the best solution to facilitate and motivate our riders to work more efficiently. foodpanda takes every feedback into account and strives to find the best solutions. Meanwhile, we are also focusing on keeping the food quality intact by arranging a training program as it deals with our customers' trust. Our training program will cover the necessary steps to maintain food hygiene, packaging, quality, and more.
foodpanda is a very customer-oriented organization and we hate to disappoint our customers as we are nothing without them. We are still doing a lot of things on a trial and learn basis. We have dedicated many resources to tackle the setbacks. So, I am hopeful that in the future, customers won't have to face many of these issues.
Is there any monitoring cell for the restaurants from where foodpanda receives food?
Certain mechanisms are in place to ensure that our restaurant partners offer high-quality food to our customers. We have an onboarding process for restaurants, shops and even home chefs, through which we assess their goods, their commitment to quality, and their practices. Doing this ensures that users of our platform remain satisfied and content with our services.
Beyond this, we take different measures that keep us aware of food quality issues and concerns. foodpanda users can leave reviews on the platform. This feature allows users to flag issues and easily communicate their concerns to our vendor partners and us. We take this feedback very seriously and use it as a basis for making necessary changes. Reviews also help customers to learn more about their options which allows them to make informed purchase decisions.
Our dedication to q-commerce also means that we try to get goods to our customers as quickly as possible. Minimizing delivery is another strategy to help keep food/ groceries fresh as we have to maintain standards.
What are the safety initiatives taken by foodpanda Bangladesh for delivery men?
foodpanda cares about the physical and mental well-being of all the delivery men. We take several safety initiatives for our rider partners, starting from training to providing insurance facilities. While onboarding, foodpanda trains its riders on delivery, road safety, and equips them with delivery gear such as raincoats, reflective shirts, and reflective delivery bags.
Meanwhile, the insurance for riders covers outpatient tests, hospitalization fees, accidental death insurance and injuries. We are equally concerned about their mental health. There have been instances where we were forced to take legal action against customers who mistreated our riders. I'm happy to comment that foodpanda is proud of its rider fleet and we try our best to protect their interests while ensuring that they earn a living by working flexibly with us.
Ms. Ambareen, many people follow you as their leader and inspiration. What advice would you like to give to new and would-be entrepreneurs?
As an entrepreneur, I strive to improve every day by learning new practices. My message to everyone would be that it is essential to continue to learn, grow and never stop. We should interact with people as much as possible to find out how we can create a healthy relationship between the company and customers. It is important to keep an open mind and heart in order to share and absorb new knowledge everyday.
Self Portrait
The InCAP: Ms. Ambareen, tell us more about your education background
Ambareen Reza: I come from a family where knowledge and education are deemed essential. My mother managed to continue her studies despite difficult circumstances, as my grandfather had passed away while she was still young and was only preparing for her Secondary School Certificate. She later grew up with her brother and went to the well-reputed institution, Chittagong University. My father was also a brilliant and hard-working student with proven caliber throughout his life. I remember my grandmother as a bookworm.  
My parents made sure I received the best education. As a result, I had the opportunity to attain education from the best English medium schools in Dhaka. I made sure to not take that privilege for granted and sincerely worked for a scholarship abroad. I went to a top University in Australia with my scholarship and later became a chartered accountant.
What is your life philosophy?
Live, love and laugh.
The InCAP: It was such a pleasure talking to you. Thank you, Ambareen Reza!
Ambareen Reza: Such a pleasure for me. Thank you very much to all of you. All the best wishes for InCAP and The InCAP.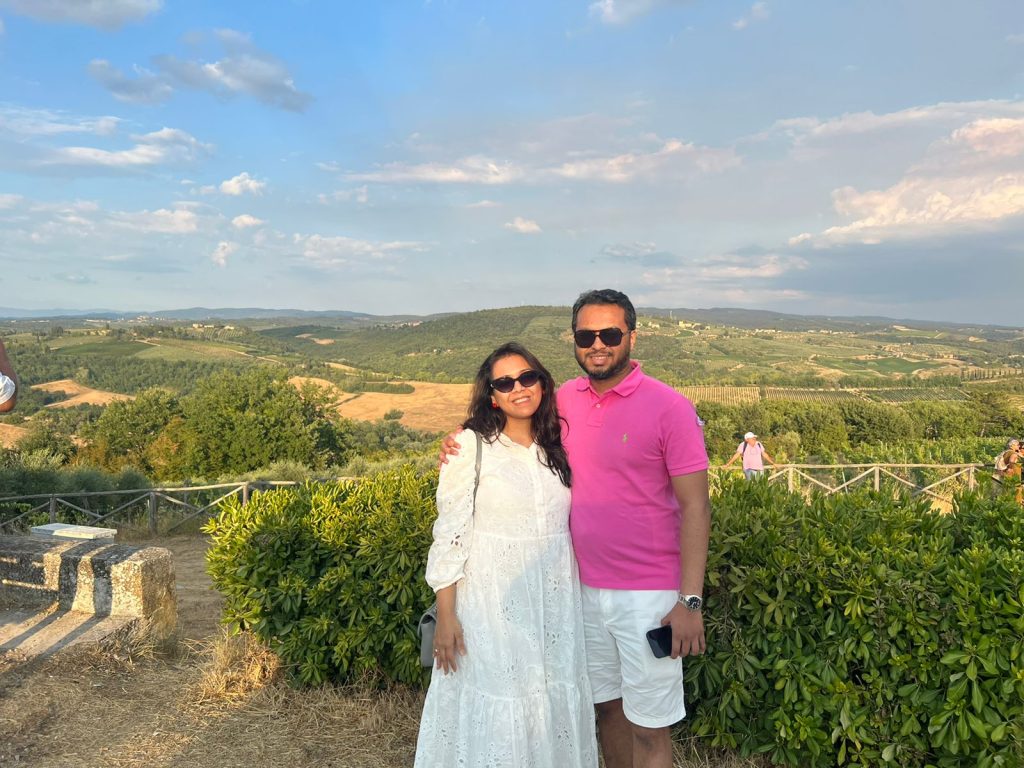 Quick Chat
The greatest achievement of your life as of now
Professionally, growing foodpanda to be a leading e-commerce platform in Bangladesh, and personally, being a good daughter!
How do you define patriotism?
Being honest with the people of the nation!
The greatest philosopher in your view
Socrates, Aristotle
Meaning of "Success" to you
Being loved, aspired
Your Icon
My father
Name the most influential books you have read
Oshomapto Attojiboni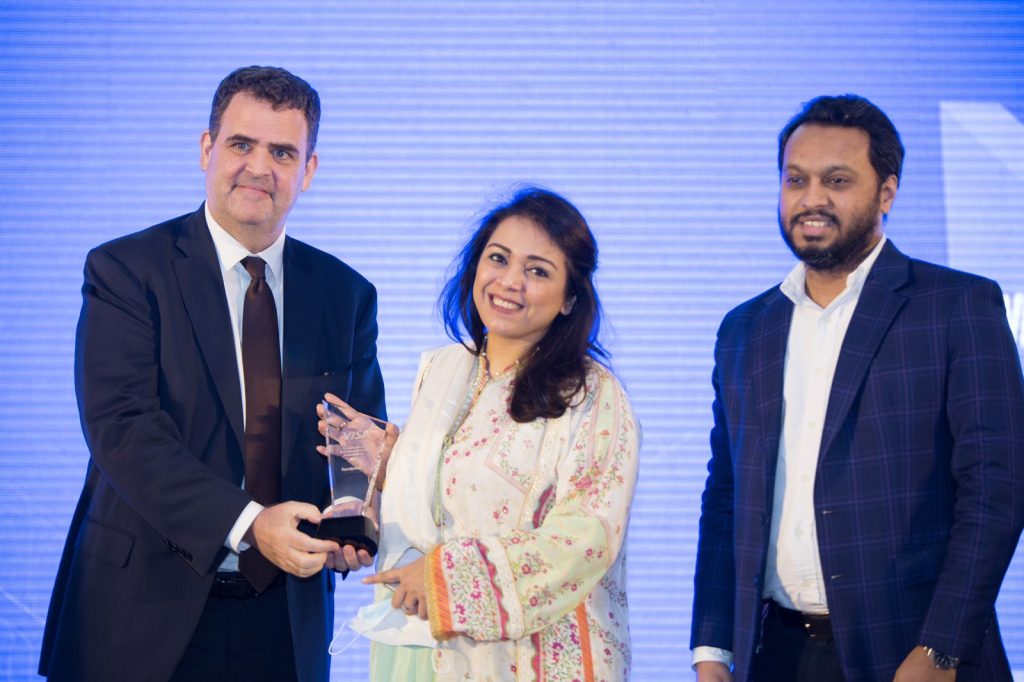 What did you want to be when you were a child?
Businesswoman
Which is the best gift you've ever received?
My son
Your greatest fear
Waking up and not having anything to do, arrogance and ego!
Favorite Poet and Author
Rabindranath Tagore
What motivates you?
Any challenge, any crisis!
How do you want to be remembered?
As a good human being and business leader!
Your favorite holiday destination?
Many! I Love traveling. Italy and Turkey, if I must name two.
Best piece of advice you've received?
Stay humble, and fear arrogance!
You in only three words?
Social, Fighter, Leader!
To read more Cover Stories, Please Click Here!