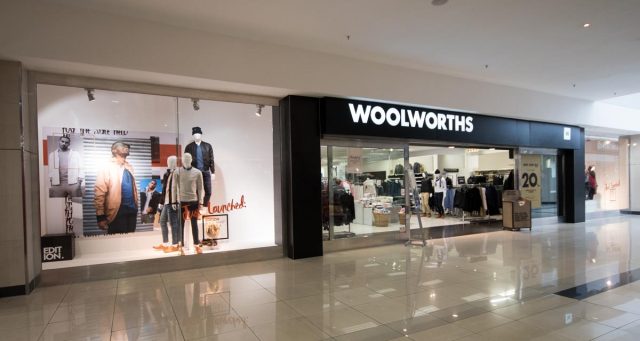 South African retailers seek to reduce Asia dependence; instead, efforts are being made to collect industrial materials from local sources. The companies are taking such a decision due to the increase in shipping costs and supply chain crisis caused by Covid-19.
Fifty percent of textile, footwear, and leather products are imported from China by South African retailers. This over-reliance on foreign countries has also left Africa's top economies vulnerable to various problems outside the country. The recent power outage in China has had an impact on companies. This is due to rising shipping costs and prolonged supply chain crises.
"Our garment delivery has been delayed by two weeks due to a power outage in China ahead of the crucial holiday season," said Norman Drieselmann, a top official at the Edgars department store chain. Earlier, Corona and the supply chain were four weeks behind in the crisis.
By March 2022, the effects of the Chinese disruption will be felt, Woolworths told Reuters. Woolworths depend on China for about 30 percent of their fashion, beauty, and household goods. As a result, they are trying to increase the collection of products locally.
The South African government announced tax breaks in 2019 to help locally produce goods. But there was no response. However, the retailers have been moving with the policy in the recent crisis. At least four top retailers recently told Reuters news agencies that companies were trying to produce various products and industrial materials locally in the wake of the problem in Asia. For example, in an interview, TFG chief executive Anthony Thunstrom said that most of the furniture was imported from South Africa. I am thinking about how to make furniture locally. When the shipping cost goes up by 400 percent, there is no other way to make this decision.
TFG has been making 72% of garments through local materials. Earlier this month, the company hoped to produce 30 million garments a year over the next four years. At present, it is growing one crore fifteen Lakh garments annually. The company is also trying to enter the furniture and jewelry business by relying on local materials.
According to Thunstrom, TFG is already making much jewelry using local materials. However, TFG wants to increase local source dependence. On November 11, TFG said it would spend 575 million, or 38 million, over the next three to five years to increase production capacity through local materials.
The global supply chain crisis, rising shipping costs, and some local problems have become a headache for South African retailers. The African country has been suffering from a power crisis for a long time. In addition, there is labor dissatisfaction in several sectors. On the other hand, companies must rely on Asia for raw materials like fabrics.
Drizzelman of Edgars said they are trying to deliver more purchases by increasing local material dependence. However, the industry also seeks to continue procuring raw materials from alternative offshore sources outside China. For example, they consider India as an alternative source for fabric supply.