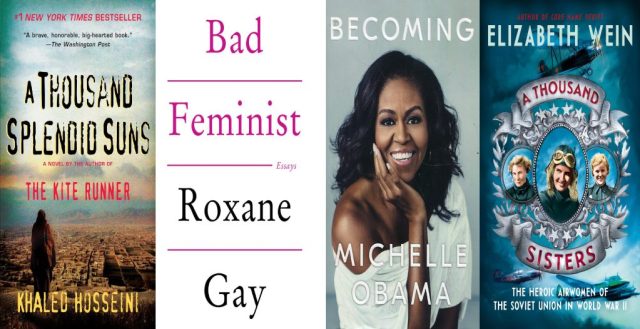 We have put a list of four books that everybody should read because these are the best books to read in a lifetime. Let's find out the must read books:
A Thousand Splendid Suns
Khaled Hosseini
A Thousand Splendid Suns, Khaled Hosseini's second novel, was published in 2007. The book covers the lives of two Afghan women, their families, friendships, and ambitions for the future that has been set against a backdrop of three decades of political upheaval and was inspired by a 2003 journey to Kabul, Afghanistan, the author's birthplace. A Thousand Splendid Suns were published just four years after his enormously popular debut novel, The Kite Runner, and garnered an equally passionate response from critics and readers.
Hosseini gives readers a rare view into the daily lives of Afghan women and their fight to survive against the backdrop of war by focusing on the interaction between his two major protagonists, Mariam and Laila, two very different people pushed into identical horrible circumstances. The story is set in contemporary Afghanistan and follows the Soviet invasion, the establishment of the Taliban, and the country's post-Taliban reconstruction efforts. Hosseini tells a heartbreakingly poetic story of an unexpected friendship and enduring love using simple, unvarnished words. In her Library Journal review, Barbara Hoffert writes, "Hosseini deftly sketches the history of his native land in the late twentieth century while also delivering a sensitive and utterly persuasive dual portrait."
About the Author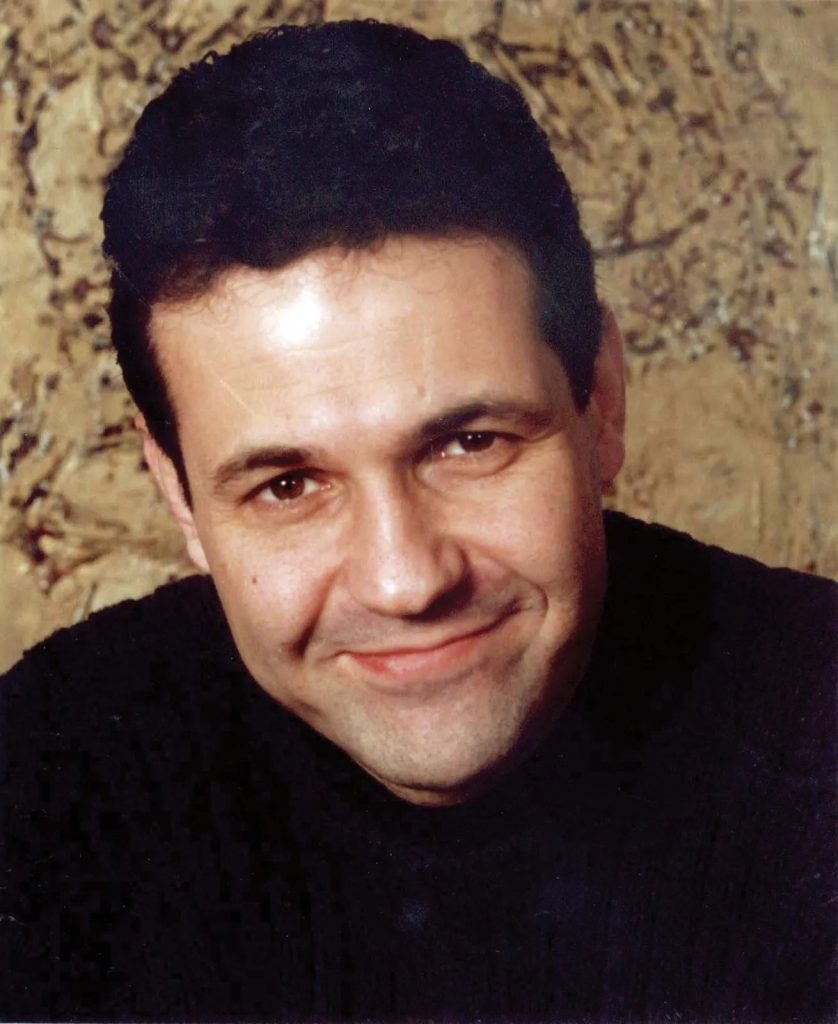 Khaled Hosseini is one of the world's most widely read and admired novels, with over 38 million copies of his works sold in over 70 countries. In 2008, A Thousand Splendid Suns were named the Richard & Judy Best Book of the Year. He was born in the Afghan capital of Kabul and now resides in northern California.
Review
"A Thousand Splendid Suns is an ambitious work. Once again the setting is Afghanistan, but this time [Hosseini] has taken the last 33 years of that country's tumultuous history of war and oppression and told it on an intimate scale, through the lives of two women." – The New York Times
"Spectacular. . . . Hosseini's writing makes our hearts ache, our stomachs clench and our emotions reel. . . . Hosseini mixes the experiences of these women with imagined scenarios to create a fascinating microcosm of Afghan family life. He shows us the interior lives of the anonymous women living beneath identity-diminishing burqas… Hosseini writes in gorgeous and stirring language of the natural beauty and colorful cultural heritage of his native Afghanistan. . . . Hosseini tells this saddest of stories in achingly beautiful prose through stunningly heroic characters whose spirits somehow grasp the dimmest rays of hope."
Bad Feminist: Essays
Roxane Gay
From one of our most exciting and essential cultural critics, Bad Feminist is a witty, humorous, and spot-on look at how the culture we consume shapes who we are and an inspiring call to arms for all the things we still need to do better.
The pieces in Bad Feminist cover a wide range of cultural and personal issues. Me, Gender & Sexuality, Race & Entertainment, Politics, Gender & Race, and Back to Me are the five divisions of the collection of writings. Gay discussed her role as a feminist in a 2014 interview with Time and how it has influenced her writing: "In each of these essays, I'm very much trying to show how feminism influences my life for better or worse. It just shows what it's like to move through the world as a woman. It's not even about feminism per se, it's about humanity and empathy."
About the Author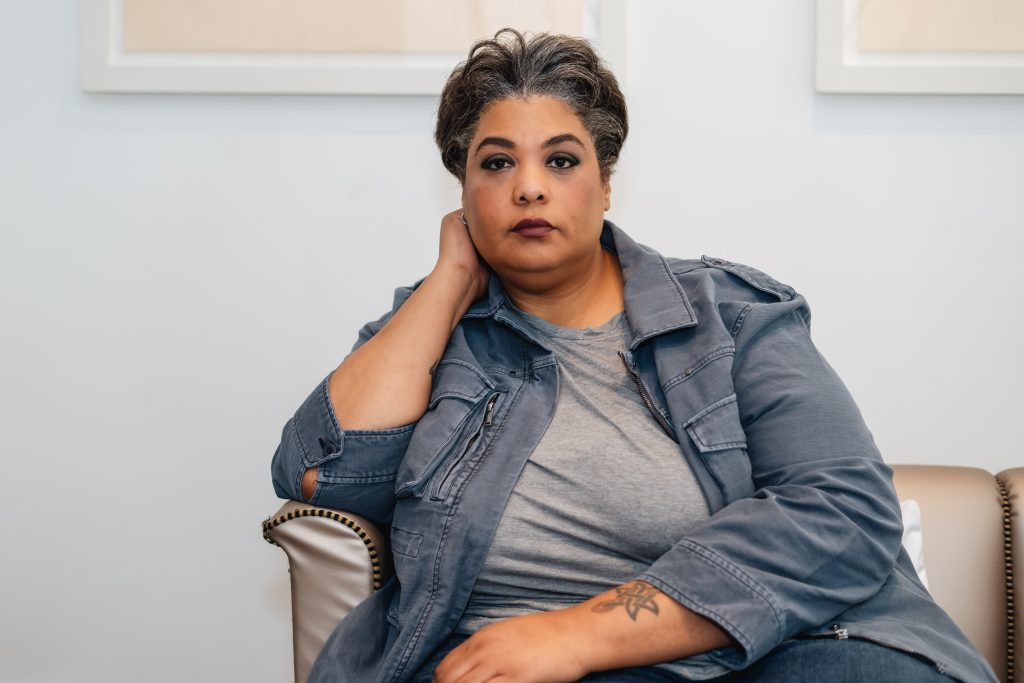 Best American Mystery Stories 2014, Best American Short Stories 2012, Best Sex Writing 2012, Harper's Bazaar, A Public Space, McSweeney's, Tin House, Oxford American, American Short Fiction, Virginia Quarterly Review, and many other publications have published by Roxane Gay. In addition, she contributes to The New York Times as an opinion writer. She is the author of Ayiti, An Untamed State, Bad Feminist (New York Times bestselling), Difficult Women (nationally bestselling), and Hunger: A Memoir of My Body (New York Times bestselling). She's also the creator of Marvel's World of Wakanda.
Review
"A strikingly fresh cultural critic." – Ron Charles, Washington Post
"It's no surprise that Roxane Gay—author, essayist and sharp observer of everything in pop culture we're supposed to be too cool to like—has written such a winning book. . . . This best-selling collection of essays manages to be both a cultural biography and a deeply personal story of identity. At its best, the book offers Gay's distinctive voice as both shield and a weapon against social norms just begging for examination. Perfectly imperfect, Gay is an unforgettable voice, coming at just the right time." – NPR, Best Books of 2014
"Arresting and sensitive. . . . An author who filters every observation through her deep sense of the world as fractured, beautiful, and complex." – Slate
"[A] touching and crucial essay collection. . . . If you're interested in critical thinking about culture, this book is a must." – Newsweek
"Feisty, whip-smart essays on gender, sexuality, and race." – Entertainment Weekly
"Roxane Gay is the brilliant girl-next-door: your best friend and your sharpest critic. . . . She is by turns provocative, chilling, hilarious; she is also required reading." – Time Magazine
Becoming
Michelle Robinson Obama
Becoming LARGE PRINT Paperback Edition by Michelle Obama, An intimate, powerful, and inspiring memoir by the former First Lady of the United States In a life filled with meaning and accomplishment, Michelle Obama has emerged as one of the most iconic and compelling women of our era. As First Lady of the United States of America—the first African American to serve in that role—she helped create the most welcoming and inclusive White House in history, while also establishing herself as a powerful advocate for women and girls in the U.S. and around the world, dramatically changing the ways that families pursue healthier and more active lives, and standing with her husband as he led America through some of its most harrowing moments. In her memoir, a work of deep reflection and mesmerizing storytelling, Michelle Obama invites readers into her world, chronicling the experiences that have shaped her—from her childhood on the South Side of Chicago to her years as an executive balancing the demands of motherhood and work, to her time spent at the world's most famous address. With unerring honesty and lively wit, she describes her triumphs and her disappointments, both public and private, telling her full story as she has lived it—in her own words and on her own terms.
About the Author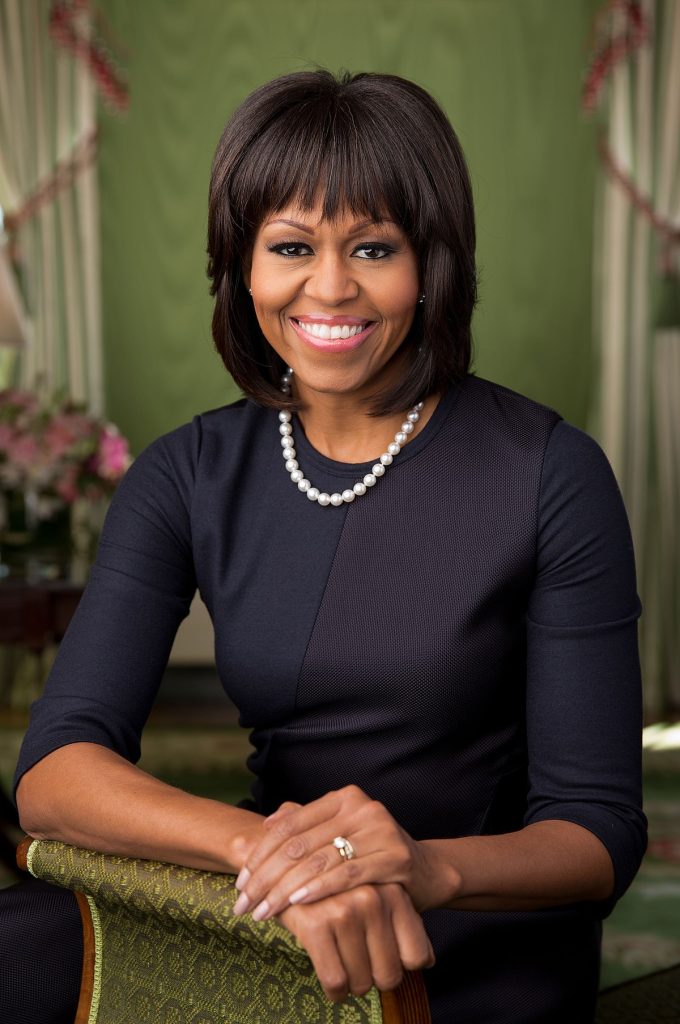 From 2009 until 2017, Michelle Robinson Obama was the First Lady of the United States. Mrs. Obama began her career as an attorney at the Chicago law firm Sidley & Austin, where she met her future husband, Barack Obama, a graduate of Princeton University and Harvard Law School. Later in her career, she worked for the mayor of Chicago, the University of Chicago, and the University of Chicago Medical Center. Mrs. Obama also started the Chicago branch of Public Allies, a non-profit that trains young people for careers in government service.
Malia and Sasha Obama, the Obamas' two kids, live in Washington, DC.
Review
"A serious work of candid reflection by a singular figure of early-twenty-first-century America . . . Becoming is refined and forthright, gracefully written and at times laugh-out-loud funny." – Isabel Wilkerson, The New York Times Book Review
"Becoming is inspirational without trying to be. From the first words, the very warmth that permeates its author emanates from the pages. . . . Becoming manages to be a coming-of-age tale, a love story and a family saga all in one. More importantly, this book is a reminder that America is still a work-in-progress, and that hope can be an action word if we allow it to be. Becoming is a balm that America needs, from a woman America does not yet deserve." – Angie Thomas, Time
"Deeply personal and refreshingly honest . . . She's thoughtful, humorous, bracingly revealing, and when it's time, she does us all the favor of showing us the human side of a man worshipped by so many. . . . It's human and genuine and welcoming to see the layers of humanity she holds open. . . . Michelle Obama's story can maybe inspire you to find a path for your own story." – Shonda Rhimes, Shondaland
"A complex, accomplished life recounted with confidence and candor . . . Every page sparkles with directness and grace." – Douglas Brinkley, The Boston Globe
A Thousand Sisters
Nicholas Kristof and Sheryl WuDunn
Josef Stalin issued an order in the early years of World War II that made the Soviet Union the first government to allow female pilots to fly in combat. These three regiments, led by Marina Raskova, encountered great pressure and hurdles both in the air and on the ground, including the 588th Night Bomber Regiment, dubbed the "night witches." Some of these young women died as a result of the fire. Many of them were still in their teens when they went to battle.
This is the narrative of Raskova's three regiments, women who enlisted and served as navigators, pilots, and mechanics on the front lines of battle. It's the story of a thousand young ladies who wanted to go to the skies to defend their nation and the lady who brought them all together.
A Thousand Sisters is the inspiring true story of a group of women who set out to change the world and the sisterhood they formed even amid war's destruction. Packed with black-and-white photographs, fascinating sidebars, and thoroughly researched details, A Thousand Sisters is the inspiring true story of a group of women who set out to change the world and the sisterhood they formed even amid the destruction of war.
About the Author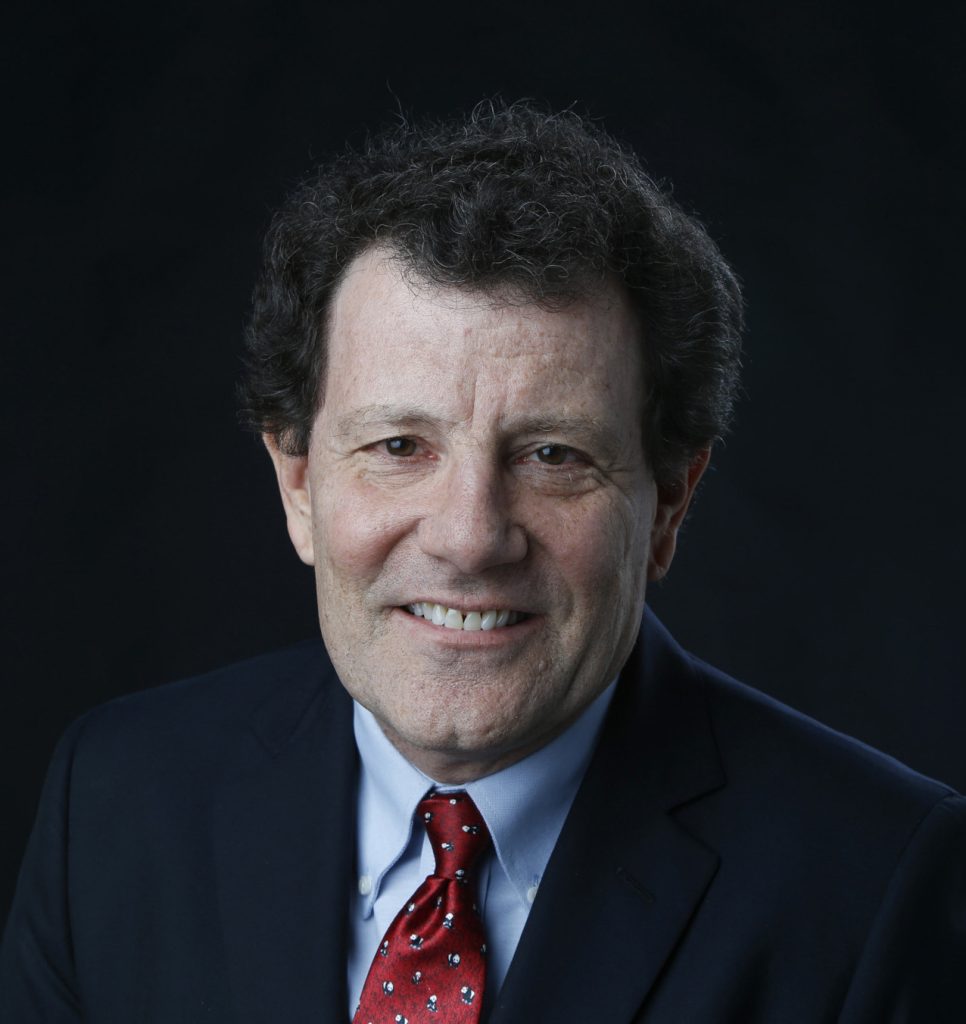 Nicholas Donabet Kristof (born April 27, 1959) is a political commentator and journalist in the United States. He ran for Governor of Oregon as a Democrat in 2022 but was disqualified since he had not lived in Oregon for the required three years. He is a regular CNN commentator and published an op-ed piece for The New York Times from 2001 to 2021. He has won two Pulitzer Prizes.
Kristof was born in Chicago and raised in the remote village of Yamhill, Oregon, as the son of two Portland State University professors. Kristof periodically interned for The Oregonian after graduating from Harvard University and writing for The Harvard Crimson. In 1984, he joined the staff of The New York Times.
Review
"A masterful writer of fiction turns her powers to nonfiction (that alone is cause for celebration) to tell us an action-packed World War II story, full of thrills and tragedy, over-the-top heroism and tiny details that make her scenes and people come to life." – Steve Sheinkin, author of Bomb and Undefeated
"A powerful tale…. This story proves what every child should know: A woman can do anything." – New York Times Book Review
"[A] complex and inspiring story…This important book soars." – Kirkus Reviews
"Wein relates episodes of daring, heroism, and tragedy that fully match male-centric war stories but also acknowledges that there were gender-related tensions to be overcome regarding competitive flyboys and skeptical commanders." – Bulletin of the Center for Children's Books
"[An] affecting introduction to these courageous, determined pilots, mechanics, and navigators." – Publishers Weekly
To acknowledge more book reviews, Please Click Here!