Tom Cruise received a surprise Palme d'Or at the premiere of Top Gun: Maverick, capping off a spectacular day at the Cannes Film Festival for the three-time Oscar candidate. He also received a five-minute standing ovation at the film festival. Hence, the article is about Tom Cruise Received Honorary Palme d'Or And Five-minute Standing Ovation.
He expressed his feeling by saying, "An incredible evening and an incredible time. Just to see everyone's faces. It's been 36 years since Top Gun, and we had to hold this for two years because of the pandemic. So thank you, Paramount people; this was a dream to be here with you. I'm going to take this all in, and I'm never going to forget this evening. I will make these movies for all of you."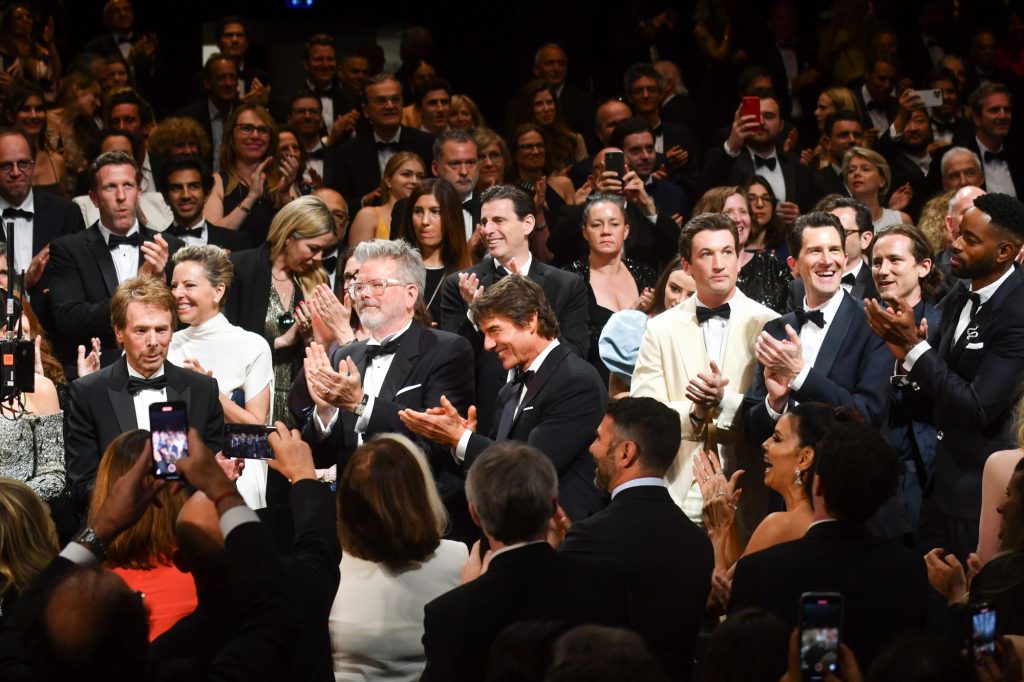 Hours before his Cannes tribute at the Salle Debussy, Tom Cruise sat down for a one-on-one chat. He talked about his passion for making big-screen pictures and how, starting with Taps at the age of 18, working on film sets was his film school. He also stated that streaming Top Gun: Maverick was never an option while cinema theaters were shuttered due to the pandemic.
To read more Editorials, Please Click Here!