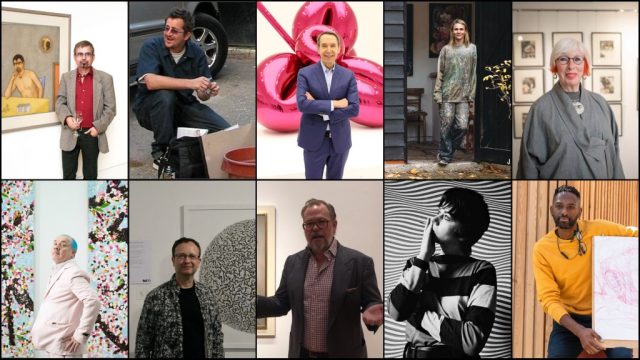 Finding an emotional outlet, such as painting, enables a person's mind to relax and let go of all the issues that lead to a high level of stress. People who paint something lovely enhance their creative minds while easing mental stress. The world's most famous painters were trailblazers who experimented with new brush methods and sketched their themes in novel ways. Learn more about these gifted artists who have created some of the greatest works of art ever created. The article is about Living Legend Painters in The World of 2022.
Please Note: The InCAP offers this list of Living Legend Painters in The World – 2022. It's an analysis of the International Corporate Association of Professionals (InCAP), so there is no opportunity for debate centering on this ranking.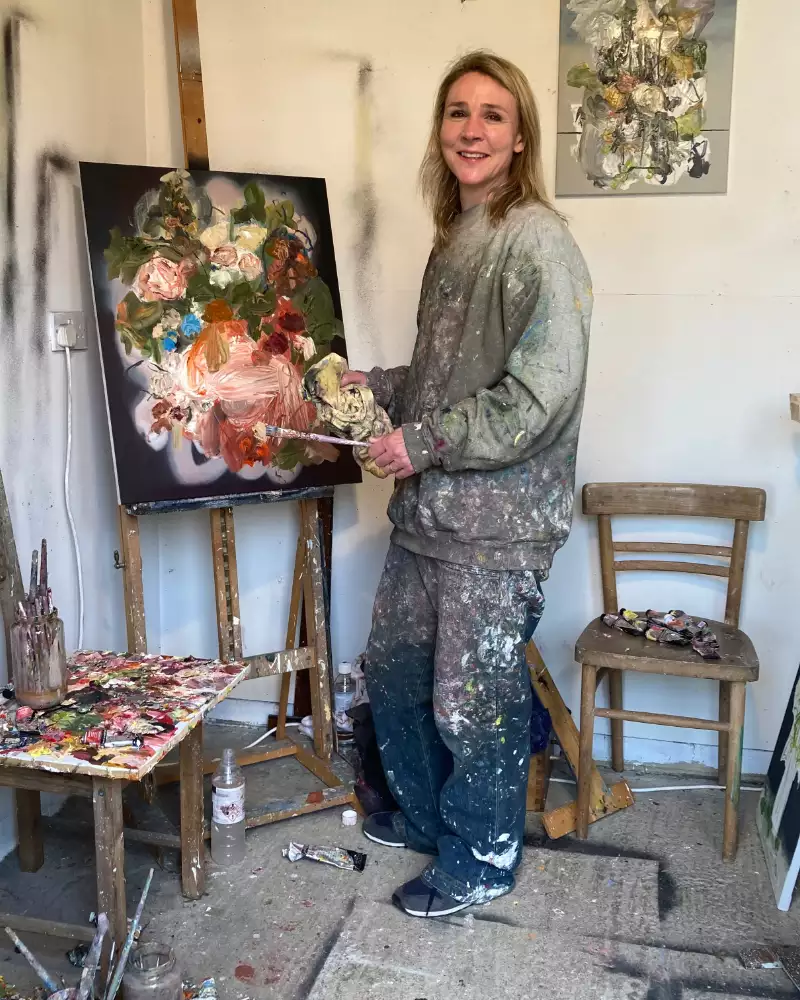 Born: 1973 | 49 years old | Cambridge
Net Worth: $1 Million – $5 Million
Latest Award: Jackson Painting Prize
Famous Artworks: Falling Blue, Worldly Stare II, Closing The Curve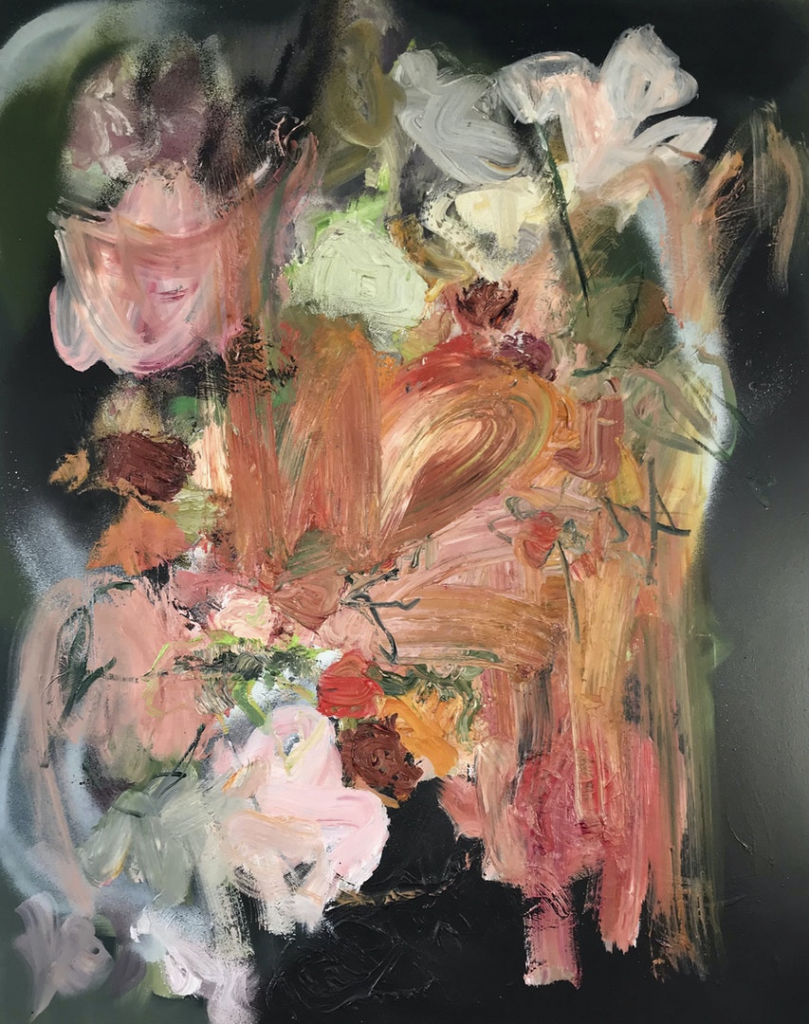 Miranda Boulton is a British painter who completed Art History at Sheffield Hallam University. Then she moved on to explore her passion for painting by enrolling in the Turps Banana Correspondence Course for three years. The overall winner of the Jackson's Painting Prize 2021 with 'After Rachel I' was Miranda. She's been working on a sequence of paintings that reference Rachel Ruysch, a Dutch 17th-century still life painter; Manet's last flower paintings; Mary Moser, an English 18th-century artist and founding member of the Royal Academy; Winifred Nicholson; and Morandi.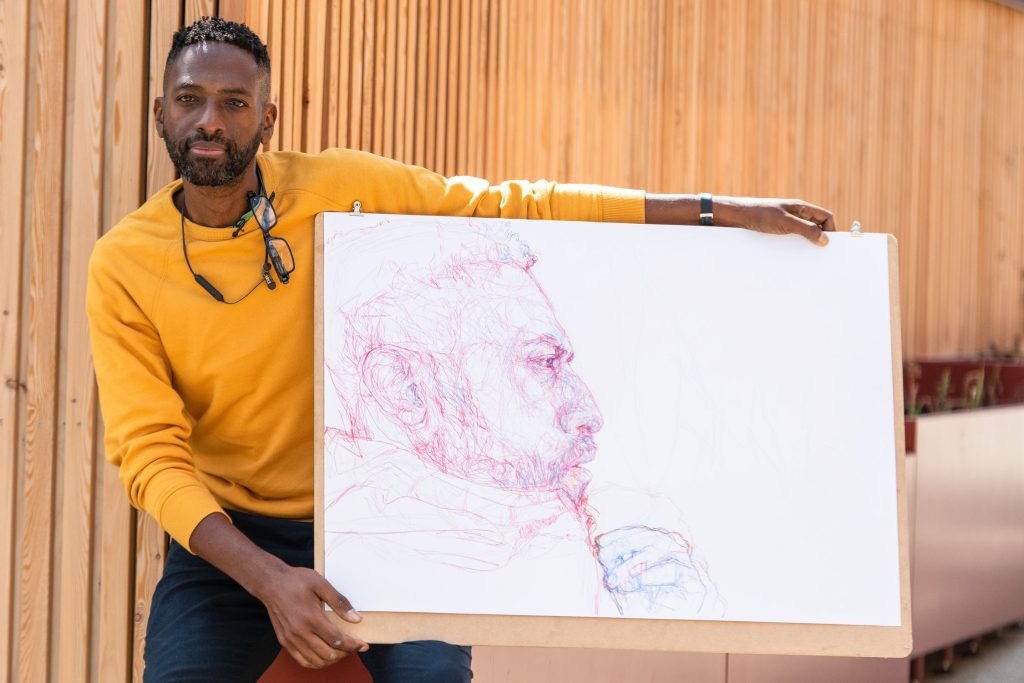 Born: 1968 | 54 years old | Leicester
Net Worth: $1 Million – $5 Million
Latest Award: The Anthony J Lester Art Critic Award
Famous Artworks: Will You Hear Me?, The Talk, Saturday 11:56 pm
Curtis Holder's art concentrates on humans and the human form, and he works on paper with graphite and colored pencils. Since his early childhood scribbles, he has used his pencil to observe life, describe feelings, and tell stories. He won Sky Arts Portrait Artist of the Year in 2020. After completing a Foundation Diploma in Art and Design, he earned a BA (Hons) in Graphic Design. He also graduated from Central Saint Martins with a Postgraduate Diploma in Character Animation. In addition, he holds a PGCE in Primary Education (Art and Design).
Born: 1945 | 77 years old | Rotterdam, Netherlands
Net Worth: N/A
Latest Award: Clifford Chance Purchase Award
Famous Artworks: Self portrait of yesterday, Night visitor, Le Retour Futile 9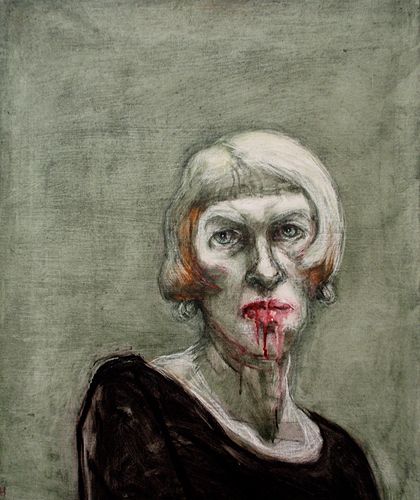 The Dutch painter Marcelle Hanselaar works as an artist to find ways to portray the enigmatic questions of who and what we are when the mask is off and how we seem when the mask is on. The juxtaposition of her forthright subject matter with the traditional technique of oil painting or etching creates an incredible impact on her work. Her paintings and prints show her joy and interest in theatrical illusions, and the works demonstrate her own lively grasp of human nature, in all its anger and fragility, yet being sprinkled with a caustic sense of humor.
Born: 1951 | age 71 years | India
Net Worth: N/A
Latest Award: The John Ruskin Prize
Famous Artworks: Blue Scarf, God's Good, Home Study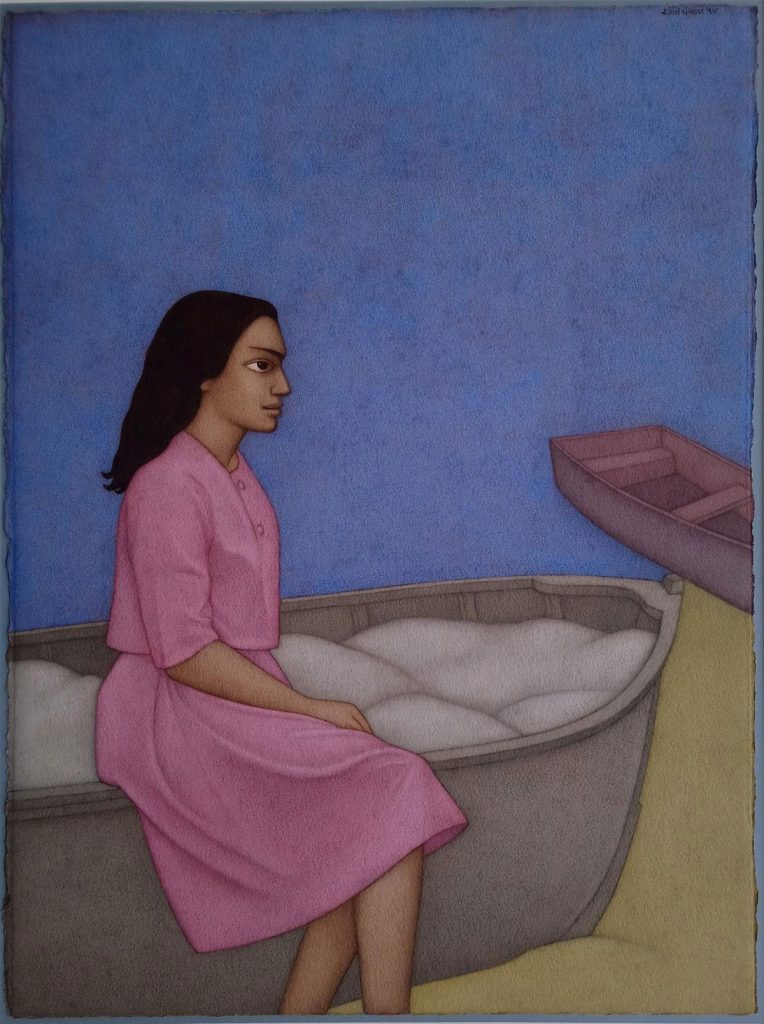 Shanti Panchal occupies a unique position in the realm of British art. He was born into an uneducated family in a Gujarat hamlet and showed his creative abilities from an early age, eventually obtaining a spot at the JJ School of Art in Bombay. Following a teaching term in Bombay, he was awarded a British Council grant to study at the Byam Shaw School of Art in London, where he has resided since 1980. He first studied the European watercolor tradition while working in oils and acrylics.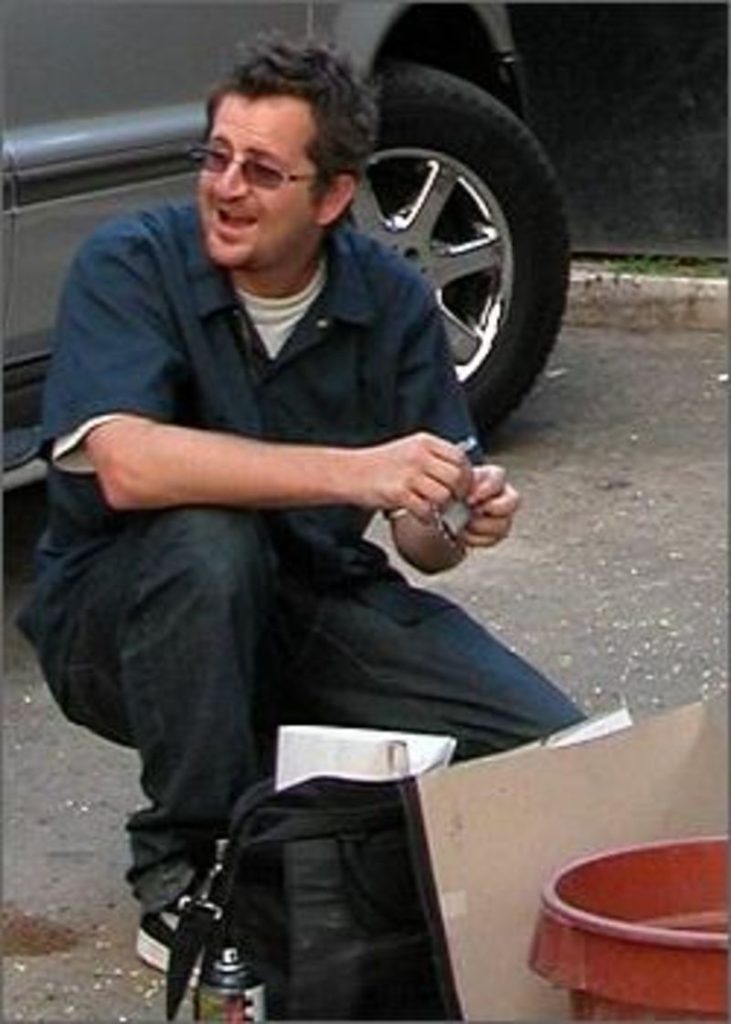 Born: July 28, 1974 | age 47 years | Bristol, United Kingdom
Net Worth: $50 million
Latest Award: Person of the Year at the 2014 Webby Awards
Famous Artworks: Balloon Girl, Game Changer, Slave Labour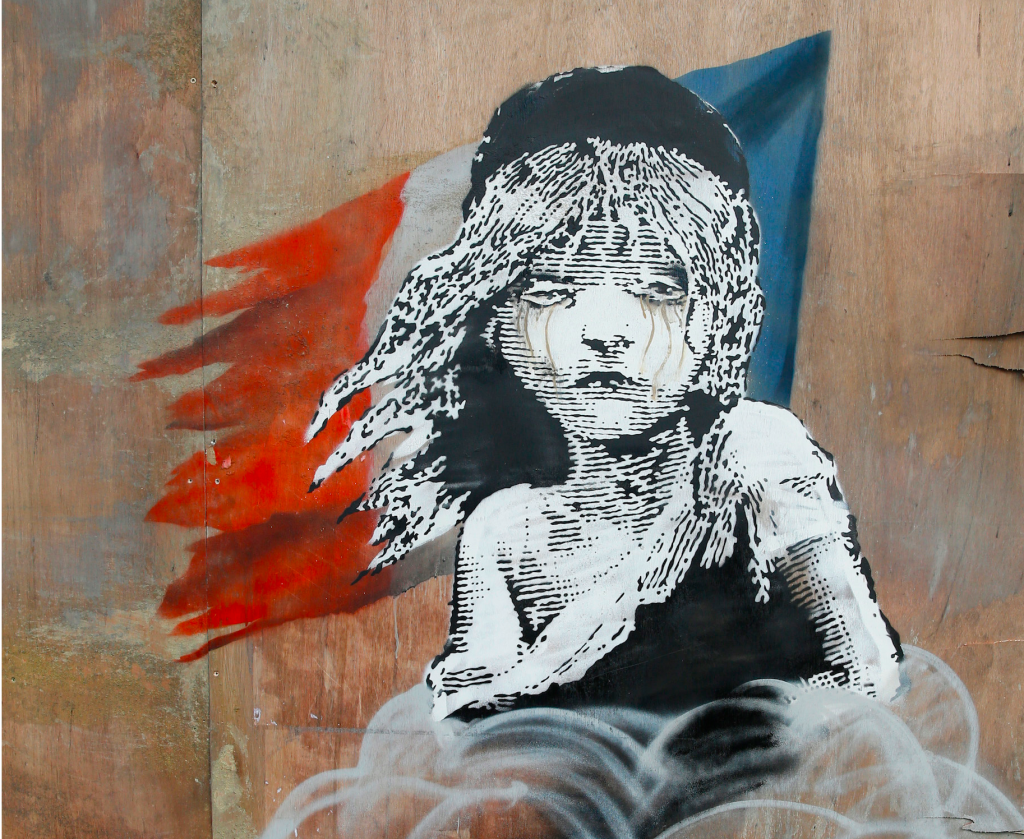 Banksy's work has spawned a subculture in and of itself, making him perhaps the most controversial street artist. However, his political remarks and disruptive vision have influenced places worldwide during pivotal periods in modern history, sparking new perspectives and inspiring art revolutions. He's worked in various street art materials and genres, defying critics' preconceptions and breaking down barriers. Back in 2018, Banksy's Love is in the Bin sold in London for $25.4 million, setting a new record for the anonymous street artist.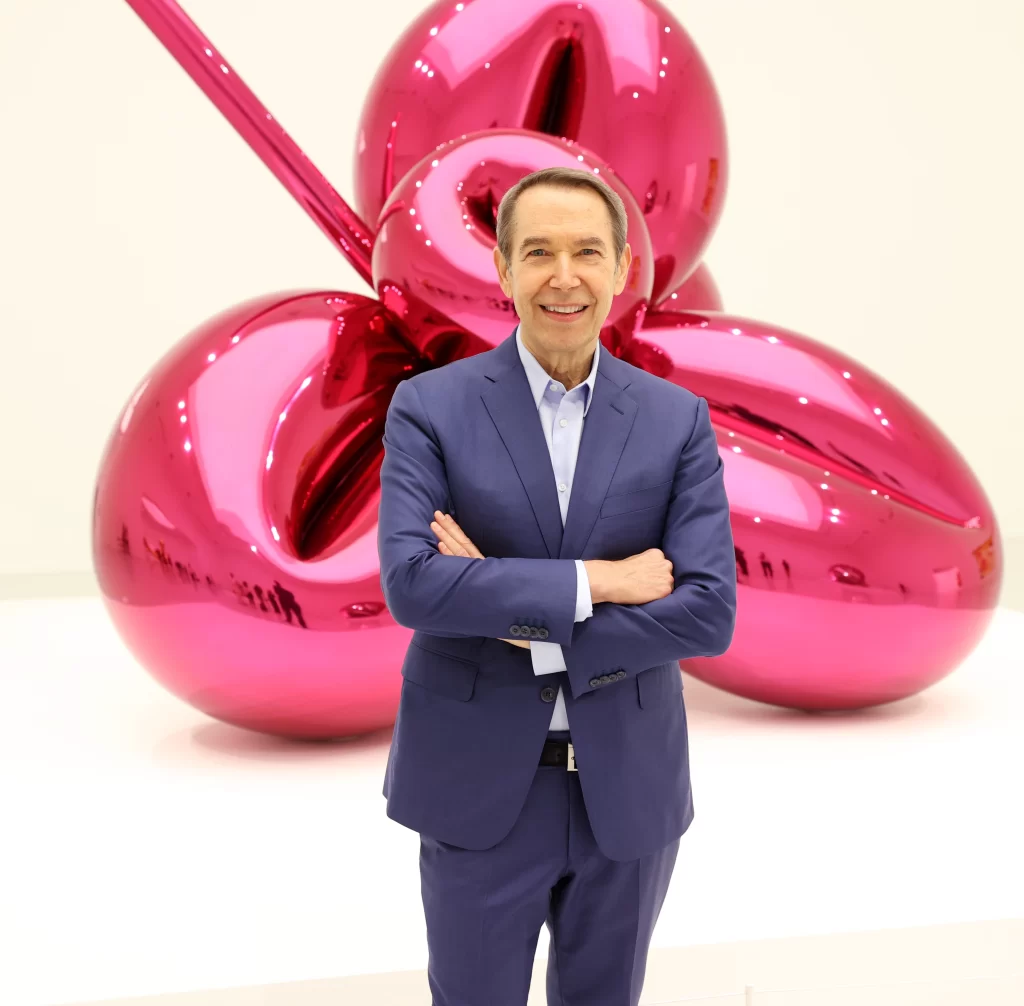 Born: January 21, 1955 | 67 years old | York, Pennsylvania, United States
Net Worth: $500 million
Latest Award: The Governor's Awards for the Arts "Distinguished Arts Award"
Famous Artworks: Balloon Dog, Antiquity 1, Auto
Jeff Koons' classic sculptures, Rabbit and Balloon Dog, and the gigantic floral sculpture Puppy, presented at Rockefeller Center and now permanently installed at the Guggenheim Bilbao, are well-known. Split-Rocker, a floral sculpture previously displayed at the Papal Palace in Avignon, the Château de Versailles, and the Fondation Beyeler in Basel, was most recently on display at Rockefeller Center in 2014. Jeff Koons has earned various prizes and medals for his contributions to the arts.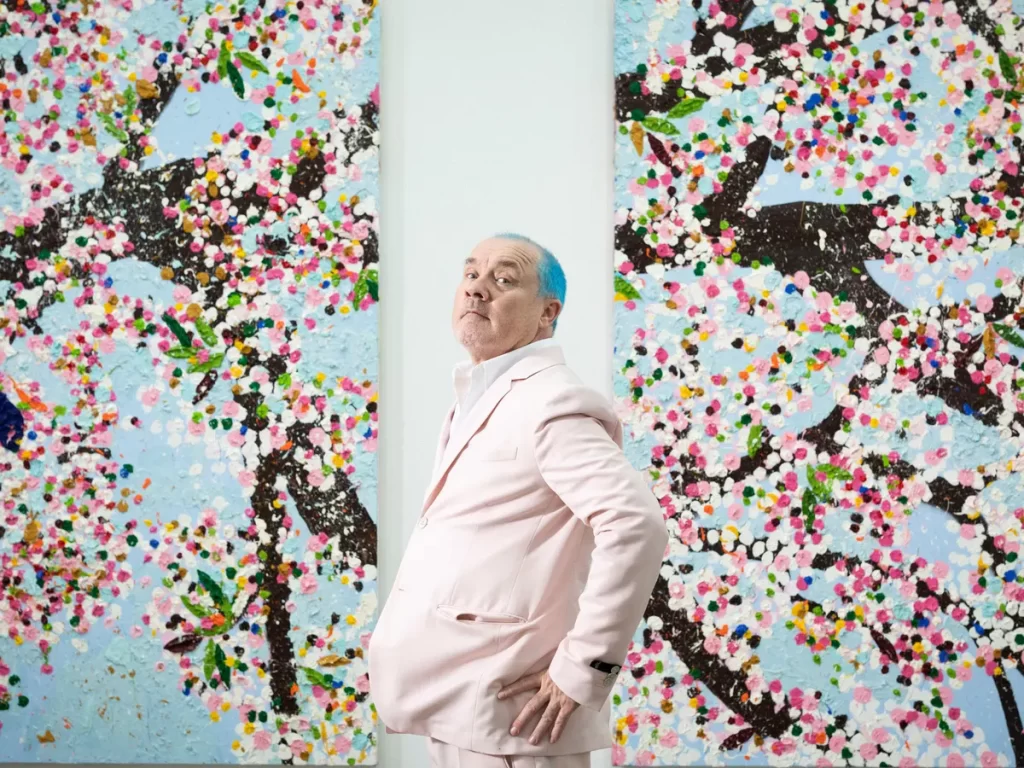 Born: June 7, 1965 | age 56 years | Bristol, United Kingdom
Net Worth: $1 Billion
Latest Award: Turner Prize
Famous Artworks: Memento 4, H9 – 1 Justice, Untitled (Spin)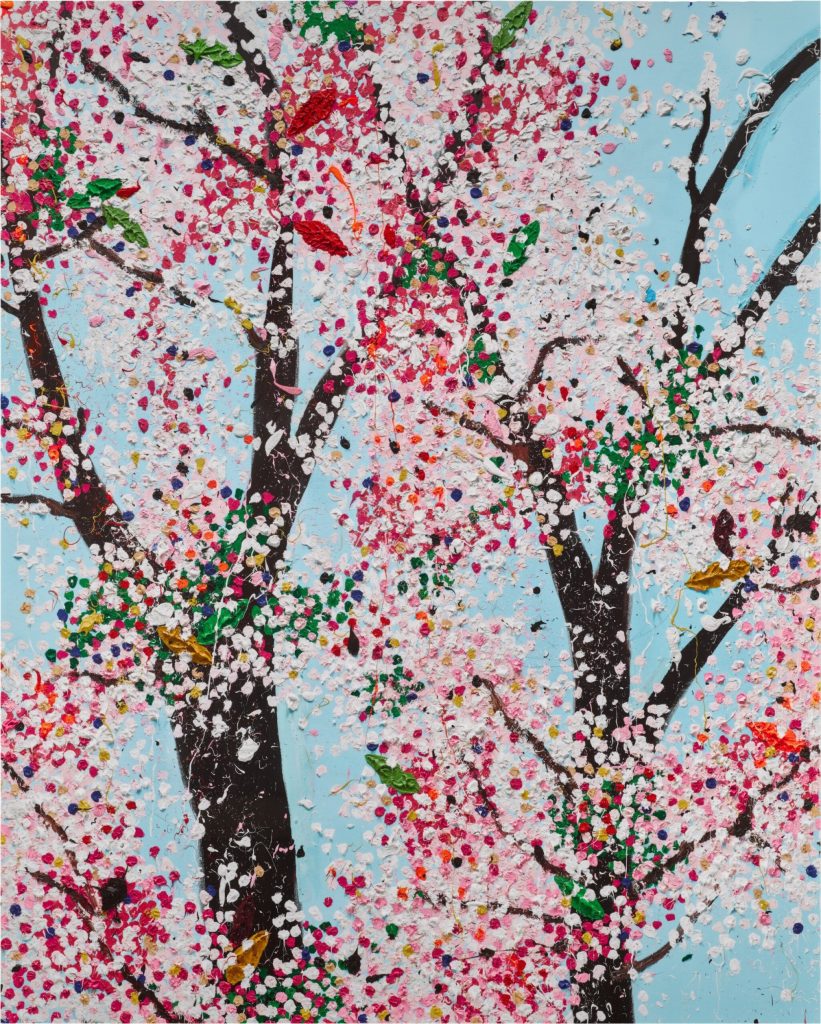 Damien Hirst has created installations, sculptures, paintings, and drawings investigating the complicated ties between art and beauty, religion and science, and life and death since breaking into the international art scene in the late 1980s. His work questions modern belief systems, tracking the ambiguities at the center of human experience, from sequential canvases of colorful dots to animal specimens preserved in formaldehyde tanks.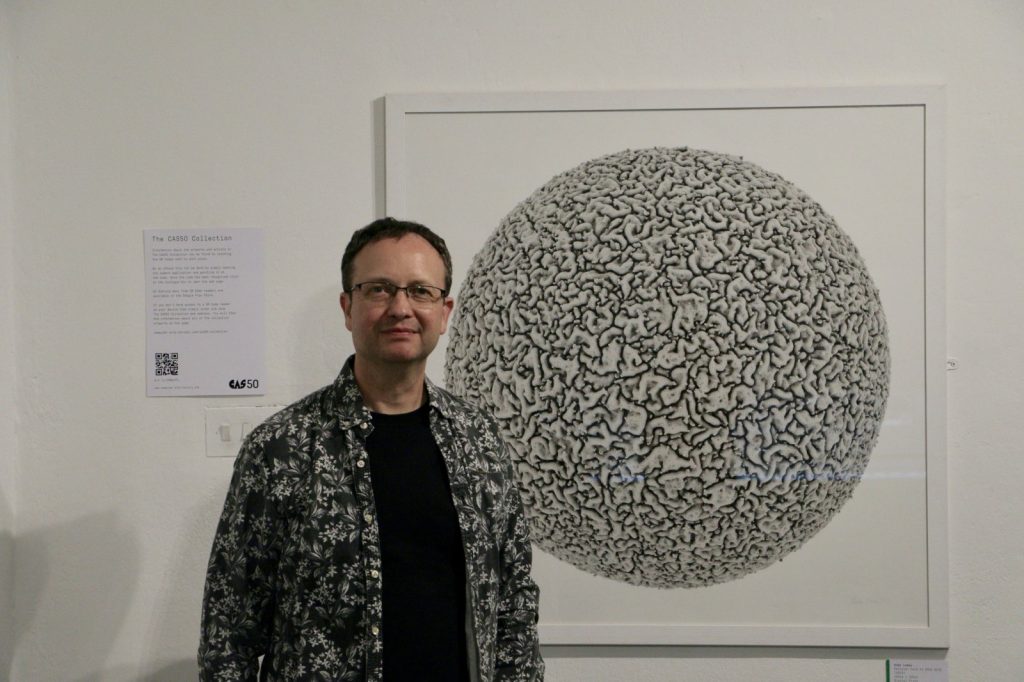 Born: 1967 | age 55 years | United Kingdom
Net Worth: $1 Million to $5 Million Approx
Latest Award: Primetime Creative Arts Emmy Award
Famous Artworks: Yearning for the Infinite, Behaviour Morphe, Emergence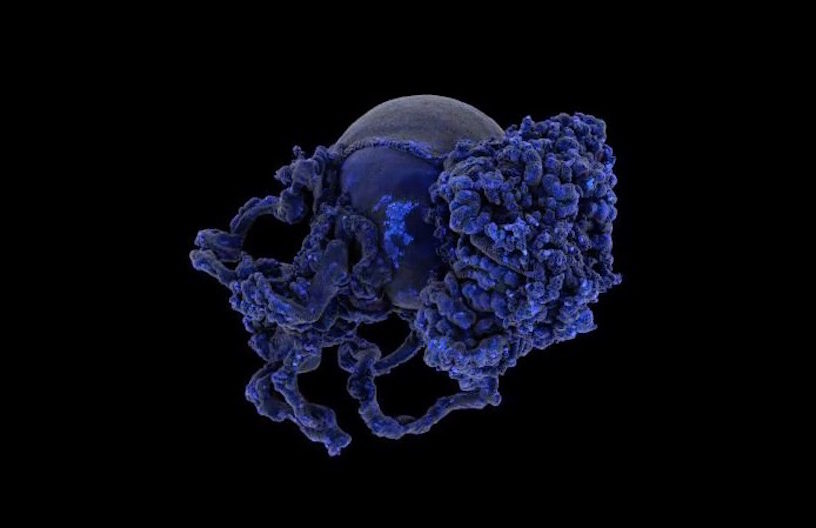 Andy Lomas is a computer artist, mathematician, and Emmy-winning computer-produced effects supervisor. His art investigates how emerging sculptural shapes are produced by imitating growth processes. It lies at the intersection of art and science, inspired by Alan Turing, D'Arcy Thompson, and Ernst Haeckel's work. He is now residing in London, where he is working as a Lecturer in Creative Computing at Goldsmiths, University of London, and establishing his art practice.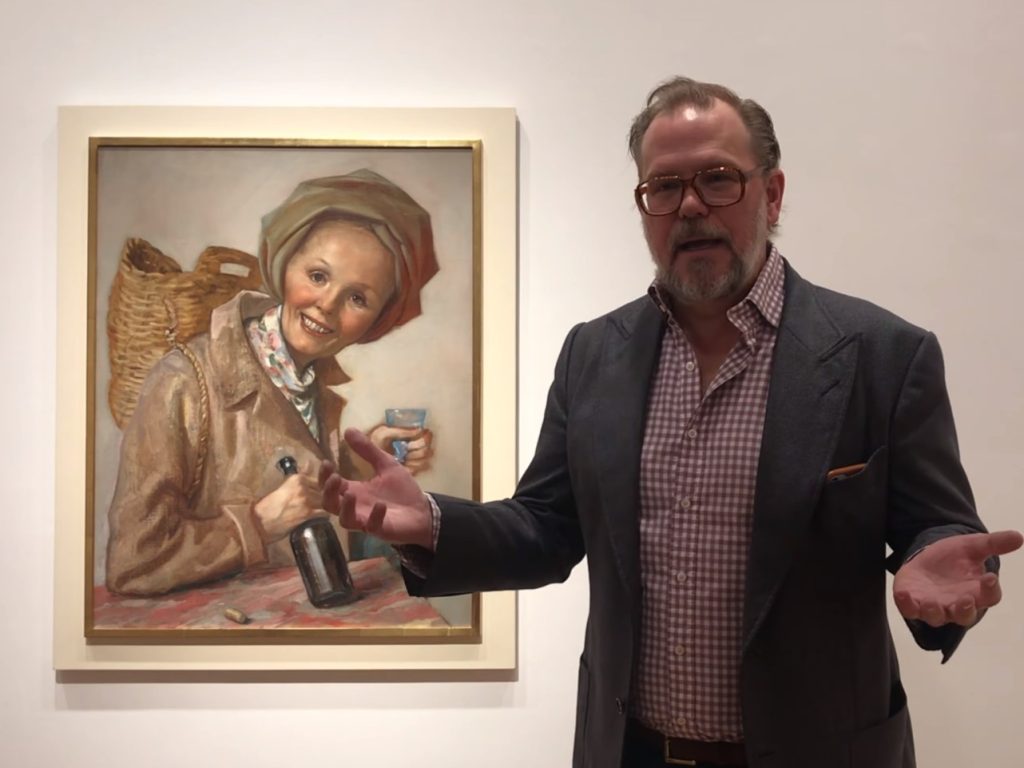 Born: 1962 | age 60 years | Boulder, Colorado, United States
Net Worth: $1.43 Billion
Latest Award: Whitney Museum of American Art
Famous Artworks: The Kennedys, Joan, I'm with Cupid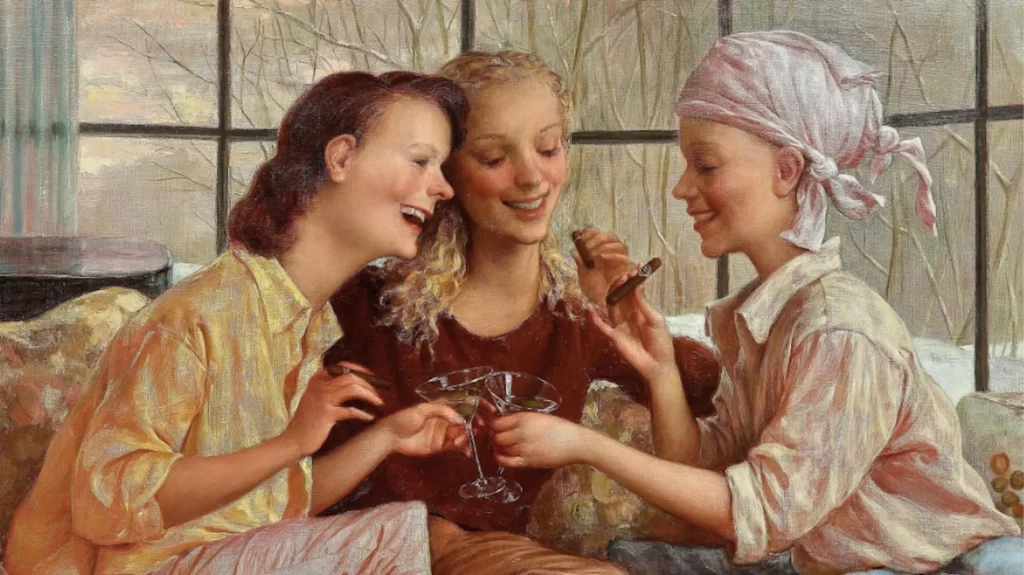 John Currin is recognized for his figurative paintings, including elements from Renaissance painting traditions and 1950s commercials. With caricatured sexuality and researched emotions, he typically depicted his nude figures as explorations of numerous feminine stereotypes present in visual culture. Mr. Currin's work has been shown at New York's Whitney Museum of American Art, the Museum of Modern Art, the Tate Gallery in London, and the Venice Biennale.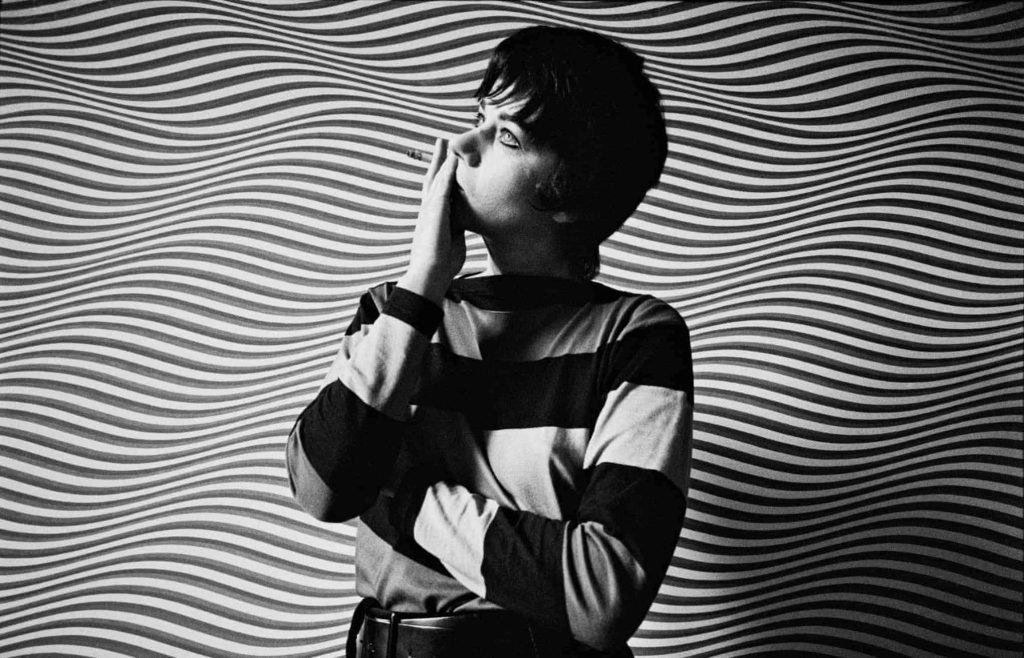 Born: April 24, 1931 | age 91 years | West Norwood, London, United Kingdom
Net Worth: $85 million
Latest Award: Praemium Imperiale
Famous Artworks: Wall Painting 1, RA Inverted, Green Dominance
Bridget Riley began painting form figures semi-impressionist before switching to pointillism in 1958 and concentrating on landscapes. She developed a style around 1960 that focused on the dynamic possibilities of optical phenomena. Fall, 1963, for example, is an 'Op-art' sculpture that has a confusing physical impact on the sight.
To explore more articles, Please Click Here!