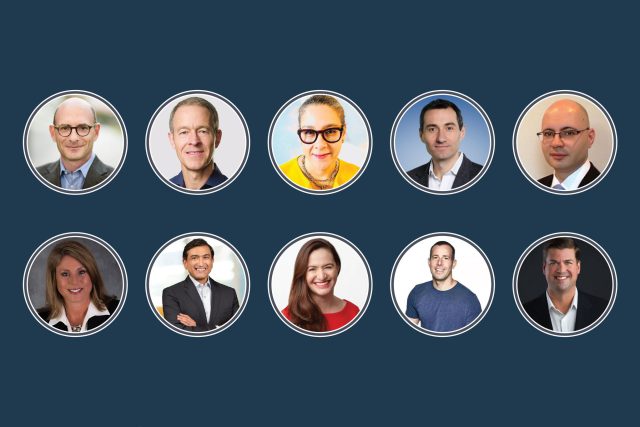 How many of us can name a famous COO? Beginning in the early 2000s, a trend toward flatter organizations and more hands-on CEOs took hold, putting the COO function on the back burner. A COO was employed by 48% of Fortune 500 and S&P 500 corporations in 2000; by 2018, that percentage had fallen to an all-time low of 32%.
However, COOs are resurfacing. As of January 2023, a COO was employed by 40% of top corporations in 2022, with the banking and energy industries leading the way with a combined 48 percent. The position itself has also altered; it is now more expansive, audacious, and revolutionary than ever.
Here is the ranking of the Top 10 COOs in The World – 2022.
Please Note: The InCAP offers this list of the Top 10 COOs in The World of 2023. It's an analysis of the International Corporate Association of Professionals (InCAP), so there is no opportunity for debate centering on this ranking.
Born: 28 October 1966 (age 56), India
Organization: Procter & Gamble (P&G)
Alma mater: Indian Institute of Management
Mr. Shailesh Jejurikar serves as the company's Chief Operating Officer (COO). He oversees information technology, global business services, sales, market operations, sourcing, manufacturing, distribution, and new business for Procter & Gamble (P&G) Enterprise Markets in Latin America, India, the Middle East, Africa, Southeast Asia, and Eastern Europe.
Shailesh held the position of executive sponsor for global sustainability from 2016 to 2021, enabling P&G's "force for good and a force for growth" vision and ensuring the company's sustainability goals are fully incorporated into day-to-day operations to enable—and to inspire—positive impact on the environment and society while generating value for the business, customers, and shareholders.
Born: 1977 (age 45 years; as of 2022), Spain
Organization: Meta Platforms
Alma mater: Stanford University
As the company's Chief Operational Officer, Javier Olivan is responsible for managing the commercial teams, as well as the foundation and core products for the company's family of apps. He previously held the position of Chief Growth Officer at Meta before joining the firm, then known as Facebook, in 2007.
Mr. Javier headed a cross-functional team responsible for the creation and introduction of smartphone devices at Siemens Mobile before joining Meta. Javier has master's degrees in electrical and industrial engineering from the University of Navarra, as well as a master's in business administration from Stanford University.
Organization: Industrial Commercial Properties
Alma mater: University of Notre Dame
Mr. Salata is in charge of the company's daily activities and the executive team's work. He closely collaborates with the business's owner, Chris Semarjian, in his capacity to develop and implement business strategies, plans, and procedures. Mr. Salata actively participates in all business expansion, corporate alliance, financing, and acquisition activities for the company. He is essential in overseeing the company's interactions with partners, tenants, and suppliers.
The Midwest Commercial Real Estate Hall of Fame, the Crain's Cleveland C-Suite Award, the "Forty Under 40" title, and numerous other professional honors have all been bestowed upon Mr. Salata. He has also participated in the Urban Land Institute's Young Leaders Partnership Forum as a mentor.
Organization: Munich RE
Alma mater: University of Chicago
25 years ago, Chris Skowronski started his professional career. He currently serves as COO of Munich RE Specialty Group NA. German-based Munich Re Group is a global insurance provider. It is the second-largest primary insurer in Germany and one of the top reinsurance companies in the world. As a leader in risk assessment, Munich Re pushes the global insurance industry toward digital transformation by extending its product and service offerings as new risk types develop.
Skowronski joined Munich Re in 2019 as the Chief Digital Officer in order to create and implement a new target operating model and technology platform.
Organization: Walmart
Alma mater: University of Manchester Institute of Science and Technology
Chris Nicholas is the Executive Vice President and Chief Operating Officer (COO) of Walmart U.S. He is in charge of the strategy, automation, store operations, distribution center and fulfillment center operations, last-mile delivery capacity, and real estate for Walmart's U.S. Store Operations and Supply Chain.
Chris joined the company in 2018 and has since held the positions of Walmart International's Deputy CFO, CFO, and, most recently, CFO for the U.S. division. He has more than 20 years of extensive retail experience, working in nine different countries and holding leadership positions with businesses like Tesco, The Salling Group, and the Coles Group.
Organization: Citi
Alma mater: Columbia Business School
Essya Hanachi serves as Citi's Chief Operating Officer for Finance, connecting millions of individuals in countless nations and urban centers. Citi's goal is to be a reliable partner for its customers by offering financial services that foster development and advancement. Their main responsibilities include protecting client assets, lending money, processing payments, and gaining access to capital markets. In 1994, Hanachi started her career.
Hanachi worked as the CFO of Chase Card Services at JPMorgan Chase & Co. before joining Citi, and before that, he was a global controller at BGC Partners. She was an associate with JP Morgan earlier in her career.
Organization: Microsoft
Alma mater: University of Michigan
Tracy Galloway leads the Microsoft US Marketing and Operations team. She is the Corporate Vice President and Chief Operating Officer. Her interest is infusing fast-paced, complicated market challenges with strategy and clarity to achieve an effect at scale.
Before this position, she was the US Vice President of Manufacturing at Microsoft, where she oversaw sales, services, and support for clients in the high-tech, process, discrete, and aerospace industries.
She was honored to be named Channel Chief and one of CRN Magazine's Top 100 Most Powerful Women in the Channel. She places a high value on mentoring young professionals and has participated in a number of leadership councils and strategic task forces. She has also spoken prominently at diversity, STEM, and women in leadership conferences.
Organization: Samsung NEXT
Alma mater: New York University
Jordan Hoffner serves as Chief Operating Officer at Samsung NEXT Ventures. Having worked in digital media, traditional media, and technology for more than 20 years, he is an accomplished media executive, inventor, and change agent. He oversees Samsung NEXT's global strategy, innovation, and collaborations.
Prior to joining Samsung, Jordan served as the CEO of Salon Media Group, where he oversaw the site's rescue, reorganization, and sale of the venerable, award-winning Salon.com. Jordan was CEO of Federated Media, a Media General company and a pioneer in native advertising, ad technology, and influencer marketing for the internet and TV, prior to joining Salon Media Group. At Google and YouTube, he has held senior-level strategy and business development positions.
Born: 1963 (age 59 years), United States
Organization: Apple
Alma mater: Duke University
Chief Operating Officer Jeff Williams works under CEO Tim Cook at Apple. He is in charge of managing all aspects of Apple's global operations, including support and customer service. He is in charge of Apple Watch's hardware and software engineering as well as the company's renowned design team. Additionally, Jeff oversees the business's health activities, developing new technology and furthering medical research to enable people to better understand and take charge of their fitness and health.
With the release of the iPhone, Jeff played a significant part in Apple's entry into the mobile phone industry. Since 2010, Jeff has headed global operations for all products. He was also in charge of Apple Watch's engineering development. When Jeff joined Apple in 1998, he was in charge of global procurement.
Nationality: Costa Rican
Organization: Google
Alma mater: University of Washington
As COO, Corrales oversees the creation of Google hardware products, including the Pixel 6 with its own custom silicon, Google Tensor, Pixel Buds, Nest speakers, displays, and cameras, Fitbit wearables and trackers, among others, and is in charge of bringing those products into consumers' hands. Corrales is also in charge of Google Hardware's customer experience and end-to-end IT efforts.
In San Jose, Costa Rica, Corrales was raised. She relocated there to study at the University of Washington, where she earned a bachelor's degree in economics. She studied at Stanford University and earned a master's degree in engineering.
To see more InCAP Rankings, Please Click Here!