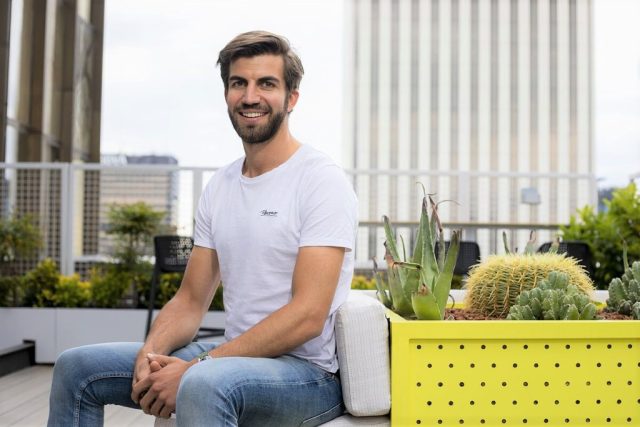 In just six years, European software firm 'Personio' has become one of the most valuable startups in Europe. The company is valued at 8.3 billion. But the company's path was not so smooth in the beginning.
Hanno Renner, the company's chief executive, recalls those difficult times. In an interview with CNBC, he said the situation was such that the company had only 226 left as a bank at one time. But with excellent luck, the company gets a significant investment after that incident. From then, the wheel of fortune began to turn.
Personio was established to provide services to small and medium businesses. The founders of Personio derive their inspiration from a real-life experience. That is, one of their friends was working as the chief technology officer of a company. But they have always received complaints from the human resources department that work is being disrupted due to lack of necessary software. After hearing this, the founders of the company thought of giving a solution. Then they are students. They had no place to sit. For that, they were looking for a place to make software in one place of college. For that, they invest as little as possible in student life. Then the founders of the first software, Personio sold. He re-invested in the development of the company with the money from the sale of that software. First, they take software licenses. Then they bought a small office and hired some staff.
Based on this success, the founders of Personio received seed funds. In 2016, they received 21 million euros. Among the investors, they were from Global Founders Capital, those who have invested in Facebook and LinkedIn also. However, according to the rules, Personio had to pay all the outstanding bills before investing.
From then on, the company's financial position began to change dramatically. Last October, they invested 260 million. And the value of the company stands at 6.3 billion. This is significant because the company's valuation stood at 1.7 billion in January alone. Within ten months, the assessment more than tripled.
This new fund is being spent on software development called People Workflow Automation. This has created an opportunity to bridge the gap between the company's human resources and other departments. This is especially true when there is a need for coordination between different departments when recruiting staff.
In January 18, German HR platform Personio, cofounded by 30 Under 30 honoree Hanno Renner, announced that it had raised $125 million on a 1.7 billion valuation. Existing investor Index Ventures led the Series D round, with all of Personio's other existing investors Accel, Lightspeed Venture Partners, Northzone, Global Founders Capital, and Picus participating in the round.
Mr. Hanno Renner, the source of the company's success, believes that success is not only achieved by being the boss of the employees but also by creating an environment in which the employees can feel as the proprietors of the company. Renner added that employees need to make sure they can make the right decisions or feel like entrepreneurs.
Currently, Personio has two thousands of employees whereas, in 2020, the number of employees was 350. At one event, Mr. Renner, who is serving as Personio's CEO, said, "We are democratizing the human resources software for SMEs because most business software has historically been target toward the enterprise companies. Those are very expensive cumbersome solutions that are targeting companies who have 5,000, 10,000 or 50,000 employees."
Right now, Personio serves companies from 10 to 2,000 employees as it is mentioned previously. The pride thing for Personio is that the firm has clients in 80 countries worldwide, though they are currently heavily focused on Europe. The firm raised a € 2.1 million seed round in 2016, a $ 12 million Series A in 2017 (led by Northzone), $ 40 million Series B in 2019 (led by Index Ventures), and a $ 75 million Series C in 2020 (led by Accel). So far, the company has raised over $250 million, and has become Europe's first HR tech unicorn.