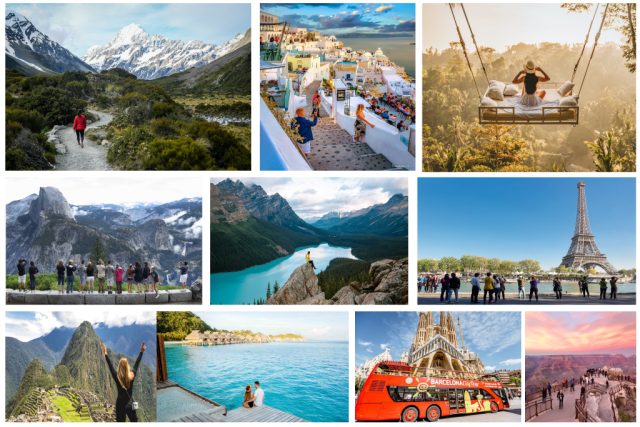 The ability to grow is a concept that is aspired after at every stage of life. The world discovers new talents and capacities, joy, unique challenges, connection, and love. So, where do we obtain this growth concept? The good news is that growth can happen anywhere; even better, it happens exponentially when we TRAVEL! When we travel to a new place, our surroundings become unexpected, our critical thinking and problem-solving abilities are tested, and we begin to evolve. The world is filled with such a wide variety of beautiful destinations and beautiful places to visit that it can be difficult to compile a list of the best ones. Even then, we have brought the list of the Best Holiday Destinations, including specific sites, monuments, and locations, each worthy of a visit in its own right.
Please Note: The InCAP offers this list of Best Holiday Destinations. It's an analysis of the International Corporate Association of Professionals (InCAP), so there is no opportunity for debate centering on this ranking.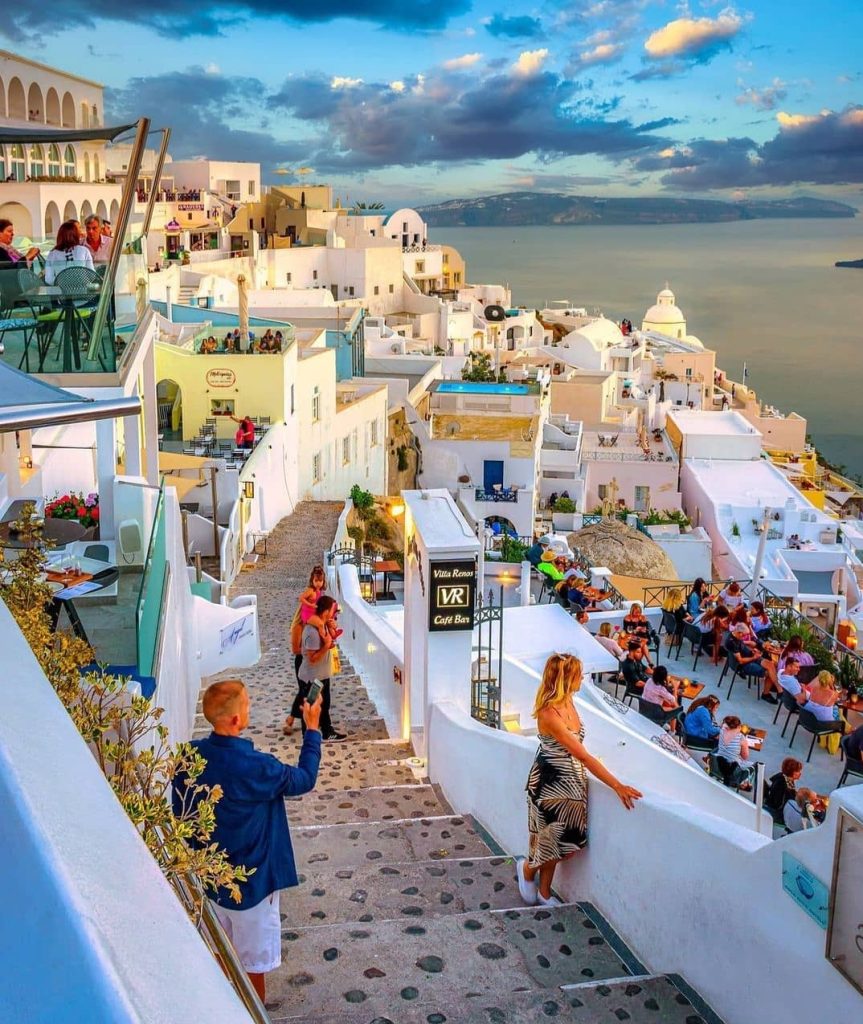 Best Travel Time: September to October & April to May
Santorini, Greece, is one of the best vacation spots for various reasons. The small island boasts deep traditional roots, beautiful scenery around every bend, and diverse cuisine. It features a lot of romantic settings and stunning natural vistas to explore. The spectacular caldera, the views, the remarkable volcanic beaches, and the lunar landscapes are the astonishing results of this eruption that can only be appreciated in Santorini.
Everything is in perfect harmony in this beautiful "painting." Santorini is always included in lists of the world's most beautiful islands because it has all of the romantic and magnificent sights associated with white-washed villas, blue-domed churches, turquoise waters, classic windmills, boat excursions, volcanic island, wine-tasting, black-sand beaches.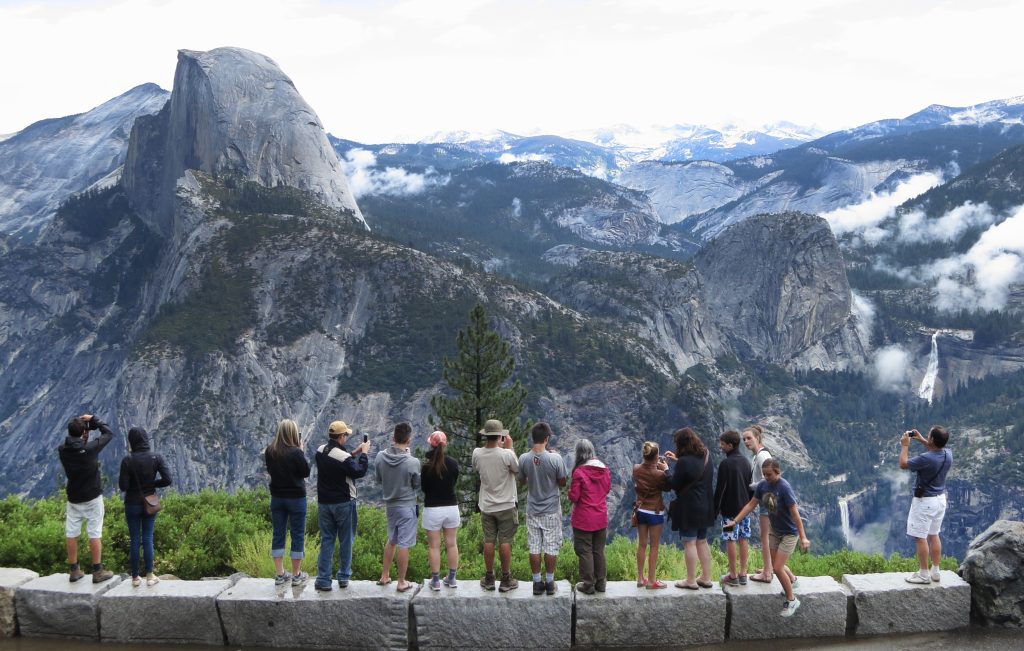 Best Travel Time: June & September
Yosemite is a protected region of 1,200 square miles in northern California's Sierra Nevada Mountains. Yosemite, which was designated as a UNESCO World Heritage Site in 1984, has an average of 4 million tourists each year, though that figure increased to 5 million in 2016! Later, the COVID-19 pandemic ruined almost every tourist sector. But now tourists have started to visit again.
Granite cliffs, meadows, lakes, gigantic sequoia groves, glaciers, woods, and waterfalls are among the sights to view in Yosemite. Bears, deer, coyotes, bobcats, river otters, foxes, cougars, bats, and various bird species live in the park. Hiking, rock climbing, horseback riding, and rafting are just a few of the outdoor activities available in Yosemite. Skiing and snowboarding are available in the winter.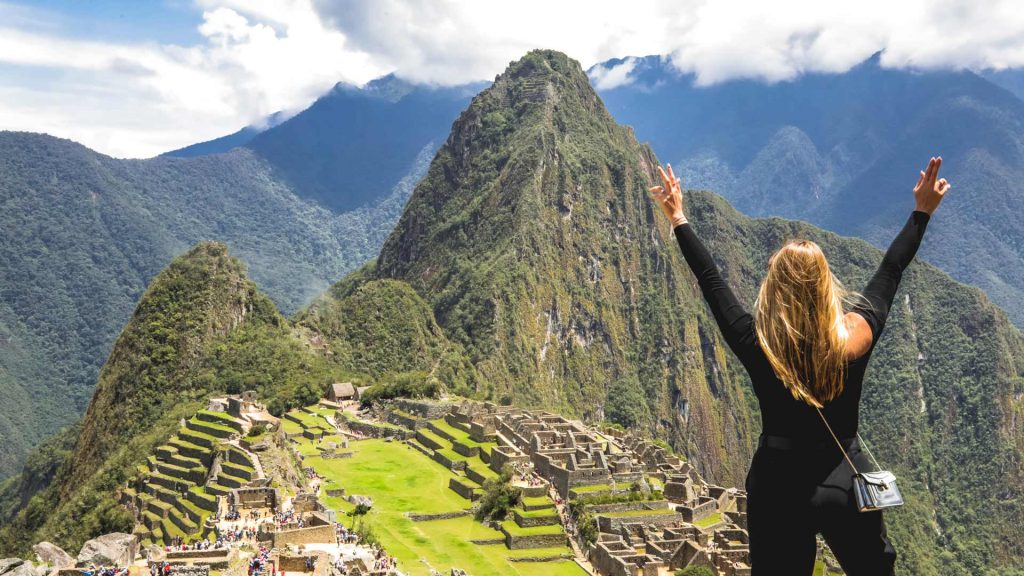 Best Travel Time: April & May
Machu Picchu, located more than 7,000 feet above sea level in the Andes Mountains, is Peru's most popular tourist destination. Machu Picchu, a symbol of the Incan Empire erected in 1450 AD, was selected as one of the New Seven Wonders of the World in 2007 and was designated a UNESCO World Heritage Site in 1983.
Machu Picchu's Historic Sanctuary never ceases to fascinate visitors from all over the world. Machu Picchu was created as a royal retreat for Pachacuti, the Incas' ninth monarch. Most age estimations are based on historical accounts of his ascension to power, implying a construction date of around 1450.
07. Grand Canyon, United States
Best Travel Time: April & June
Visiting the Grand Canyon provides numerous opportunities to get some fresh air and exercise. If extreme activities aren't on your itinerary, you can go hiking, horseback, burro riding, rafting, swimming, or take a leisurely walk. For being one of the most magnificent places on the planet, the Grand Canyon was designated as a UNESCO World Heritage Site. The canyon's everlasting splendor can never be fully captured in images or descriptions. The breathtaking visual changes and grandeur can only be felt. It is more than 100 miles long and offers a truly American experience.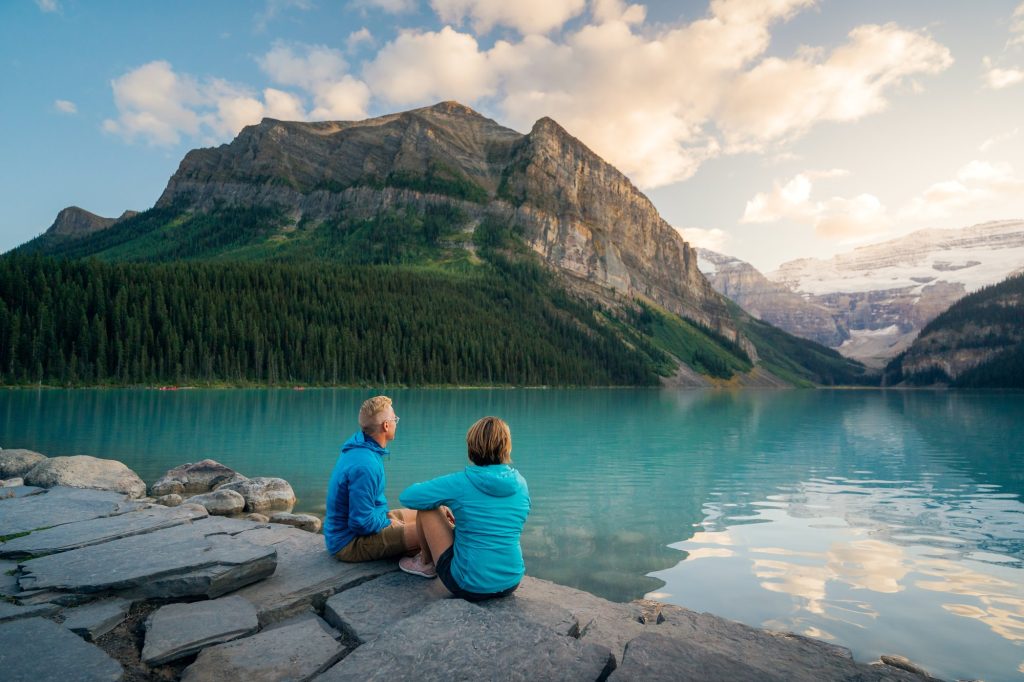 Best Travel Time: June to August & December to March
Banff was created to be a traveler's paradise. Banff Avenue, the city's main thoroughfare, is even positioned to provide the best view of Cascade Mountain. The patios and terraces of top-tier restaurants are packed with people taking in the breathtaking scenery. The scenic streets, which occasionally see a deer commuting through the town, are lined with local stores and art galleries.
The Banff Gondola takes an eight-minute ride to the summit of Sulphur Mountain, replacing a strenuous trek with a comfortable seat and soaring views. A 360-degree rooftop observation deck, a café with amazing views from every table, and an interpretative boardwalk let you casually explore the mountaintop, including the historic Sulphur Mountain Cosmic Ray Station, all located at the summit.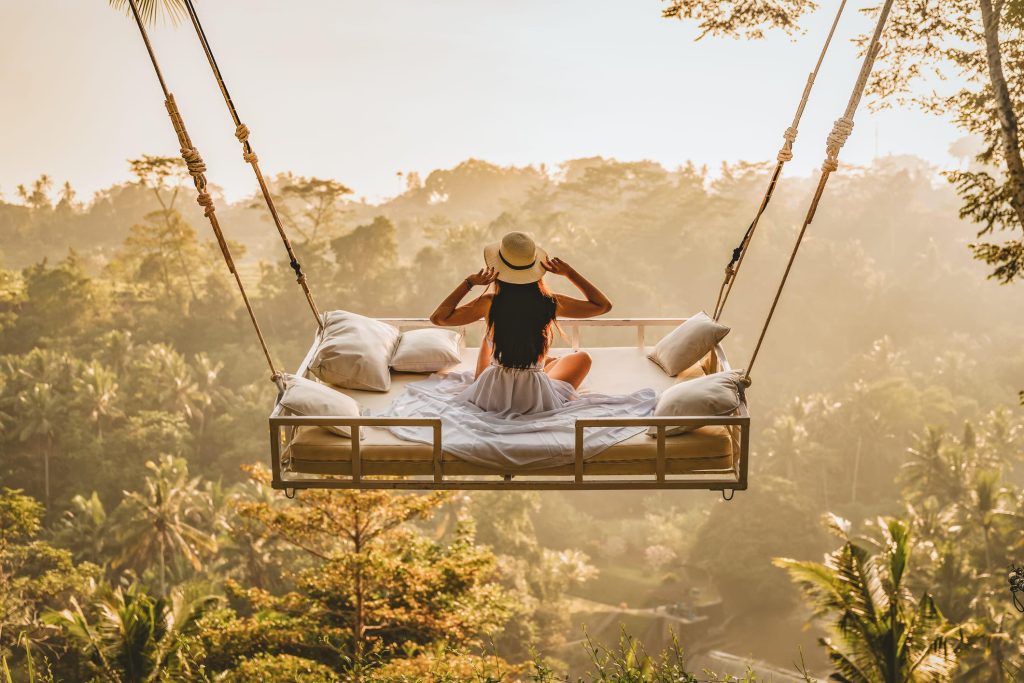 Best Travel Time: April to October
Bali continues to excel among Indonesia's more than 17,000 islands in terms of tourism. Although there are other tropical attractions, millions of travelers visit this fascinating island each year. The island's appeal is evident, from magnificent landscapes and religious places to beach parties and a diverse population.
It's simple to see why holidaymakers and digital nomads flock to Bali. The unique cooperative water management system known as subak, which dates back to the ninth century, is part of Bali's UNESCO-recognized cultural landscape. That may not sound thrilling, but it is what has made Bali such a productive rice producer, resulting in the island's famous rice paddies. Bali Swing is a very popular activity there. Moreover, Nusa Lembongan, Nusa Penida, Devil's tear, Ubud city are the must see places to visit.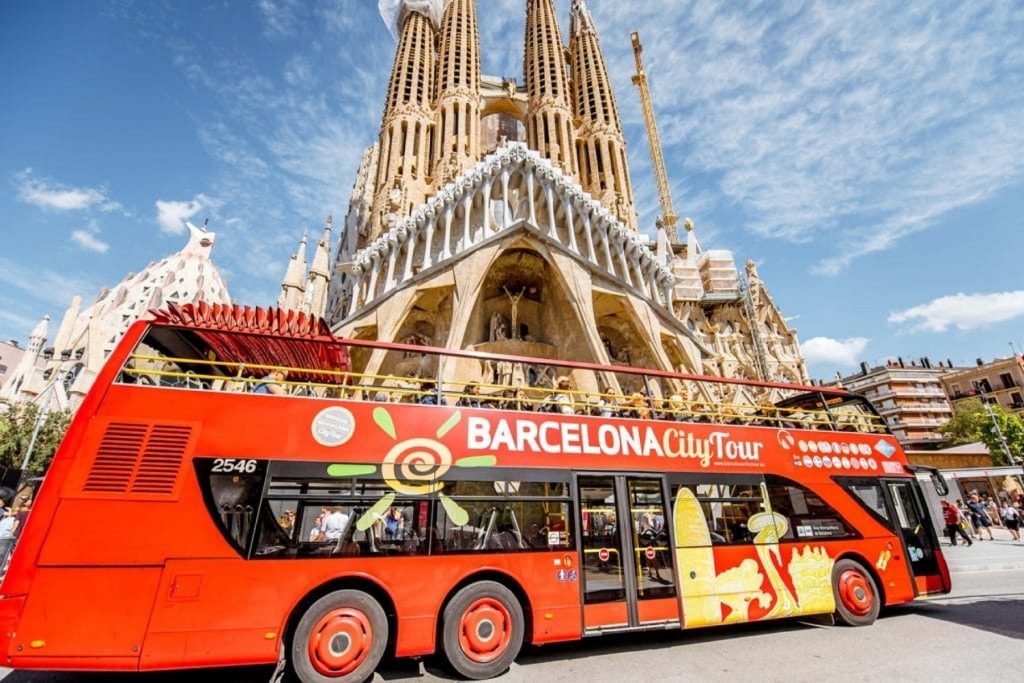 Best Travel Time: May to June
You've wanted to visit Barcelona for a long time, and now is the moment to make it happen. The food, architecture, and overall ambiance of the city will all appeal to you. Furthermore, Barcelona has a beach, allowing you to combine a city visit with a beach vacation. Barcelona is also well-known among football lovers, as FC Barcelona is one of the best clubs in the world.
Tourists can feel safe in Barcelona, and most visits are uneventful. Barcelona is not a cheap city, but there are many affordable lodging options to suit all budgets. When staying away from Las Ramblas or the Sagrada Familia, you can locate slightly less expensive accommodation. It's a lovely city all year, and you'll be enamored with its architecture, street art, and tapas restaurants!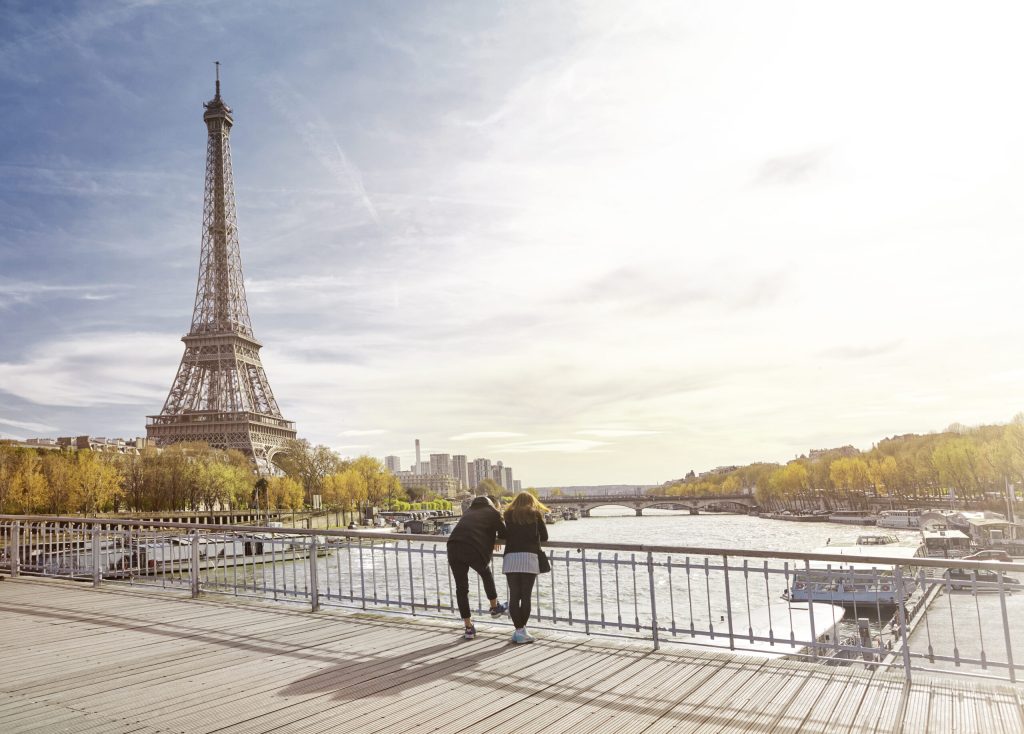 Best Travel Time: October & April
The French capital is one of Europe's most charming capitals and one of the most visited places. There are numerous reasons to travel to Paris; it is a beautiful and cultural city that is relatively walkable and has many impressive landmarks, and it has inspired many writers, artists, and filmmakers. Paris is one of the world's most beautiful cities.
The Louvre Museum, Notre Dame Cathedral, and the Eiffel Tower are world-famous. It is known for being a charming and culturally rich city. The city is also recognized for its excellent cuisine and its café patios. So, Paris is always a good idea.
02. Bora Bora, French Polynesia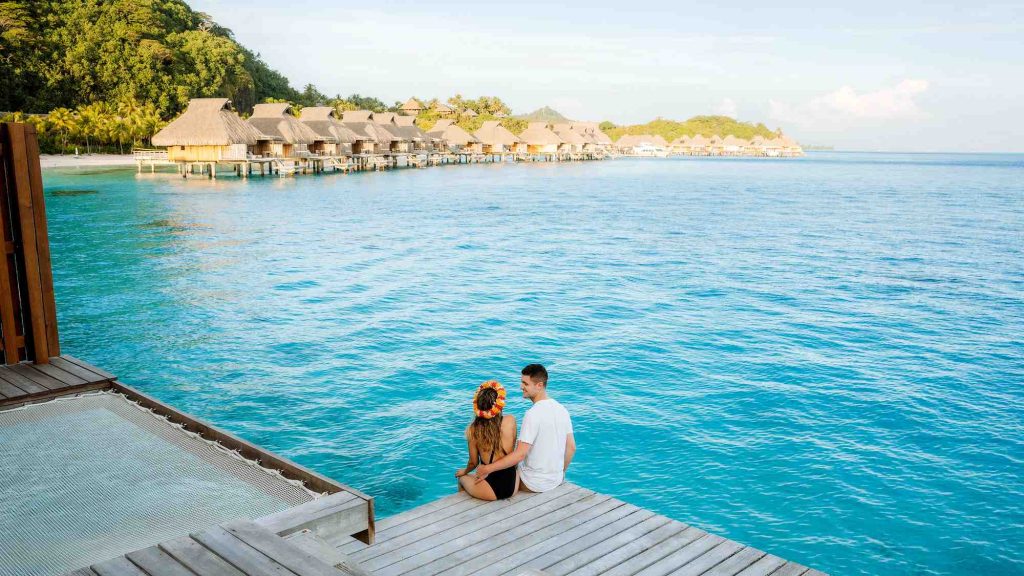 Best Travel Time: November & April
If you're looking forward to a romantic resort, go no further; Bora Bora provides everything you need for a perfect couples trip. Bora Bora's most stunning assets are its lagoon and environment. Therefore outdoor activities are a "must-do" not to be missed. The island is pest-free, with no venomous snakes or insects to be found.
It's one of the world's most remote islands. Bora Bora is surrounded by small islets, including Motu Ahuna, Motu Tapu, Motu Mute, Motu Tafari, Toopuaiti, and others. Bora Bora remains an untouched paradise with clean water and pristine beaches because there are no throngs of tourists or sky-high hotels. In truth, French Polynesia is one of the world's most pristine environments.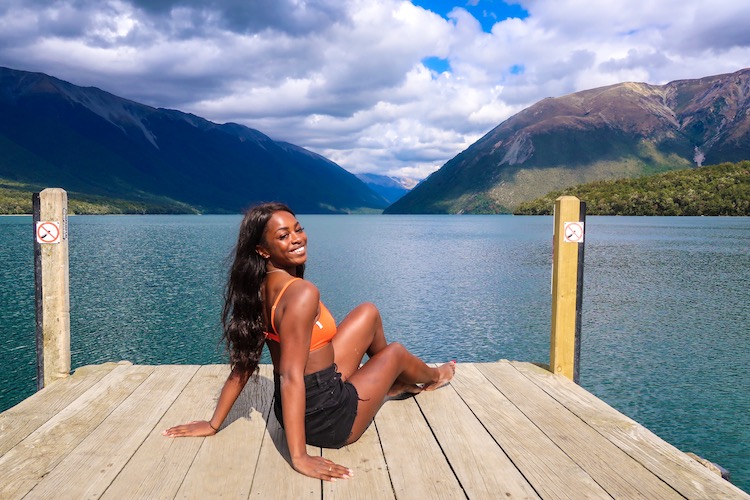 Best Travel Time: December to March
Because of its untouched natural beauty, New Zealand is a popular tourist destination. However, the South Island of New Zealand appears to be the most popular. The location is incredibly stunning, with a variety of scenic vistas. The island's lakes, glaciers, and lush green mountains are well-known.
The South Island of New Zealand is truly a magical place. It is famous for Queenstown, which sits on the shores of Lake Wakatipu, surrounded by massive mountain peaks, including the remarkable Mountain Range.
To see more Rankings, Please Click Here!