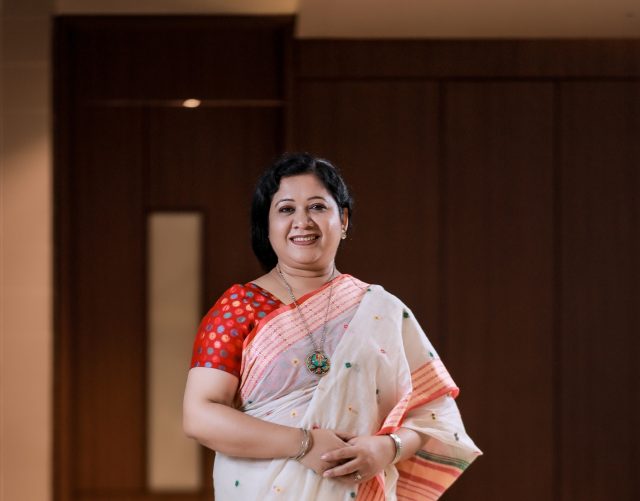 Every employee wishes to have a secure career path and an excellent work-life balance. However, when employees are dissatisfied, they may be forced to look for work elsewhere. In addition, employees in Bangladesh are less satisfied because of unsatisfactory working environment, inefficient management, treachery, discrimination, imbalanced salary structure, lack of professionalism and mutual respect.
Moreover, there is a prevalent view that an organization's overall productivity and success are based on its employees' effective and efficient performance and that even better performance is established on employee job satisfaction. Therefore, job satisfaction matters! In this edition, we have addressed these issues in detail. No matter how much salary you get, you definitely need happiness in your professional life.
Inside this April edition, read our exclusive interview with Architect Saida Aktar Mumu, CEO of Matreek, and discover her exquisite business journey with a biographical touch. Find out where Bangladesh needs to focus on improving its infrastructural grounds. Do not miss reading the "Underscoring Me-time: A wellbeing for Personal & Professional Life" feature by Mohammad Solaiman Uddin, General Manager of Amber Group.
Apart from this, someone in Bangladesh made incredible success internationally. He is none other than Mr. Avik Anwar, the first International Motorsports Winner from Bangladesh. Explore our special interview with the Champion and know his overall journey of being a racer and Managing Director of Car House Imports. Check out every detail about the Highest-paid Athletes in The World of 2022 in your favorite InCAP Ranking segment.
Eid-ul-Fitr is knocking at the door, so people from different areas are ready for their Eid purchasing. This time, The InCAP lets you explore the Eid Collection from various brands. Along with that, it's my responsibility to introduce ANYVAS; because it is the first entrepreneur-based marketplace in the world. Their purpose is clear enough to ensure consumer rights. Don't forget the starting phase of the magazine, where Business Cloud is inserted; as always, it will work as an entire month reminder.
I promise something great is waiting for you.
The Bengali new year is coming, hence, Shuvo Noboborosho. Along with that, take my heartfelt Eid-ul-Fitr greetings to you and your family. Eid Mubarak!
Stay safe and healthy! Happy reading!