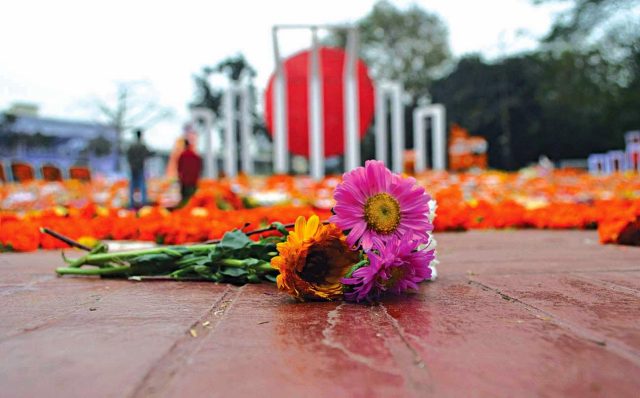 The mid-twentieth-century Bangla language movement is an inspiring period of Bangladeshi history. The strong rulers of the time, Pakistan, yielded to public pressure and accepted Bangla as one of the country's official languages due to heroics, sacrifices, enthusiasm for the mother tongue, and devotion to the homeland. The editorial is about The Rise of Bengals.
It's a terrible story with a beautiful ending: Bangla ultimately earned the stature it deserved, but not without the loss of many lives. After UNESCO established February 21 as International Mother Language Day, the day some courageous Bengalis laid down their lives for their mother language sixty-five years ago is acknowledged and celebrated worldwide.
Today, 21st February, 2022, is International Mother Language Day in Bangladesh, but how many people are aware of its history? So, let's take a look at the Bangla language movement's history.
July 29, 1947:
Dr. Muhammad Shahidullah, a Bengali, defends the Bangla language.
December 6, 1947:
East Pakistani students grew enraged and launched a rally on the Dhaka University campus, asking to recognize Bangla as one of Pakistan's official languages.
February 23, 1948:
At the time, Pakistan's Constituent Assembly was meeting in Karachi, the country's capital. Dhirendra Nath Datta, a member of Pakistan's Constituent Assembly, suggested legislation allowing members to talk in Bangla and allowing it to be used for official reasons. However, the plan was condemned by Prime Minister Liaquat Ali Khan and the Muslim League to split the Pakistani people, and the legislation was defeated.
March 11, 1948:
In East Pakistan, a mass strike was held to protest the deletion of Bangla from the Constituent Assembly's languages, the lack of Bangla lettering on Pakistani coins and stamps, and the use of solely Urdu in naval recruiting examinations. The movement also restated its previous demand that Bangla is designated as one of Pakistan's state languages, and it is the official language of East Pakistan.
March 19, 1948:
The governor-general of Pakistan, Muhammed Ali Jinnah, visited East Pakistan. He spoke at two gatherings in Dhaka, ignoring the overwhelming desire for Bangla in both. He underlined that Urdu would be Pakistan's only official language.
March 21, 1948:
While the province's language can be Bangla, Mohammad Ali Jinnah declared at the Dhaka University commencement that "Urdu would be Pakistan's official language, and no other language will be used. Anyone attempting to deceive you is a Pakistani enemy."
March 28, 1948:
Before leaving Dhaka, Jinnah gave a radio address reiterating his "Urdu-only" stance.
September 11, 1948:
Mohammad Ali Jinnah died. Pakistan's new Governor-General is Nazimuddin.
February 7, 1949:
After receiving a report from Fazlur Rahman, the Central Pakistan education advisory council advised the Arabization of Bangla (linguistic shift via progressive adoption of the Arabic language).
March 11, 1950:
Abdul Matin was appointed as the convener of the Dhaka University Language Action Committee.
December 6, 1950:
The East Bengal government founded the East Bengal Language Committee, which Maulana Akram Khan chaired, to report on the language issue. Then the Committee finished its work and submitted the report.
October 16, 1951:
Liaquat Ali Khan, Pakistan's Prime Minister, has died. So Ghulam Muhammad, a public official, becomes Governor-General, and Nazimuddin becomes Prime Minister.
January 27, 1952:
Khwaja Nazimuddin traveled from Karachi to Dhaka. He told a crowd at Paltan Maidan, "The province's people would choose the province's language, but that only Urdu would be the country's official language."
January 28, 1952:
In a protest assembly at Dhaka University, students refer to the Prime Minister and Provincial Ministers as West Pakistani puppets.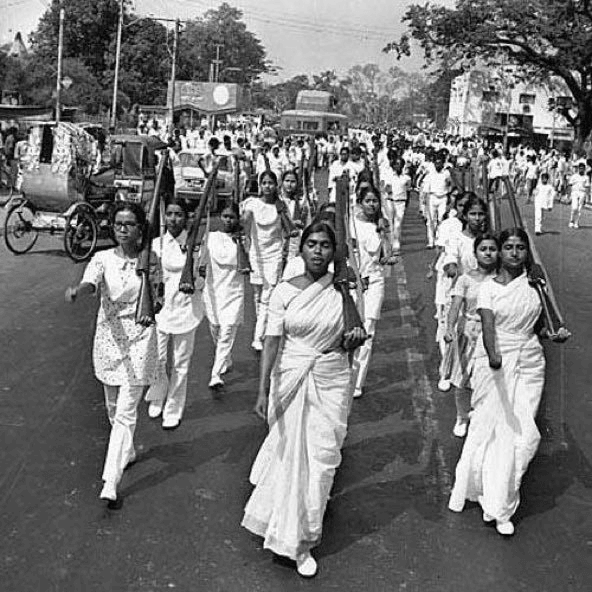 January 30, 1952:
At Dhaka University, there was a strike.
January 31, 1952:
On the day, members from various political and cultural groups met, headed by Moulana Bhasani. As a result, Kazi Golam Mahboob was appointed as an All-Party Central Language Action Committee chairperson. The administration also requested that Bangla be written in Arabic script.
February 4, 1952:
Abdul Matin organizes the "Dhaka University's State Language Committee in a show of defiance." Shorbodolio Kendrio Rashtrobhasha Kormi Parishad declares February 21 as a strike day across the province, dubbing "Bhasha Dibosh" (Language Day). Gaziul Haq and Abdul Matin led the student procession. Students from the University of Dhaka and other institutions gathered on campus to urge the government to abandon its plan to write Bangla in Arabic script.
February 20, 1952:
Under the presidency of Abul Hashim, a meeting of the Central Language Action Committee was conducted. The decision to breach Section 144 was a contentious one. The students were found to violate Section 144.
February 21, 1952:
The students were found to have broken Section 144 and had a meeting on the DU campus at 11 a.m. Soon after, the Vice-Chancellor arrived and requested that they come to a halt. The students, led by Abdul Matin and Gaziul Haque, were vehement in their opposition. The police replied with tear gas as students hurled stones at them. As they approached the Assembly Hall, police opened fire (Jagannath Hall). Rafiq Uddin Ahmed, Abdul Jabbar, Abdus Salam, and Abul Barakat died. A nine-year-old kid was murdered in the incident.
February 22, 1952:
There were several public demonstrations throughout the day and police reactions. The people held a janaza (prayer service for the sacrificing lives) and a mourning march, which was attacked by the police and army, causing multiple fatalities, including Shafiur Rahman, a young man. In addition, many people were hurt or arrested.
February 23, 1952:
A monument was created near the site where students were slain. In addition, the government has issued an order to prosecute student leaders and notable persons.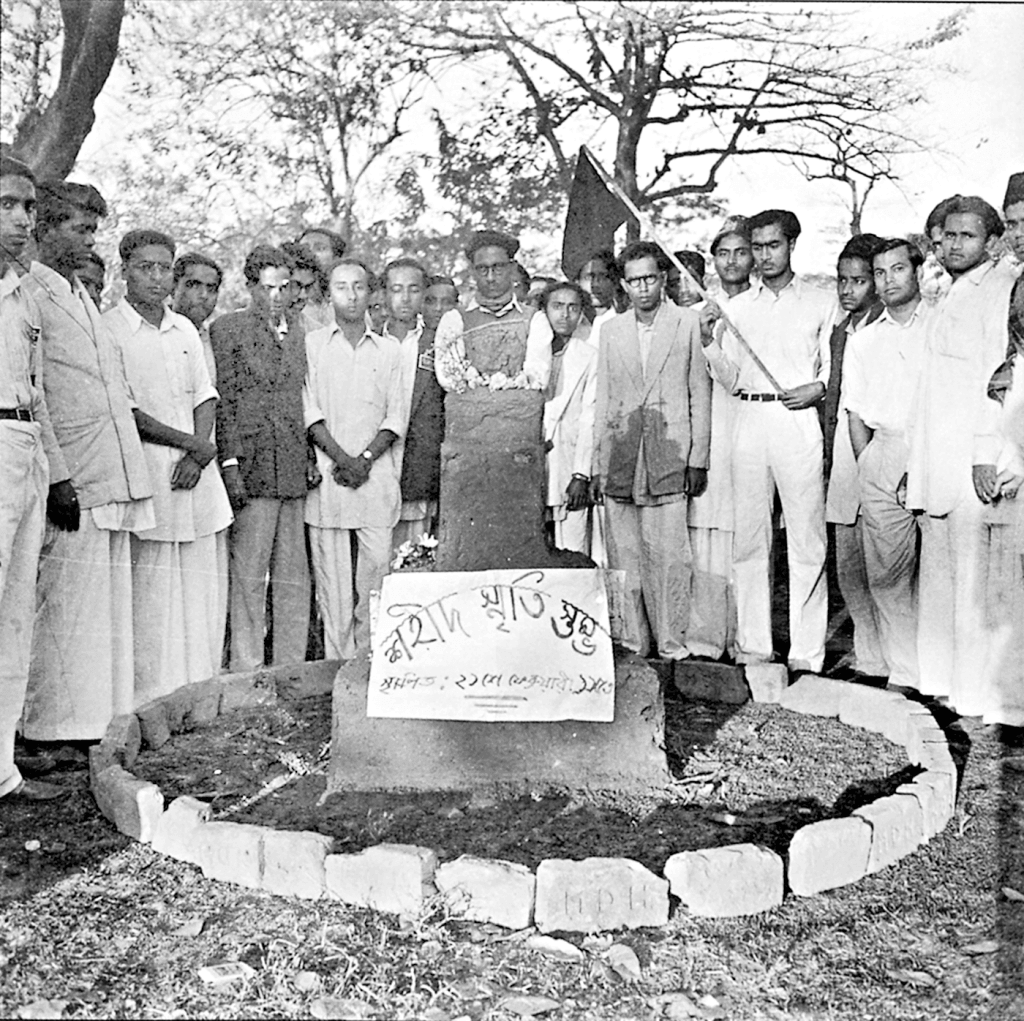 February 24, 1952:
The memorial was dedicated by the father of killed campaigner Sofiur Rahman, who wrote "Shaheed Smritistombho" on a handwritten letter. The government has given the police and absolute military power to restore normalcy in Dhaka within 48 hours.
February 25, 1952:
Dhaka University has closed its doors. A countrywide strike was observed by industrial employees in the town of Narayanganj.
February 26, 1952:
Police demolished "Shaheed Smritistombho."
April 8, 1952:
A government inquiry on the occurrences found no evidence that the police fire on the students was justified.
April 17, 1952:
The University of Dhaka has reopened its doors.
April 27, 1952:
A lecture was organized in the Bar Association Hall by the All-Party Central Language Action Committee. Delegates encouraged the government to free detainees, reduce civil rights restrictions, and recognize Bangla as an official language at the convention.
April 17, 1953:
Ghulam Muhammad dismisses Prime Minister Nazimuddin and replaces him with Bengali Ambassador to the United States Muhammad Ali Bogra.
May 7, 1954
The constituent assembly decided to award Bangla official status with the Muslim League's backing.
February 21, 1956.
For the first time, the Martyr Day commemoration was commemorated peacefully. Moreover, the government-backed a significant endeavor to build a Shaheed Minar.
February 29, 1956:
Bangla was recognized as Pakistan's second official language, and article 214(1) of the Pakistani constitution was rewritten to read, "The state language of Pakistan will be Urdu and Bangla."
December 16, 1971:
Bangladesh has become a sovereign state.
January 9, 1998:
Rafiqul Islam, a freedom fighter, submitted a suggestion letter to UN Secretary-General Kofi Annan. He underlined the need to preserve and foster the world's mother tongues. Then, February 21 is designated as "National Martyr's Day" in Bangladesh.
November 17, 1999:
UNESCO established the International Language Day to recognize the one-of-a-kind sacrifice made for the mother tongue.
The Shahid Minar, a renowned landmark, was constructed by the artist and architect Hamidur Rahman. The monument was ultimately built in 1963 and remained until 1971 when it was entirely dismantled during Operation Searchlight during the Bangladesh Liberation War. It was renovated when Bangladesh got independence later that year. Then, in 1983, it was extended.
A real, breathing memorial where people still come to pay their respects. Indeed, it's a rare history in the world. Happy International Mother Language Day!
To explore more Editorials, Please Click Here!